History
The Honeywell Heating Specialty Co. Incorporated was founded in Minneapolis in 1906 by an engineer named Mark Honeywell and specialized in hot water heat generators. The company merged with the Minneapolis Heat Regulator Company in 1927 and was renamed the Minneapolis-Honeywell Regulator Company, whose specialty product was thermostatic heat controls.
Mark Honeywell served the first president of the company, which eventually changed its name back to Honeywell and then expanded to international markets. Under the guidance of company president James Binger, Honeywell also diversified its product lines to include cameras, defense products, aerospace controls and computers.
In 1999 Honeywell, Inc. merged with Allied Signal, Inc. to form a company having businesses in aerospace, chemical products, automotive parts and building controls. The merger of their aerospace businesses created a $10.5 billion business serving customers in both plane manufacturing and airlines.
After the merger, the combined company renamed itself Honeywell International. With subsidiaries such as Bendix Friction Materials and North American Refractories Company (NARCO) becoming part of the new company, Honeywell, Inc. inherited some legal issues concerning asbestos exposure.
Asbestos Exposure & Lawsuits
In 2002, a $53.5 million asbestos judgment was awarded to the wife of Stephen Brown, a former automobile brake mechanic who died of mesothelioma in 2000. Not only was Honeywell responsible for paying 2.35 percent of the judgment because its Bendix division was found responsible for Brown's death, but it was also responsible for ensuring that the plaintiffs received payment from bankrupt defendants named in the suit because it was the only non-bankrupt defendant.
In 2003, Honeywell tried to shed 47,000 asbestos-related cases in which it was a named defendant by selling its Bendix brake unit to a bankrupt company called Federal-Mogul. The bankruptcy filing was an attempt on Federal-Mogul's part to settle approximately 360,000 asbestos lawsuits and future asbestos claims by establishing a trust to pay victims.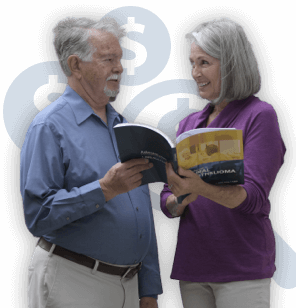 Exposed to Asbestos at Honeywell Heating?
Gain access to trust funds, grants and other forms of compensation for you or your loved ones.
Get Help Now
By 2004, Honeywell reported that it employed 19 full-time lobbyists on Capitol Hill. The charge for some of them was to focus on pending and future asbestos-related litigation issues. It was estimated at the time that Honeywell would save 81 percent if a national asbestos trust fund were to be set up
By 2010, Honeywell found itself a defendant in a sizable number of asbestos lawsuits resulting from the operations of its former subsidiary North American Refractories Company (NARCO). At the time, Honeywell estimated its potential liability from asbestos litigation to be $1.1 billion.
In 2018, the U.S. Securities and Exchange Commission opened an investigation into Honeywell's accounting for asbestos-related liabilities. The company estimated liabilities at $2.61 billion as of end-2017, but a regulatory filing showed that is $1.09 billion higher than the previous estimate.
Honeywell sold Bendix Friction Materials in 2014, but the company has faced thousands of personal injury lawsuits related to asbestos exposure from Bendix's brake linings.
One of the largest verdicts against Honeywell came in January 2019, when a Little Rock, Arkansas, jury awarded more than $18.5 million to the estate of Ronald Burlie Thomas, a former brake shop worker who developed mesothelioma in March 2017 and died nine months later at age 72. Thomas worked with Bendix brake-shoe linings at a shop in North Little Rock from 1971 until 1983.
Chief U.S. District Judge Brian Miller assigned 18.75 percent of the fault to Honeywell, accounting for roughly $3.47 million.
Industries & Occupations
Individuals who worked in occupations that required them to be in close proximity to the dust created by brake friction, such as mechanics and brake installers, may have been exposed to asbestos-containing products manufactured by Bendix. Those in the HVAC industry who repaired residential and commercial furnaces that contained the bricks and cement manufactured by NARCO for high temperature applications may also have risked asbestos exposure.
Learn about other companies that manufactured asbestos products
Products
As a frequent acquirer of other companies, Honeywell exposed itself to liability for asbestos claims primarily through subsidiary companies and brands that it purchased. Bendix, a maker of brakes, and North American Refineries Company (NARCO), maker of asbestos cement bricks are two such companies. In addition, a large number of the asbestos-containing products made by Honeywell and its affiliates were used in the defense industry, particularly the Navy.
4 Cited Article Sources
The sources on all content featured in The Mesothelioma Center at Asbestos.com include medical and scientific studies, peer-reviewed studies and other research documents from reputable organizations.
How did this article help you?
What about this article isn't helpful for you?
Did this article help you?
Thank you for your feedback.
Would you like to speak with a Patient Advocate?
Last Modified May 20, 2020