History
Kaiser Aluminum, an aluminum refining and product manufacturing company, was founded by Henry J. Kaiser in 1946. Starting up from two reduction facilities and an aluminum rolling mill, Kaiser Aluminum expanded to include mining and manufacturing processes and the distribution of aluminum, a system known as vertical integration.
As part of its integration model, Kaiser Aluminum acquired bauxite mines and set up refineries where the mined bauxite was transformed into alumina, which was crafted into aluminum and used to fabricate aluminum products. Because asbestos is resistant to high temperatures, the company used it to line vessels exposed to extreme heat during the refining process.
In 2015, an article from the British Medical Journal reported rates of asbestos-related deaths in Belgium between 2001 and 2009. According to the data, former metal-production workers are almost three times more likely to die of mesothelioma than the general population.
During the 1950s, Kaiser also produced asbestos-containing materials for the construction industry and the military. Most notably, it produced asbestos fireboard for U.S. Navy ships.
In recent years, Kaiser Aluminum's basic structure and direction have undergone revisions. As a result, the company stopped its bauxite and alumina operations and has focused on producing high-grade aluminum product manufacturing such as aluminum components for the aerospace industry.
Kaiser Aluminum now owns 12 fabricating plants throughout the United States and Canada, and yields 400 to 500 million pounds of aluminum annually. In 2005, the company reported revenues of $1.1 billion and employed more than 2,000 people.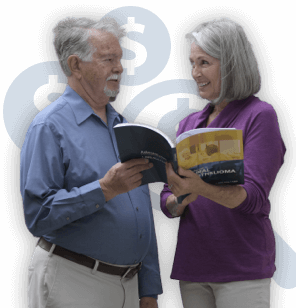 Exposed to Asbestos at Kaiser Aluminum?
Gain access to trust funds, grants and other forms of compensation for you or your loved ones.
Get Help Now
Litigation & Specific Lawsuits
Kaiser Aluminum and its subsidiaries manufactured asbestos-containing products from the 1950s to the late 1970s. Many military veterans, mechanics, factory workers, tradesmen and consumers exposed to these products developed severe diseases such as mesothelioma and asbestosis. As a result, by 2001 the company faced more than 100,000 asbestos-related claims.
To handle the financial strain, Kaiser filed Chapter 11 bankruptcy in 2002. When the company emerged from bankruptcy in 2006, the Kaiser Aluminum & Chemical Corporation Asbestos Personal Injury Trust was established. The trust was formed to process, liquidate and pay all valid asbestos personal injury claims for which Kaiser has legal responsibility. As of 2008, the trust has paid $116 million in claims.
Kaiser was among several companies that paid settlements to Henry and Geraldine Barabin following their 2007 mesothelioma lawsuit. Henry Barabin developed mesothelioma following years of work for a refinery and paper mill. In the lawsuit, Barabin said he was exposed to both amphibole asbestos (from insulation) and chrysotile asbestos (from working around dryer felts). Kaiser was one of at least 17 companies that settled the case, and Kaiser agreed to a payout of $39,675. Barabin died in March 2012.
Learn How to Hire a Qualified Mesothelioma Lawyer
Industry & Occupations
Kaiser exposed workers to asbestos because it used asbestos during refining and fabricating operations until the U.S. Environmental Protection Agency classified asbestos as a carcinogen and issued a code of regulations restricting its use in the late 1970s.
During the process of refining alumina from bauxite, the materials must be heated to considerable temperatures, and the reduction vessels need an insulating agent to coat the external walls and isolate the heat. Asbestos, with its heat- and fire-retardant qualities and its low cost and durability, was an ideal choice for containing the heat involved in the reduction processes and for preventing overheating.
Through a variety of heat resistance and electricity isolation applications, asbestos also found its way into the actual fabrication of aluminum products manufactured for the aerospace and automotive industries. The use of asbestos in aluminum production and fabrication affected workers in other industries as well.
Products
A number of Kaiser subsidiaries produced asbestos products for the shipbuilding, construction and air and space industries. Kaiser's products are also used by the military.
Some Kaiser brand asbestos-containing products include:
K-N Plastic Chrome Ore
Vee Block Castable Insulation
Plastic Insulation Cement
Blast Furnace Castable Insulating Cement
KR 1202/1204 M/C Brick – Metal Encased Firebrick
Coelex 60 Unitab Brick
M-Block Insulation
Super D Block Insulation (made up of 6 percent amosite)
Hard Top Finishing Cement – Mud
Kaiser manufactured these products until the late 1970s.
6 Cited Article Sources
The sources on all content featured in The Mesothelioma Center at Asbestos.com include medical and scientific studies, peer-reviewed studies and other research documents from reputable organizations.
How did this article help you?
What about this article isn't helpful for you?
Did this article help you?
Thank you for your feedback.
Would you like to speak with a Patient Advocate?
Last Modified March 4, 2019