History
The Lincoln Electric Company was founded in 1895 by John Lincoln, an electric motor designer. His brother James, another electric engineer, became general manager of the company in 1914. The company's top product lines included welding equipment and rechargeable batteries for electric automobiles.
During World War II, Lincoln Electric was the largest producer of arc-welding equipment in the world. This type of equipment was versatile and resulted in stronger bonds. It contained asbestos to improve its fireproof qualities, a fact that endangered the company's workers. Because of the company's welding expertise, it received a number of ship-repair assignments from the Navy during this period. Employees of Lincoln Electric who repaired ships faced even higher risks of exposure because Navy ships were largely produced with asbestos as well.
It was during this time that Lincoln Electric adopted a company-wide "guaranteed employment" policy. It promised never to lay off any worker who had been with the company for two or more years. Lincoln Electric expanded operations during the 1950s and '60s, and in 1953, its first international division opened in France. When sales significantly declined in the 1970s and '80s, the company stayed true to its no-layoff policy. It emerged from the slump solvent and debt-free.
The 1990s brought another rush of sales and industrial growth to the company, marked by expansion of the workforce and dozens of new acquisitions. It also recaptured its position as the leader in the welding industry. Lincoln Electric is still one of the world's foremost designers and manufacturers of welding equipment. Although it maintains its headquarters in Euclid, Ohio, it has manufacturing operations in more than 20 countries and distributes products to more 160 countries.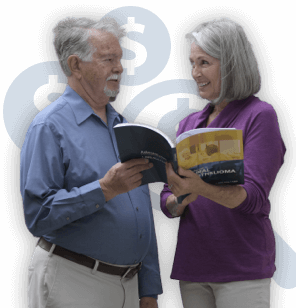 Exposed to Asbestos at Lincoln Electric?
Gain access to trust funds, grants and other forms of compensation for you or your loved ones.
Get Help Now
Litigation & Specific Lawsuits
Lincoln Electric has been named in thousands of asbestos-related lawsuits because of its asbestos use in welding rods. However, company reports show that Lincoln has defended and won a number of these cases.
Lincoln Electric's 2017 annual report states, "Since January 1, 1995, we have been a co-defendant in asbestos cases that have been resolved as follows: 54,732 of those claims were dismissed, 23 were tried to defense verdicts, 7 were tried to plaintiff verdicts (one of which was appealed by defendants and was remanded to the trial court for a new trial), 1 was resolved by agreement for an immaterial amount and 776 were decided in favor of the Company following summary judgment motions."
Lincoln Electric indicated that based on its previous success in these lawsuits, no major financial setbacks should occur. Since 2000, the number of asbestos lawsuits against the company has declined.
Still, the occasional loss in court can cost the company millions of dollars. In 2003, two former employees brought one such case against the company. The men were exposed to asbestos via the company's welding rods and later developed mesothelioma and lung cancer. The jury awarded the men more than $6 million.
Learn How to Hire a Qualified Mesothelioma Lawyer
Industries and Occupations
Lincoln Electric's older products primarily served the automotive, structural and shipbuilding industries. Today, its products are most commonly used in power generation equipment, including wind power and thermal energy technology. The company stopped using asbestos in its products in 1981. Because asbestos-related diseases like mesothelioma cancer can develop as much as 50 years after asbestos exposure, former employees are still at risk for developing asbestos-related diseases.
Products
Lincoln Electric's welding rod was one of the company's most popular products, and documents state that the product was as much as 15 percent asbestos. Historically, welding equipment has been a source for asbestos exposure for thousands of workers. Lincoln's welding tools has been made asbestos-free since 1981.
Innovation
In 1911, Lincoln Electric invented the first variable voltage, single-operator, portable welding machine. Their "guaranteed employment" policy that was adopted around World War II was equally inventive as it states the company will never lay off an employee that has been with them two or more years. Even during a recession this policy continues.
4 Cited Article Sources
The sources on all content featured in The Mesothelioma Center at Asbestos.com include medical and scientific studies, peer-reviewed studies and other research documents from reputable organizations.
How did this article help you?
What about this article isn't helpful for you?
Did this article help you?
Thank you for your feedback.
Would you like to speak with a Patient Advocate?
Last Modified March 4, 2019