History
In 1896, Silas McClure and A.C. Terrell established a stove factory in St. Louis, Missouri. Three years later, they incorporated the company as the Malleable Iron Range Co. and created a trademark for Monarch, their signature line of coal and wood burning stoves. Soon after, the operation relocated to a 13-acre factory just north of downtown Beaver Dam, Wisconsin.
The enduring popularity of the Monarch range gave way to a complete line of household appliances and related products that Malleable Iron Range Co. mass produced until the company filed for bankruptcy in 1985. Although Monarch stoves cost nearly double that of most competitors, their popularity grew among homemakers, who praised the quality and economy of the stoves' construction. Before long, Monarch became a household name.
Malleable Iron Range's success waned in the late 1970s because of increased regulation of wood burning stoves. By early 1985, fewer than 260 workers remained when the company filed for bankruptcy protection with assets of $7 million and debts of $5.8 million.
Industries & Occupations
Although Monarch's customers faced minimal risks for asbestos exposure, exposures among former Malleable Iron Range Co. workers were less rare. Employees at the Beaver Dam factory, including those working in foundries, machine shops, enameling rooms, production lines and warehouses, likely came in contact with asbestos throughout the course of their careers. Appliance installers and repair workers who serviced Monarch stoves may have also experienced harmful exposures to asbestos, which can cause irreversible lung damage after fibers are inhaled.
Asbestos exposure is known to cause serious medical conditions such as mesothelioma, lung cancer, asbestosis and pleural effusion. Because the dangers of asbestos were not fully known until the early 1970s, it is likely that workers who built Monarch stoves were inadequately protected from airborne asbestos fibers.
In fact, Monarch proudly stated the use of asbestos in their products for decades, according to a 2018 feature on the company and the Beaver Dam community published in LocaLeben Magazine.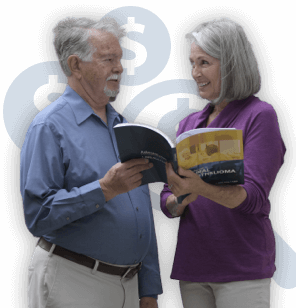 Exposed to Asbestos at Malleable Iron Range Co.?
Gain access to trust funds, grants and other forms of compensation for you or your loved ones.
Get Help Now
Products
During the company's 89 years of production, Malleable Iron Range Co. incorporated asbestos insulation in the inner lining of their Monarch ranges. Monarch advertised asbestos use in marketing materials for decades, boasting that their stoves' "Triple Asbestos Wall" prevented rust and corrosion damage while keeping riveted seams permanently secure. By the 1940s, the company no longer used asbestos as a selling point.
If Monarch appliances remained in good condition throughout their use, it's likely consumers never came into contact with asbestos materials. Asbestos in the ranges posed little danger unless the stoves were disassembled, as the toxic asbestos fibers typically remained safely contained inside the stove assembly.
Site Contamination and Cleanup
After Malleable Iron Range Co. filed for bankruptcy, its former production plant was left in disrepair. A hazardous waste investigation conducted by the Wisconsin Department of Natural Resources found asbestos insulation in pipes throughout the site, a considerable health risk for anyone who cut the pipes or made repairs.
Most of the hazardous waste was still on site in 1987 when the U.S. Environmental Protection Agency (EPA) was called to assist with cleanup efforts regarding asbestos and other contaminants. The EPA allocated $369,000 from their Superfund program to cover the cost of removing the remaining waste. The site today is home to a grocery store, a video store, a small strip mall and a pharmacy.
5 Cited Article Sources
The sources on all content featured in The Mesothelioma Center at Asbestos.com include medical and scientific studies, peer-reviewed studies and other research documents from reputable organizations.
How did this article help you?
What about this article isn't helpful for you?
Did this article help you?
Thank you for your feedback.
Would you like to speak with a Patient Advocate?
Last Modified January 23, 2019