Mergenthaler's History with Asbestos
Founded in 1890 by Ottmar Mergenthaler, the Mergenthaler Linotype Company revolutionized the printing industry with its Linotype machine, the world's first hot metal typesetting machine.
To print with the machine, typesetters operated a keyboard that made the Linotype select, arrange and replace letterforms automatically. This saved the operator great time and effort because older machines required the entire process to be done by hand.
The heat produced during operation was controlled by insulating materials made of asbestos. Asbestos cement and other asbestos products were used throughout the machine to reduce heat and prevent fires.
Commercial publishers quickly embraced the Linotype's efficiency, affordability and ease of use. By 1904, nearly 10,000 Linotype machines were operational worldwide printing books, magazines, posters, periodicals and other publications.
The majority of Linotype machines were purchased and used to print newspapers. Before Mergenthaler invented the Linotype, no city printed a daily newspaper with more than eight pages. With its business rapidly growing, Mergenthaler acquired numerous type foundries and opened international manufacturing plants in England and Germany.
In the 1930s, Mergenthaler began acquiring the rights to typefaces, which would later become an essential source of revenue. Today, the company boasts one of the world's largest font libraries.
The Linotype machine sold well into the 1970s, but by then cold-type presses and photographic equipment had rendered molten metal typesetting obsolete. Mergenthaler transitioned into phototypesetting in the late 1950s, eventually going on to manufacture computerized typesetting systems.
In 1990, the Mergenthaler Linotype Company merged with German-based Hell GmbH to form Linotype-Hell AG. At this point the company ventured away from its long history in typesetting to primarily focus on digital fonts and typographical software. Today, it is a subsidiary of Monotype Imaging Holdings, which offers typographical products and services operating under the name Monotype GmbH.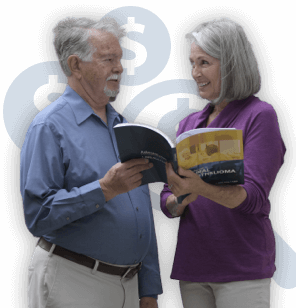 Were You Exposed to Asbestos Products on the Mergenthaler Linotype?
Gain access to trust funds, grants and other forms of compensation for you or your loved ones.
Get Help Now
Asbestos Litigation Involving Mergenthaler
Over the years, many workers claimed they developed asbestos-related illnesses as a result of exposure to asbestos on the Linotype machine. Holding Mergenthaler responsible for their injuries, these claimants filed lawsuits against the company to obtain fair compensation.
According to New York State Supreme Court records, Mergenthaler has defended dozens of asbestos lawsuits since 1972. Most of the claims include Mergenthaler among a lengthy list of defending companies. As of 2019, 10 lawsuits against Mergenthaler were active.
Learn how to hire a qualified mesothelioma lawyer
Asbestos Products on Mergenthaler's Linotype Machine
The Linotype machine contained several different asbestos products because molten metal typesetting machines needed to withstand extreme temperatures. Mergenthaler purchased several different types of asbestos insulation from other asbestos companies for use on the Linotype machine, including asbestos cement and loose-fill asbestos insulation.
To reduce the risks of overheating and fire during operation, a layer of asbestos coated various Linotype components. Dry flake asbestos also filled gaps in the machine. Mergenthaler employees who assembled, chipped away or reapplied asbestos cement during repairs may face serious health risks. Inhaling asbestos raises a person's chance of developing mesothelioma and other asbestos-related diseases.
Linotype technicians typically packed a cement paste made of ground asbestos and water between the metal parts of Mergenthaler Linotypes. The wet asbestos coated the elevator jaws and crucible heaters, and also filled empty spaces between other mechanical parts. When Linotype parts were removed or replaced, new asbestos was poured into the empty spaces to freshen the insulation.
The Linotype also contained a hot pot filled with molten lead, which was jacketed with a hardened asbestos cement to retain heat and prevent it from catching fire.
Installing or removing the asbestos on Linotype machines released harmful levels of airborne asbestos fibers. Mergenthaler's 1922 manual offered no warnings and did not suggest that workers wear protective equipment while handling asbestos.
Occupations at Risk of Exposure to Mergenthaler's Asbestos Products
The following occupations faced risk of exposure to asbestos on Mergenthaler's Linotype machine:
Linotype installers and repair workers
Typesetters
Publishers
Newspaper employees
Typists operated Mergenthaler Linotype machines with a keyboard as the automated machine selected character molds, imprinted letters onto paper and returned the molds to their storage area. This process involved the pouring of molten metal. Because the machine contained metal parts and generated a great deal of heat, effectively insulating the Linotype was an important concern for the machine's manufacturer.
Most occupational asbestos exposure occurred among workers who built, repaired and operated the machine. One 1922 Linotype operator's manual, for example, instructed workers to "break away as much of the asbestos insulating material packed between the crucible and the jacket as is possible."
In that same manual, Mergenthaler also told workers to place the crucible in the jacket and pack it with asbestos insulation material. The crucible, which held the machine's molten metal, was lined with hardened asbestos cement. Loose-fill asbestos insulation also filled the gaps between some Linotype components.
Mergenthaler manufacturers and technicians often mixed fresh asbestos cement for the pot and jacket, which may have caused harmful exposures. Workers could have also been exposed to asbestos when they applied the jacketing or chipped away and replaced older coatings. The asbestos could easily be inhaled when aged cement was broken.
Asbestos threats from Linotype machines were not limited to Mergenthaler employees. Workers who operated or maintained the Linotypes at publishing facilities often came in contact with the enclosed asbestos materials. One former worker at a publishing company recalls skimming debris from the top of a molten metal recycling pool while wearing aprons and gloves made from asbestos.
8 Cited Article Sources
The sources on all content featured in The Mesothelioma Center at Asbestos.com include medical and scientific studies, peer-reviewed studies and other research documents from reputable organizations.
How did this article help you?
What about this article isn't helpful for you?
Did this article help you?
Thank you for your feedback.
Would you like to speak with a Patient Advocate?
Last Modified July 24, 2020