History
The Nicolet Company, formerly known as Keasbey & Mattison, has one of the strangest back stories of any business that deal in asbestos products. Known in construction circles for pipe insulation, the company began as a pharmaceutical firm.
In 1881, when Henry G. Keasbey and business partner Dr. Richard V. Mattison first moved their pharmaceutical company Keasbey & Mattison from Philadelphia to the small town of Ambler, Pennsylvania. Ambler's residents hoped the company would help rebuild the town's economy. For a while, prosperity returned to Ambler as jobs at the Keasbey & Mattison factories and warehouses lured new residents to the area. The civic-minded Mattison even built an opera house and a new library.
Keasbey & Mattison was initially involved in the production of patent medicines. The company changed its focus when Mattison found that the popular laxative milk of magnesia could be combined with asbestos to create an effective material for pipe insulation. By 1886, the company shifted its focus to the manufacturing of construction and industrial supplies using asbestos.
By the early 20th century, Keasbey & Mattison became one of the nation's leading manufacturers of asbestos textiles and products, shortening its name to "K&M" in the process.
In 1934, Keasbey & Mattison was sold to the British company Turner & Newall, which continued to operate the core business until 1962. That is when Turner & Newall was sold to two other firms, CertainTeed Corporation and Nicolet Industries.
Nicolet continued to produce asbestos products and automobile parts at the Ambler facility until it filed for bankruptcy in 1987 after it was named a defendant in more than 50,000 bodily injury cases involving asbestos. The company ultimately became a division of Armstrong World Industries.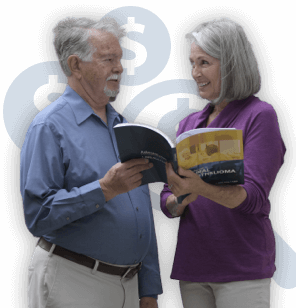 Exposed to Asbestos at Nicolet/Keasbey & Mattison?
Gain access to trust funds, grants and other forms of compensation for you or your loved ones.
Get Help Now
Litigation and Specific Lawsuits
The disposition of Keasbey & Mattison was the subject of a landmark legal decision in 1987 when asbestos victim Keith Edwin Gibson successfully sued Armstrong World Industries for damages sustained through exposure to Keasbey & Mattison insulation products. The U.S. District Court of Colorado decided that because Nicolet had purchased K&M's assets and continued the manufacture of its asbestos product line, Nicolet was Keasbey & Mattison's "successor-in-interest" and therefore answerable to the thousands of asbestos victims. Since Armstrong World Industries absorbed Nicolet, Armstrong became responsible for all suits filed against Nicolet and K&M.
This important court decision established a precedent which allowed mesothelioma victims to pursue compensation from a greater number of companies. The court decision also established under Colorado law that companies are responsible for both the assets and liabilities of the businesses they purchase.
The Armstrong World Industries Asbestos Personal Injury Settlement Trust was established in 2006 to compensate victims of Nicolet and K&M asbestos products, and the trust received initial funding of $2.11 billion. As of 2008, $149 million in claim payments had been made from this trust.
Learn How to Hire a Qualified Mesothelioma Lawyer
Industry & Occupations
K&M products were used in just about every aspect of the construction industry, from roofing to pipe fittings. Asbestos-containing K&M products may still be found in homes prior to 1990, presenting a potential hazard to workers involved in the maintenance, repair, remodeling or demolition of older structures.
This includes:
Demolition workers
Electricians
Plumbers
Construction workers
Carpenters
Tradesmen
Interior decorators
Insulation workers
Roofers
Nicolet also manufactured automotive parts. Automobile factory workers and auto mechanics and have the highest risk of exposure from asbestos containing automobile parts.
In vehicles, asbestos was most often used in:
Gaskets
Lining of the hood
Automatic transmission parts
Brake pads
The only way to know if the parts in a car contain asbestos is to reference the manufacturer's Material Safety Data Sheet (MSDS). These sheets will disclose any hazardous materials in the parts and explain how to safely handle them.
EPA National Priorities List (Superfund) Site
Decades of asbestos waste dumping by K&M, Turner & Newall and Nicolet have resulted in several acres of land designated as an EPA Superfund site in Ambler, Pennsylvania. The area, called the BoRit Asbestos site, was added to the EPAs National Priorities List (NPL) in 2009. The site contains asbestos waste made up of shingles, millboard, piping and tiles.
One of the waste piles was actually used as a playground and public park for a number of years. It was closed in the mid-1980s because of asbestos contamination. Some of the piles of waste were as much as 30 feet tall, and at least 15 feet deep below ground level.
Over a decade before the 2009 cleanup, the EPA began cleanup proceedings in Ambler in 1985. The EPA initiated a lawsuit against Nicolet (United States of America v. Nicolet, Inc. and Turner Newall, PLC) to recover future costs and costs already expended in the cleanup in Ambler.
The EPA issued the final cleanup plan for the BoRit site on July 28, 2017. In November 2017, the agency released its Final Operations and Maintenance Plan for the site. The cleanup includes covering the asbestos-containing wastes, soils and reservoir sediments with geotextile and a minimum of two feet of clean material. Air testing demonstrated there is no unacceptable risk from airborne asbestos in the surrounding community.
Products
Some of K&M's most popular products included:
K&M Century Asbestos Shingles
K&M Kolor-Mate Asbestos-Cement Structural Sheets
K&M Hy-Temp Pipe Insulation
K&M Featherweight and Hi-Temp 85 percent Magnesia Pipe and Block Insulation
K&M Bestfelt Pipe Insulation
K&M Hi-Temp Block and Pipe Insulation
K&M Fine Corrugated and Special Fine Air Cell Pipe Insulation
Century Asbestos Corrugated
Nicolet/Keasby & Mattison Today
Nicolet and Keasby & Mattison were absorbed by Armstrong World Industries. All asbestos bodily injury claims are now being paid by the Armstrong World Industries Asbestos Personal Injury Settlement Trust.
3 Cited Article Sources
The sources on all content featured in The Mesothelioma Center at Asbestos.com include medical and scientific studies, peer-reviewed studies and other research documents from reputable organizations.
How did this article help you?
What about this article isn't helpful for you?
Did this article help you?
Thank you for your feedback.
Would you like to speak with a Patient Advocate?
Last Modified May 19, 2020