History
Westinghouse Electric Company was founded in 1886 when George Westinghouse built the first generating plant to produce alternating electrical current. Today, the company is a global player in the nuclear energy industry.
Owned by the Japanese conglomerate Toshiba, Westinghouse is a major manufacturer and supplier of nuclear control technologies and commercial fuel products. In addition, the company offers plant design and start-up assistance for new facilities, as well as maintenance, training, quality management and engineering services.
The company grew quickly in its early years, employing 50,000 workers by 1900. Westinghouse handled several major electrical projects such as building the world's fastest elevators for New York's Rockefeller Center in 1933. Westinghouse was later responsible for World War II-era inventions and manufactured turbines for ships. Among other unique endeavors, the company created the first U.S. designed jet engine and the first airborne radar. Westinghouse video cameras, manned by astronauts, were even used to capture the first moon landing.
Westinghouse has acquired and relinquished many subsidiaries and corporations throughout its history, notably purchasing CBS Broadcasting Inc. in 1995. A year later, it sold its defense electronics businesses and bought Infinity Broadcasting. Changing its name to CBS Corp., the company sold its remaining industrial and commercial power businesses in the late 1990s. Later, British energy giant British Nuclear Fuels plc (BNFL) acquired Westinghouse Electric. After growing the company through acquisitions, BNFL sold Westinghouse Electric to Toshiba in 2006.
Westinghouse filed for Chapter 11 bankruptcy protection in 2017. The U.S. Bankruptcy Court approved its reorganization plan in 2018, leading to its purchase by Brookfield Business Partners. Westinghouse is booming today and continues to fight any potential legal battles involving asbestos.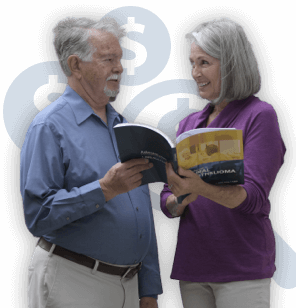 Exposed to Asbestos at Westinghouse Electric?
Gain access to trust funds, grants and other forms of compensation for you or your loved ones.
Get Help Now
Westinghouse Electric & Asbestos Litigation
Despite exposing thousands of workers to asbestos, Westinghouse had fewer than 3,000 asbestos claims filed against them by 1988. Given the myriad acquisitions over the years, Westinghouse Electric has been difficult to bring to the courtroom.
Many successful asbestos claims against Westinghouse have come in the form of workers' compensation. Westinghouse workers – especially those in light bulb manufacturing and power plant construction and maintenance – were frequently exposed to airborne asbestos fibers during the manufacture of goods and the removal of insulation and wiring.
Former employees of Westinghouse who think they may have been exposed to asbestos during their employment should be aware of the symptoms associated with mesothelioma.
Learn How to Hire a Qualified Mesothelioma Lawyer
Industries & Occupations
Asbestos products manufactured by Westinghouse exposed workers to asbestos in a number of industries, including those in the electrical, construction and shipbuilding. Employees located at Westinghouse facilities were likely exposed to asbestos even without directly working with the material because once asbestos fibers became airborne, they easily travel to other parts of a plant. If inhaled, workers faced the risk of developing an asbestos-related disease such as mesothelioma, lung cancer or asbestosis later in life.
Products
Asbestos products manufactured by Westinghouse included light bulbs, welding rods and turbines. The company often used asbestos insulation around such products and working with these items often presented a risk for asbestos exposure.
The company received $93.6 million in funding from the U.S. Department of Energy in 2019 for its work in developing, safer, higher-performance nuclear fuel. The new technology is expected to be used in reactors by 2025.
Turbines & Shipbuilding
Westinghouse turbines are one of the most recognized sources for asbestos exposure among former shipyard workers and Navy crew members. These asbestos-laden turbines were found in engine rooms in many ships built during World War II and after.
6 Cited Article Sources
The sources on all content featured in The Mesothelioma Center at Asbestos.com include medical and scientific studies, peer-reviewed studies and other research documents from reputable organizations.
How did this article help you?
What about this article isn't helpful for you?
Did this article help you?
Thank you for your feedback.
Would you like to speak with a Patient Advocate?
Last Modified February 13, 2019