Free Mesothelioma Resources
The Mesothelioma Center at Asbetos.com has helped thousands of families navigate every phase of the mesothelioma journey over the past 15+ years.
Improve your prognosis. Connect with our network of 500+ mesothelioma doctors, specialists, and treatment centers.
Access financial assistance, apply for grants, or file a lawsuit. Over $30 billion available in asbestos trust funds.
Google Reviews
Better Business Bureau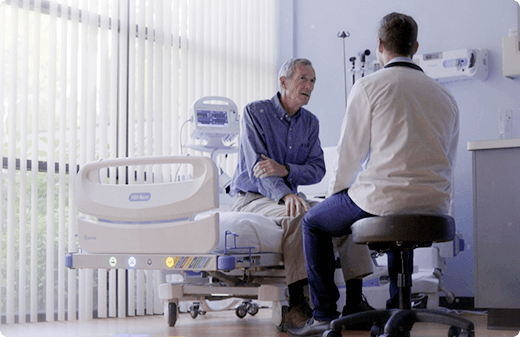 Find a Mesothelioma Doctor
Find a mesothelioma doctor near you. Our Mesothelioma doctors are experts in the unique treatment of this rare cancer.
Enroll in a Clinical Trial
Find and enroll in mesothelioma clinical trials actively recruiting patients.
Schedule Appointment
Get help scheduling and expediting appointments with the support of our Certified Oncology Patient Navigator.
---
Financial Resources
Find an Attorney

Schedule an appointment with our network of nationwide law firms that specialize in mesothelioma cases, have decades of experience and a winning track record.

Access Financial Assistance

Qualify for financial assistance, such as mesothelioma trust funds or grants, to pay for treatment and other expenses.

VA Claims Assistance

File or appeal a VA benefits claim with the help of our VA-accredited claims agents.
---
Additional Resources
Free Mesothelioma Guides
Get a free mesothelioma guide customized to your specific diagnosis. Free next day delivery!
Access Support Group & Webinars
Join our support groups, talk with survivors, and view free webinars that feature mesothelioma experts.
Insurance Support
Get help navigating insurance and Medicare processes.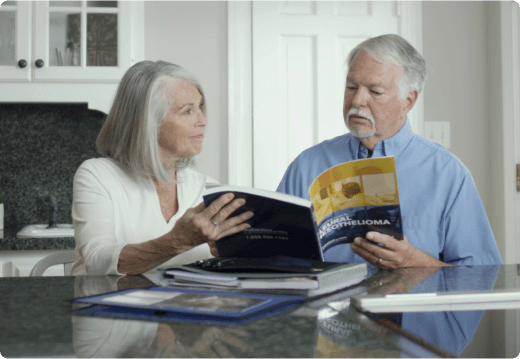 ---
Help You Can Trust
We've helped more than 50% of patients diagnosed with mesothelioma annually in the U.S. We do not charge any fees or costs for our services. Our on-staff doctor, nurse, accredited VA claims agents and certified oncology patient navigator are ready to answer your call and walk you through your options.
Asbestos.com has provided my family with information, support and resources. There was no pressure to file a claim. When we did decide to file, the process was completely arranged around our loved ones schedule and preference.

Diana M

Pleural Mesothelioma Survivor
Ready to Access Free Mesothelioma Resources?