The path to recovery starts with the right information.
Fill out the form below to receive your free guide to lung cancer. Speak to our expert staff for further help on treatment, support, and legal options.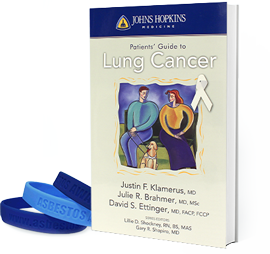 "I hope and pray that anyone who has this terrible cancer gets a wonderful person at Asbestos.com to help them. THANK YOU SO MUCH!! God bless you."
Ask Us For Help
We'll Answer Your Questions

A detailed reference guide for all issues relating to mesothelioma, offering authoritative and practical answers from doctors and patients.

We'll Get to Know You

We can review your medical and personal needs to help us find you treatment, financial assistance and more.

We'll Help You Find Treatment Faster

We'll help you find the right lung cancer specialist for your unique needs. Many times we can even cut through red tape and make appointments for you.

We'll Help You Find Financial Assistance

If you need money for treatment or expenses relating to the loss of a loved one, we'll help you access programs and trust funds that can ease your financial burden.
Issues We Can Assist You With
Treatment Options
Clinical Trials
Locating Specialists
Potential VA Benefits
Legal Options
Travel & Lodging for Treatment