What Is a Mesothelioma Trust Fund Review?
The process of an asbestos trust fund claim review, which some refer to as "mesothelioma trust fund review," usually begins with a consultation between the claimant and their mesothelioma lawyer. Once your attorney has gathered all the evidence needed to support your claim, he or she will properly submit it to the trust for a claim review.

There are about 60 active asbestos trust funds, and many patients qualify to submit claims with multiple trusts. These trusts are created by asbestos companies that were required to establish trust funds when they filed for bankruptcy protection.
It is important to work with a mesothelioma law firm that has extensive experience securing compensation from mesothelioma trust funds. A qualified mesothelioma attorney will have the expertise to ensure your mesothelioma trust fund claim review goes smoothly.
Find out which companies have a bankruptcy trust and the amount of money available:
Types of Reviews for Asbestos Trust Fund Claims
There are three different types of trust fund claim reviews. Expedited and individual reviews are the most commonly used options, and an extraordinary claim is used under certain circumstances.
Expedited Review
An expedited review is structured to provide a quick settlement. It is a great option for families that need fast access to settlement money to afford medical treatment.
By choosing an expedited review, your asbestos claim will be grouped with other similar claims, which allows for a quicker review process. Your claim must satisfy criteria defined by the trust, which will include evidence of your medical diagnosis and work history.
If the information in your claim is verified and meets the criteria, you will be offered a fixed settlement amount established by the trust. Each trust offers different settlement amounts for expedited reviews based upon the funds in the trust and the number of expected claimants over time.
Individual Review
An individual review is a good option for claimants who are seeking a larger settlement amount than what is offered through an expedited review. Additionally, when an expedited claim is denied, the claimant may request an individual review.
The settlement received from an individual review may be higher or lower than the amount offered through an expedited review. Trustees determine the settlement amount based upon evidence presented in the claim, such as the level of disability caused by the disease, disruption to family life and pain and suffering.
An individual review takes longer than an expedited review, which means it may not be the best option for those in need of quick compensation.
Extraordinary Claim
Claimants diagnosed with terminal diseases, such as mesothelioma, who need compensation fast may consider an extraordinary claim.
An extraordinary claim is a good option for claimants who meet the criteria for an expedited review and whose exposure is the result of a single product or employer.
The settlement offered in this type of review may move to arbitration if the claimant is not satisfied with the settlement amount. If arbitration fails, claimants have a right to sue the trust.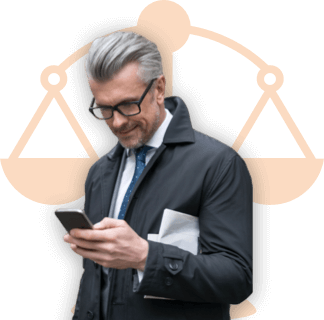 Time to File a Mesothelioma Claim Is Limited
Get started today to get the compensation you and your family deserve.
Start Your Claim
What Evidence Is Needed for a Mesothelioma Trust Fund Claim Review?
Different types of evidence are required to submit your mesothelioma claim, including medical records and employment records. Your attorney can help you track down old records that you may have trouble finding on your own.
Evidence required to file an asbestos trust claim may include:
Proof of Diagnosis: Documents proving your diagnosis are required, such as pathology reports and imaging scans.
Doctor's Note: Your doctor must provide a statement confirming your diagnosis.
Connection to Asbestos Exposure: A doctor must provide a separate statement or medical documentation confirming the extent to which asbestos exposure is responsible for your disease.
Proof of Exposure: You must submit evidence of your employment history such as employment records, pay stubs and witness affidavits.
How Is Compensation from an Asbestos Trust Fund Claim Disbursed?
If the review is a success, it then moves to payment, which may involve negotiation or arbitration depending upon the type of review that was performed.
Trust funds offer to pay anywhere between 1% and 100% of a claim's scheduled value. As of 2019, the median percentage they offer to pay is 25% of a claim.
For example:
If a claimant diagnosed with mesothelioma is scheduled to receive $100,000, and the trust's current payment percentage is 25%, the claimant will receive $25,000.
The appointed trustee is responsible for adjusting the payment percentage to ensure enough funds remain to handle future claims.
The average amount paid by all trusts has decreased by 50% since 2008, according to a 2016 Mealey's report.
Even though claimants receive a percentage of what their claim is worth, the asbestos compensation can help cover medical bills and make up for lost wages.
Mesothelioma claimants can also consider other types of compensation such as mesothelioma cancer lawsuits, Social Security Disability Insurance and veteran's benefits.
Get Your Free Mesothelioma Legal Guide
Sign Up
3 Cited Article Sources
The sources on all content featured in The Mesothelioma Center at Asbestos.com include medical and scientific studies, peer-reviewed studies and other research documents from reputable organizations.
Hare, J. & Ryan, D. (2016, April 19). COMMENTARY: Uncloaking Bankruptcy Trust Filings In Asbestos Litigation: Refuting the Myths About Transparency.
Retrieved from: https://www.lexislegalnews.com/articles/7668/commentary-uncloaking-bankruptcy-trust-filings-in-asbestos-litigation-refuting-the-myths-about-transparency
Dixon, L., McGovern, G. & Coombe, A. (2010). Asbestos Bankruptcy Trusts: An Overview of Trust Structure and Activity with Detailed Reports on the Largest Trusts.
Retrieved from: http://www.rand.org/content/dam/rand/pubs/technical_reports/2010/RAND_TR872.pdf
Scarcella, M. & Kelso, P. (2013, December 11). Asbestos Bankruptcy Trusts: A 2013 Overview of Trust Assets, Compensation & Governance. Retrieved from: https://www.lexisnexis.com/legalnewsroom/litigation/b/litigation-blog/archive/2013/12/11/asbestos-bankruptcy-trusts-a-2013-overview-of-trust-assets-compensation-amp-governance.aspx
How did this article help you?
What about this article isn't helpful for you?
Did this article help you?
Thank you for your feedback.
Would you like to speak with a Patient Advocate?
Last Modified August 18, 2020