Galiher DeRobertis & Waxman
Galiher DeRobertis & Waxman is among the nation's top mesothelioma law firms, boasting 45 years of experience handling mesothelioma claims. The nationwide firm has recovered more than $600 million in mesothelioma claims alone.
Connect with a Top Mesothelioma Attorney
Most cases settle for more than $1 million
Access $32 billion in trust funds
No out-of-pocket costs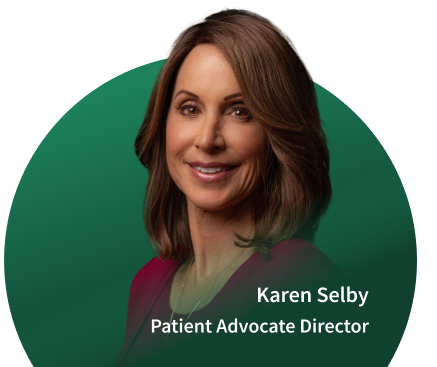 Find a Mesothelioma Attorney Near You
Find a Top Mesothelioma Law Firm

820 Mililani Street, Honolulu, Hawaii 96813
Key Facts About Galiher DeRobertis & Waxman:
Asbestos Compensation Recovered: More than $600 million
Office Locations: Honolulu, HI, Dallas, TX, Los Angeles, CA
Nationwide Law Firm Based in Honolulu
Galiher DeRobertis & Waxman is a respected personal injury firm based in Honolulu that handles cases throughout the U.S. It has recovered more than $1 billion in compensation for its clients, with about $600 million going to families coping with mesothelioma.
The firm has helped hundreds of people with mesothelioma and thousands of asbestos claimants. It uses a team approach to handle the complexity of mesothelioma cases. Lawyers and paralegals at the firm have worked together on thousands of asbestos claims.
Gary Galiher, the firm's founder, filed one of the first mesothelioma claims in the U.S. in 1978. He was among the first lawyers to investigate and develop a legal case against asbestos manufacturers.
Mesothelioma Verdicts and Settlements
$9.8 Million: A Hawaii jury awarded $9.8 million to a Navy veteran who worked with asbestos products for decades. The veteran served at Pearl Harbor Naval Shipyard, a source of asbestos exposure for naval veterans.
$9.1 Million: Galiher DeRobertis & Waxman secured a $9.1 million settlement in a wrongful death case involving a construction worker in his 40s who died of mesothelioma.
$5.3 Million: The firm recovered $5.3 million for an industrial worker who developed mesothelioma following occupational exposure to asbestos.
Learn About Your Mesothelioma Compensation Options
What is you or your loved one's diagnosis?
Connect with a Top Mesothelioma Attorney
Only a qualified attorney can determine if you are eligible and help you seek the mesothelioma compensation you deserve.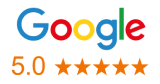 Reasons to Choose Galiher DeRobertis & Waxman
The firm's decades of experience bringing mesothelioma claims to trial has translated into higher compensation for its clients.
Galiher DeRobertis & Waxman offers:
Legal representation in Hawaii. The firm specializes in mesothelioma and asbestos litigation across Hawaii.
Aggressive attorneys who prepare your case for trial. This helps secure the maximum compensation, whether through a settlement or jury trial.
Experience handling thousands of asbestos claims and hundreds of mesothelioma cases.
A firm with extensive experience handling military asbestos cases using its archive of public and private naval records.
A team of lawyers, paralegals and a medical paralegal who have decades of experience in mesothelioma claims.
Access to proprietary asbestos databases containing evidence of asbestos exposure at job sites and military bases throughout the U.S.
Several of the firm's attorneys and staff have lost loved ones to mesothelioma. The fight is personal for them all.
Client testimonials show the benefits of working with Galiher DeRobertis & Waxman.
I want to thank you and your entire team for being our advocates. The settlement was beyond expectations, even when your long-standing reputation is considered. That said, it is the professionalism and expertise delivered with so much consideration and kindness that I truly appreciate and respect. I will always be grateful for the time and care everyone put into our case and the peace of mind it provided my husband when he needed it the most.
When my husband was diagnosed with mesothelioma at the age of 49, we were in a state of shock. Then we called the law offices of Galiher DeRobertis & Waxman. What we found were a group of people who were caring, compassionate and supportive. It was obvious to us that they were passionate about their work and that they truly cared about us. It also helped that they were unbelievably knowledgeable in all of the asbestos issues, and consequently represented us completely and diligently. The award obtained was far beyond anything that we could ever have imagined.
Unparalleled Experience at Galiher DeRobertis & Waxman
With 45 years of experience handling mesothelioma claims, especially in Hawaii, few other firms in the country offer the level of expertise found at Galiher DeRobertis & Waxman.
Its first mesothelioma case involved a veteran who served at Pearl Harbor Naval Shipyard. It has since earned a reputation for securing multimillion-dollar awards in military asbestos cases.
Galiher DeRobertis & Waxman is renowned for its tenacity in the courtroom. Defendants know the firm is prepared to take every case to trial.
How long it takes to get compensation varies for each case. It may take months for a settlement and months or years for a trial verdict. If a case is appealed, the firm has an outstanding record in appeals courts.
Like most nationwide mesothelioma law firms, Galiher DeRobertis & Waxman provides free consultations and works on a contingency fee basis. The latter means that clients don't have to pay the firm unless it recovers compensation.
Choosing Galiher DeRobertis & Waxman to represent your mesothelioma claim means your family can focus on what's most important — your health. Its team of excellent lawyers will work hard to get the maximum compensation for your family.