Small Cell Mesothelioma
Fact Checked
Our fact-checking process begins with a thorough review of all sources to ensure they are high quality. Then we cross-check the facts with original medical or scientific reports published by those sources, or we validate the facts with reputable news organizations, medical and scientific experts and other health experts. Each page includes all sources for full transparency.
Medically Reviewed
A medical doctor who specializes in mesothelioma or cancer treatment reviewed the content on this page to ensure it meets current medical standards and accuracy.
This Page was Medically Reviewed By
Small cell mesothelioma is an extremely rare subtype that can be mistaken for small cell lung cancer. As the name suggests, cancer cells in these tumors are smaller than cells in other forms of mesothelioma.
Page Topics
The cells that define this cell type have a uniform round appearance featuring a nucleus that takes up the majority of the cell. This type of mesothelioma grows in a pattern similar to small cell carcinoma, though mesothelioma tumors do not display the stream, ribbon or rosette patterns that appear in the subtype of lung carcinoma.
These tumors most commonly grow in the peritoneum (abdominal lining), but they can also arise in the pleura (lung lining) or the pericardium (heart sac).
This variant is most commonly classified as a subtype of the epithelial cell type, but many mesothelioma tumors with small cell features are biphasic, indicating a combination of both epithelial and sarcomatoid cells.
Most of these tumors are not made up entirely of small cells. Instead, they often also contain normal mesothelioma cells and other assorted neoplastic cells. Roughly half or more of all cells in a tumor should display a small cell pattern for the tumor to qualify as this type.
Small Cell Mesothelioma Facts
Extremely rare variant of mesothelioma
May be misdiagnosed as other types of cancer
Differentiated using immunohistochemistry
Doctors use standard mesothelioma treatment approaches
Create a Free Personalized Mesothelioma Guide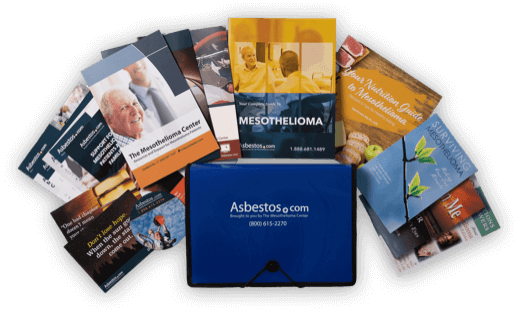 What is your or your loved one's diagnosis?
Next Step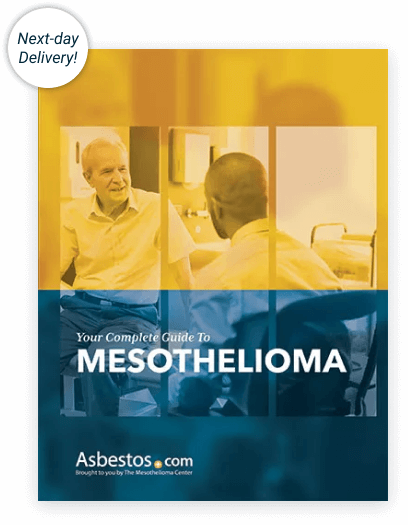 Customize Your Free Mesothelioma Guide
Do you need help finding a top specialist or getting a second opinion?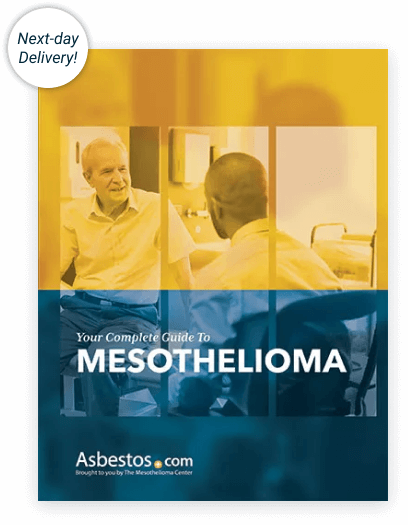 Diagnosis and Treatment of Small Cell Mesothelioma
It can be challenging to correctly diagnose this cell type. The cells look very similar to other small cell neoplasms, so doctors must run immunohistochemical tests to differentiate between the diseases.
Small cell mesothelioma often resembles:
Small cell lung carcinoma (SCLC)
Desmoplastic small round cell tumor (DSRCT)
Peripheral neuroectodermal tumor (PNET)
Lymphoma
A single biopsy specimen may not always contain a representative sample of the cells in the entire tumor. In one study, for example, small cells made up 80 to 100 percent of the biopsy material, but only 15 to 20 percent of the full tumor. Doctors may need to retrieve several samples to make an accurate mesothelioma diagnosis.
Once the samples undergo immunohistochemical staining, the cells in the tumor will test positive for different compounds, helping the medical team narrow down the diagnosis. Although small cell mesothelioma and small cell carcinoma have similar-looking cells, each disease reacts to different chemical markers. Identifying the correct type of cancer is vital, because different cancers respond to different types of treatment.
There have been too few reported cases of small cell mesothelioma to develop a detailed standard of treatment, so doctors rely on standard mesothelioma treatment approaches.
Although small cell lung cancer is considered more aggressive than other types of lung cancer, it is unclear whether small cell mesothelioma is associated with a significantly different prognosis than other types of epithelial mesothelioma.
In a 2012 study of eight small cell mesothelioma patients, six patients passed away during the observation period. The mean survival time of these patients was 8.2 months.
---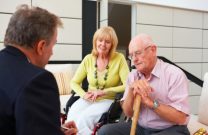 Get the Compensation You Deserve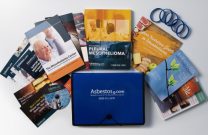 Learn About Top Mesothelioma Treatments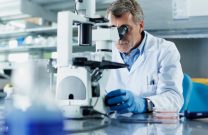 Immunotherapy & Mesothelioma Clinical Trials
---
Tell us what you think
Did this article help you?
How did this article help you?
What about this article isn't helpful for you?
Did this article help you?
Thank you for your feedback. Would you like to speak with a Patient Advocate?
---