Shorter Mesothelioma Survival Linked to High Platelet Count
A disorder that forces the body to overproduce platelets is now linked to worsening the prognosis of peritoneal mesothelioma patients, according to researchers at the University of Maryland School of Medicine.
Previous clinical trials associated a high platelet count, also known as thrombocytosis, with poor outcomes for various malignancies. However, the recent study at The Greenebaum Comprehensive Cancer Center in Baltimore is the first to evaluate the clinical significance of thrombocytosis with mesothelioma cancer.
The study, published March 21 in the Annals of Surgical Oncology, analyzed overall survival for peritoneal mesothelioma patients undergoing cytoreduction surgery (CRS) and hyperthermic intraperitoneal chemotherapy (HIPEC) — a common and promising treatment option for the asbestos-related cancer.
Of the 100 patients in the study, those with normal platelet counts lived 45 months longer, on average, compared to patients with elevated platelet counts.
"Elevated preoperative platelet count is independently associated with poor outcome," lead researcher Yue C. Li wrote in the study. "Notably, thrombocytosis reflects aggressive tumor biology and should be considered a factor in patient selection for CRS and HIPEC."
Improved Patient Selection Crucial for HIPEC
Peritoneal mesothelioma represents roughly 20 percent of all mesothelioma cases. The cancer develops on the peritoneum, which is the protective lining surrounding the abdomen.
Unlike pleural mesothelioma, peritoneal lacks a formal staging system. Oncologists and researchers are searching for ways to better determine how peritoneal patients will respond to the multimodal approach of cytoreduction and HIPEC.
While heated chemotherapy is administered mostly to patients with peritoneal mesothelioma and other abdominal cancers, some specialty cancer centers are performing a similar procedure on pleural mesothelioma patients.
HIPEC for peritoneal mesothelioma patients delivers heated chemotherapy drugs directly to the abdomen via a small tube. It is typically more effective after cytoreductive surgery, which has the intent of removing the cancerous part of the peritoneum.
Sytemic chemotherapy — administered by injection or in pill form — is limited for patients with peritoneal mesothelioma.
"Even if the tumor is responsive to the chemotherapy regimen, the systemic toxicity ultimately reaches a level at which further chemotherapy can no longer be administered," Dr. Sophie Dessureault, a gastrointestinal oncologist at the Moffitt Cancer Center in Tampa, told Asbestos.com. "Intraperitoneal chemotherapy reached intraperitoneal disease and offers an alternative to systemic therapy for those patients whose disease is limited to the peritoneal cavity."
Still, cytoreduction followed by HIPEC has varying results for patients. The University of Maryland study shines more light on preoperative factors that may affect overall survival.
"Patient selection criteria remain ill-defined for this operation that is also associated with significant morbidity and mortality," Li wrote in the study.
Find a Peritoneal Mesothelioma Specialist
We can help you find a top doctor near you who specializes in treating peritoneal mesothelioma.
Link Between Thrombocytosis and Cancer
Platelets are small blood fragments that can assist in blood clotting.
High platelet counts are common, and in many cases, do not produce specific symptoms. However, several studies suggest high platelet counts can increase the aggressiveness of malignant tumors.
There are two categories of high platelet counts:
Primary Thrombocythemia: Occurs as an independent condition and the cause is not known.
Secondary Thrombocytosis: Occurs as a symptom of another condition, including cancer, anemia or an infection.
Blood problems are common with mesothelioma. Many stage 4 pleural mesothelioma patients experience thrombocytosis and anemia (low red blood cell count).
Thrombocytosis is also linked to poor survival in patients with glioblastoma (brain cancer), colon cancer and acute lymphoblastic leukemia.
Researchers at Greenebaum discovered similar correlations between thrombocytosis and peritoneal mesothelioma.
The median overall survival of the 100 patients in the study was 32.8 months.
Researchers also noted interval survival times:
70 percent of patients lived at least one year
49 percent of patients survived three years
36 percent of patients had an overall survival of five years
Patients with standard platelet counts survived 58 months, on average, compared to just 13 months for those diagnosed with thrombocytosis.
"We analyzed various patient and treatment-related factors potentially associated with overall survival," Li wrote in the study. "Compared with patients with normal platelet counts, patients with elevated counts had significantly greater residual disease after operation."
---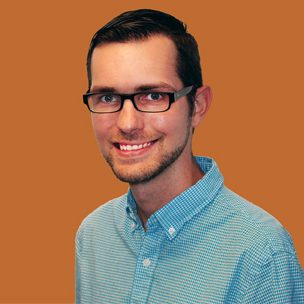 Matt Mauney is an award-winning journalist with nearly a decade of professional writing experience. He joined Asbestos.com in 2016, and he spends much of his time reading, analyzing and reporting on mesothelioma research articles to ensure people in the mesothelioma community know the latest medical advancements. Prior to joining Asbestos.com, Matt was a reporter at the Orlando Sentinel. Matt also edits some of the pages on the website. He also holds a certificate in health writing from the Centers for Disease Control and Prevention.