Research & Clinical Trials
Global Mesothelioma Deaths Remain High Despite Poor Data
Fact Checked
Our fact-checking process begins with a thorough review of all sources to ensure they are high quality. Then we cross-check the facts with original medical or scientific reports published by those sources, or we validate the facts with reputable news organizations, medical and scientific experts and other health experts. Each page includes all sources for full transparency.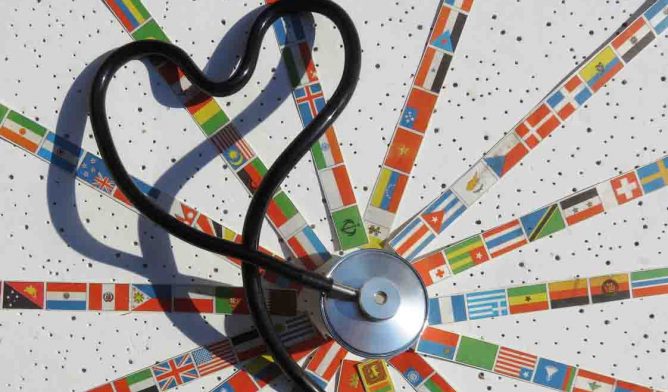 An estimated 38,400 people around the world will die this year from mesothelioma cancer, according to a report recently published in Occupational & Environmental Medicine.
The estimation by the international peer-reviewed journal included 230 countries. Data used for the study came from the World Health Organization's (WHO) Mortality Database and extrapolated information based on gender- and age-specific death rates.
"The global burden of mesothelioma is real," Dr. Ken Takahashi, director of Asbestos Diseases Research Institute, University of Sydney Gate 3, Australia, told Asbestos.com. "It is visible in the developed world but hidden and unrealized in the still-developing world."
Takahashi is the senior author of a team of scientists and doctors from Japan, Australia, United States, United Kingdom, Thailand and Singapore who used 1994-2014 data to complete the report.
Mesothelioma, a relatively rare and aggressive cancer caused almost exclusively by exposure to asbestos, has no definitive cure.
Reliable Mesothelioma Data Is Rare
Researchers determined only 59 countries kept reliable data on mesothelioma deaths, while 45 countries had poor quality data, and 126 countries reported no data on mesothelioma.
"There were a lot of surprises, in a sense. Countries where there had been a lot of asbestos exposure, but very few recorded deaths from mesothelioma," Dr. Christina Fitzmaurice, University of Washington Medicine, hematologist, oncologist and co-author, told Asbestos.com. "A country that used a ton of asbestos recorded no mesothelioma deaths. It just didn't add up. You know something is not right there."
The 59 countries with reliable data accounted for 15,011 mesothelioma deaths annually, including a high of 2,611 deaths in the U.S. The U.K. reported the second most deaths with 2,405 annually.
Based on population in those 59 countries, the annual death rate was 9.9 per million people.
The number of mesothelioma deaths from the other 171 countries was computed by using a variety of factors, including amount of asbestos used, regional location, gender and age of the population, and WHO data.
Bangladesh, for example, with a population of 157 million, reported no mesothelioma deaths. Under the extrapolation used in this study, it was credited with 408 deaths annually.
With a population of 143 million, Russia does not report mesothelioma deaths, but the study listed 1,292 deaths.
"In the United States, and some other developed countries, there is pretty good data about how many people get mesothelioma, and how many die from it," Fitzmaurice said. "But that's not the case everywhere. We wanted to give advocacy groups and policy makers in these other countries the data they need to implement policies to help these people."
Others Report Similar Mesothelioma Deaths
The Global Burden of Disease, a different, worldwide consortium of scientists, estimated in its latest report that 32,000 people are dying annually from mesothelioma.
"The total is likely to grow in the future, mainly because some of the reported numbers we depended on are likely to be underestimates," Takahashi said.
Although mesothelioma death totals seem startling, they are only a fraction of all deaths from asbestos-related diseases. The WHO believes that for every mesothelioma death, there are two other deaths related to asbestos exposure, including asbestos-related lung cancer.
Asbestos is banned in more than 55 countries worldwide, but the rate of mesothelioma incidence has remained steady — or risen — in recent years.
The latency period (20-50 years) between first exposure and diagnosis makes it a lingering problem. And many developing countries still use it extensively, often denying the health problems it causes.
"The future burden of mesothelioma deaths is preventable by stopping the new use of asbestos," Takahashi said. "It's about raising awareness and preventing exposures to existing asbestos."
Connect with a Mesothelioma Doctor
Find a Top Specialist Near You