Blacksmiths and Asbestos
Fact Checked
Our fact-checking process begins with a thorough review of all sources to ensure they are high quality. Then we cross-check the facts with original medical or scientific reports published by those sources, or we validate the facts with reputable news organizations, medical and scientific experts and other health experts. Each page includes all sources for full transparency.
Scientifically Reviewed
An occupational scientist or another expert who specializes in occupational hazards reviewed the content on this page to ensure it meets current scientific standards and accuracy.
This Page was Scientifically Reviewed By
Blacksmiths often used asbestos protective gear such as gloves, aprons and face masks. Over time, asbestos exposure increases the risk of mesothelioma and other asbestos-related diseases. Blacksmiths today can still be at risk from old asbestos tiles and insulation around forges.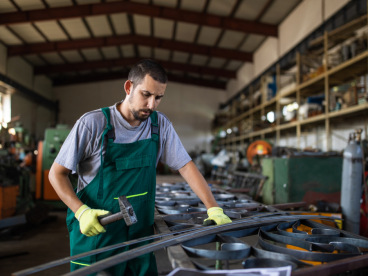 Page Topics
Quick Facts
How Were Blacksmiths Exposed to Asbestos?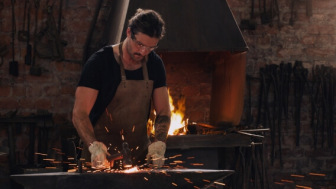 Most blacksmiths tend to work in a more artisanal setting than in the past. Today they produce ornamental pieces and artwork rather than create tools, the traditional role of a blacksmith.
During the 20th century, blacksmiths were often exposed to asbestos in heat-resistant materials, including protective clothing, insulation and forge equipment.
Blacksmiths heat metal in a forge to make it soft for shaping. Hardening the finished item involves heating it in the forge to a high temperature – from 500 F to more than 1,300 F – and then soaking it in a cold-water bath.
Asbestos was considered the ideal material for high-temperature environments because of its resistance to heat. It has a melting point above 2,700 F. This heat resistance helped protect blacksmiths and those in similar professions such as millwrights and other metal workers. Today's protective equipment is not made with asbestos, but blacksmiths working in old forges or blacksmith's shops may encounter old asbestos equipment.
Asbestos Products Associated with Blacksmiths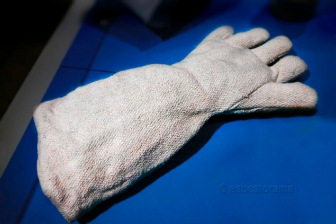 Blacksmiths were exposed to a number of products that were known to contain asbestos, including protective gear, insulation and construction materials.
Blacksmiths wore asbestos-containing clothing and protective gear to prevent burns. Protective clothing included asbestos gloves, aprons and face masks. Some of the handles on tools that blacksmiths used may have been coated with a type of asbestos material, such as asbestos plastic, to prevent the tools from becoming too hot.
Asbestos-containing tiles were used in the floor and ceiling of blacksmith workshops, especially around the forge and work area, to reduce the risk of fire. The insulation in the wall behind the forge also contained asbestos to protect the wall and the forge itself from fire. Some forges may have been made with asbestos cement, also known as furnace cement or refractory cement.
Blacksmiths and Mesothelioma
Current asbestos exposure risks to blacksmiths are low, but former blacksmiths are at risk of asbestos-related diseases such as mesothelioma, lung cancer and asbestosis.
In 1991, a group of researchers from the School of Medicine at Mount Sinai conducted a study of 869 New York metropolitan ironworkers, both structural and ornamental (blacksmiths). Of the participants, 329 had chest X-rays showing pleural abnormalities that were caused by asbestos exposure.
If you believe you were exposed to asbestos working as a blacksmith you should tell your doctor and ask for an asbestos cancer screening. Diagnosing asbestos-related diseases early and seeking treatment from a specialist improves your chances of long-term survival.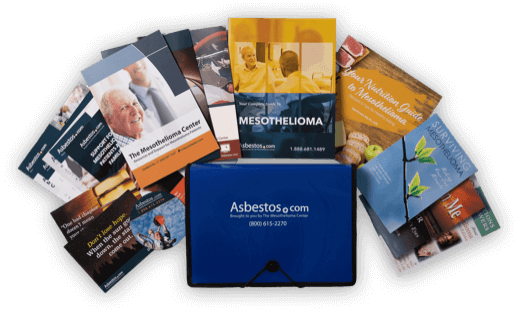 Learn About Your Legal Rights in Your Mesothelioma Guide
Also learn how to choose an attorney and how to qualify for compensation. Your free guide will be shipped overnight.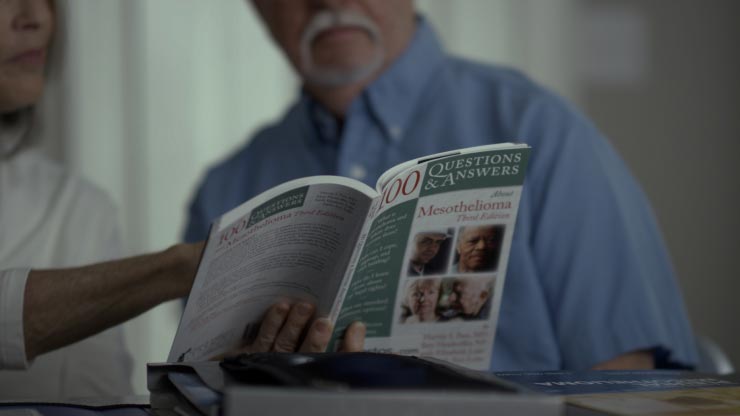 Compensation for Blacksmiths Exposed to Asbestos
Workers exposed to asbestos products on the job have successfully sued manufacturers of the products and gained compensation to cover medical costs for diseases such as mesothelioma.
There are not many published cases of asbestos lawsuits filed by blacksmiths, but one from June 2012 involved two former BNSF Railway employees.
The former employees alleged they developed asbestos-related diseases through occupational exposure while working for BNSF. William Schleicher began work as a blacksmith in 1943 at a reclamation plant owned by the company, and Frank Cox began work as a boilermaker in 1968.
BNSF denied responsibility and blamed a lack of scientific knowledge about the dangers of asbestos at the time the negligence allegedly occurred. The company also blamed the carelessness, recklessness and negligence of the plaintiffs, who they said didn't take responsibility for their own health. The outcome of the case was not made public.
In addition to personal injury lawsuits and wrongful death claims, if you've been diagnosed with an asbestos-related disease you may be eligible to file claims with asbestos trust funds. Manufacturers that went bankrupt from asbestos litigation were required to create trust funds to compensate future victims. An experienced mesothelioma lawyer can review your case to advise you on the claims you qualify to file.
---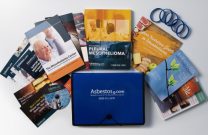 Get Your Free Mesothelioma Guide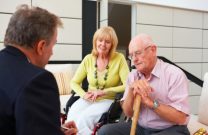 Get the Compensation You Deserve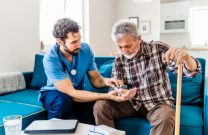 Find a Top Mesothelioma Doctor
---
Tell us what you think
Did this article help you?
How did this article help you?
What about this article isn't helpful for you?
Did this article help you?
Thank you for your feedback. Would you like to speak with a Patient Advocate?
---