Carpenters
Fact Checked
Our fact-checking process begins with a thorough review of all sources to ensure they are high quality. Then we cross-check the facts with original medical or scientific reports published by those sources, or we validate the facts with reputable news organizations, medical and scientific experts and other health experts. Each page includes all sources for full transparency.
Scientifically Reviewed
An occupational scientist or another expert who specializes in occupational hazards reviewed the content on this page to ensure it meets current scientific standards and accuracy.
This Page was Scientifically Reviewed By
Carpenters are one of the foundational occupations of the construction industry. Before there was such a thing as metal studs, carpenters were responsible for the interior construction of virtually every residence and commercial space because they framed out the inside (and often also the outside) of a home or office building. From that frame came walls and ceilings.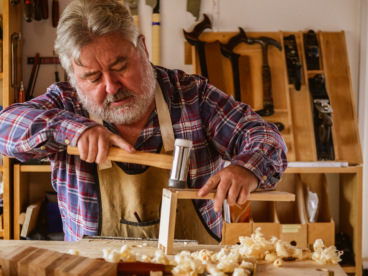 Page Topics
Quick Facts
Asbestos exposure is a major hazard for carpenters. A 2018 International Journal of Epidemiology study points to former carpenters as one of the highest-risk groups for asbestos-related cancer. According to data gathered by British researchers, carpenters are 34 times more likely to develop mesothelioma than the general population.
Carpenter Products and Locations
Asbestos was used in all types of pre-1980 residential and commercial construction, such as in floor and ceiling tiles, boiler rooms and around insulated pipes.
Occupational Exposure for Carpenters
Part of a carpenter's job description is remodeling commercial buildings and houses. Many of these renovations are made on structures that were built when asbestos was widely used. That means carpenters must cut away asbestos-containing molding and insulation and remove floor and ceiling tiles that may have had asbestos added to them to make them fireproof and soundproof. When these products are cut or disturbed in any way, asbestos dust is released into the air and onto the workers themselves.
Normal face masks do not protect the wearer from asbestos fibers in high concentrations. That is why regulations from the Occupational Safety and Health Administration (OSHA) mandate the use of respirators.
Carpenters who worked on construction projects before 1980 often handled asbestos sheets and were required to cut them into sizes that were appropriate for different applications. This also resulted in carpenters being covered in asbestos dust.
Scientific Studies Involving Carpenters
In a 1983 study, researchers evaluated 127 buildings throughout the U.S. and discovered that more than 50 percent of them had chrysotile-containing fireproofing insulation sprayed on ceilings.
At the start of renovation activities by various workers, including carpenters, average asbestos fiber concentrations at workers' breathing levels were less than 2 fibers per cubic centimeter.
However, once the removal of the sprayed-on materials began, the workers were exposed to an average of 16.4 asbestos fibers per cubic centimeter when the material was left dry and removed. When the material was wetted down before removal, the airborne fiber concentrations were less than 2 fibers per cubic centimeter.
In a 2010 case study published in a Danish medical journal, physicians evaluated a 55-year-old carpenter who developed a pleural effusion (buildup of fluid) in the right lung in 2000 and in the left lung in 2003. He also developed pleurisy, an inflammation in the lining of the lungs that causes extreme pain during breathing. The physicians could not find any medical explanations for the condition.
However, they did determine that the carpenter was exposed to asbestos for six months in 1971 while working with roof sheets made of asbestos cement. The physicians concluded that the carpenter's pleurisy and pleural effusions were caused by the exposure.
Mesothelioma Lawsuits Involving Carpenters
The family of deceased carpenter Searr Delcambre filed an asbestos injury lawsuit in 2008 against the A.O. Smith Corp. and 67 other companies. The family claimed Delcambre developed an asbestos-related disease from working around the products manufactured by these companies.
The lawsuit alleged the named defendants were negligent for not adequately testing their asbestos-containing products before widely distributing them and for not warning consumers of the dangers of asbestos exposure.
Manufacturers Who Made Products Used by Carpenters
U.S. Gypsum Company manufactured asbestos-containing roofing, plaster, cement and adhesives. Its bankruptcy reorganization plan included an asbestos trust.
Congoleum Corporation manufactured asbestos floor products. Its bankruptcy reorganization plan also included an asbestos trust.
Georgia-Pacific Company manufactured asbestos joint compound and drywall adhesive. It has been named in a huge number of asbestos occupational injury suits.
---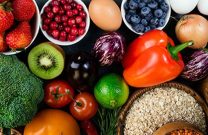 Get Free Recipes for Mesothelioma Patients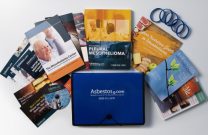 Read the Top Mesothelioma Guide for Free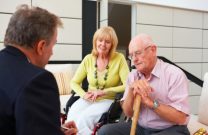 Get the Compensation You Deserve
---
Tell us what you think
Did this article help you?
How did this article help you?
What about this article isn't helpful for you?
Did this article help you?
Thank you for your feedback. Would you like to speak with a Patient Advocate?
---