Cement Plant Workers
Fact Checked
Our fact-checking process begins with a thorough review of all sources to ensure they are high quality. Then we cross-check the facts with original medical or scientific reports published by those sources, or we validate the facts with reputable news organizations, medical and scientific experts and other health experts. Each page includes all sources for full transparency.
Scientifically Reviewed
An occupational scientist or another expert who specializes in occupational hazards reviewed the content on this page to ensure it meets current scientific standards and accuracy.
This Page was Scientifically Reviewed By
Cement plant workers were responsible for mixing, forming and distributing a number of cement products that often included asbestos. Part of their job was to stir asbestos into the cement mixture, cast it into blocks, mold items and service the machinery used in manufacturing.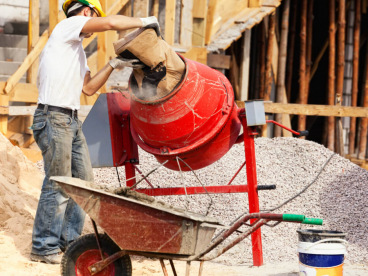 Page Topics
Quick Facts
It was often a dirty job, but that's not what made it so dangerous. Asbestos was added to make the cement stronger, almost indestructible. But it also exposed those working with it to the toxic fibers. The risks involved came with each step of the manufacturing process.
In 2015, a Polish study analyzed rates of asbestos-related cancer among workers at five types of asbestos-product factories that operated from the 1940s to the 1990s. The highest rate of mesothelioma occurred among asbestos-cement workers, at 6.54 cases per 1,000 workers.
Cement plant workers often would come home each day with the fibers on their clothes and skin, exposing their families to the same dangers they faced throughout the workday.
Cement Plant Products and Locations
Asbestos was added to a myriad of cement products. The strength in the cement came from the adherence of the limestone/clay mixture to the fibers. The type of asbestos used – chrysotile, crocidolite and amosite – depended on the product being manufactured.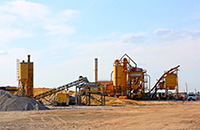 Although the products often were 90 percent cement and 10 percent asbestos, it was enough to make the mix dangerous. The fibers were wet-mixed into the cement before it was formed and cured to create the end product, including commercial cement blocks.
The final, hardened mixture could be made into flat or corrugated sheets from which cement roofing slates were formed; or it could be molded into tiles, vents, gutters, or pressure pipes.
The products were used as covering for boilers, furnaces, stills and pipes. There were cement/cement compounds that were marketed as a roof-repair material. There were similar cement sealants for use in chimneys, skylights and shingles.
Occupational Exposure for Cement Plant Workers
Exposure was a continuous problem in an asbestos cement factory, but one of the most serious risks was the arrival of the raw mineral, which came in sealed bags that were opened by hand.
Another form of exposure was the stacking of the cement sheet products, which emitted toxic dust into the air. Dust-reducing coating was sometimes applied to the surface of these products.
The other part of the manufacturing process that released significant amounts of dust into the air was transferring the products to the shipping department. Products were placed in bucket elevators and conveyors, which meant that fibers could easily circulate throughout the plant.
Scientific Studies Involving Cement Plant Workers
A study of 6,931 employees of two asbestos cement plants in New Orleans, Louisiana, revealed an association between the number of mesothelioma risk factors they encountered and their length of employment. The longer someone worked at a plant, the more apt he or she was to develop the cancer. Another factor contributing to increased risk was the amount of time spent working in the pipe area.
The workers in both plants had an average of 3.8 years of employment and an average exposure concentration of 7.6 million asbestos particles per cubic foot. Among all workers, 10 cases of mesothelioma had developed up to 1984.
Another study found that cement factory workers experienced higher levels of oxidative stress, which plays a role in the development of mesothelioma. Workers directly exposed to the dust and particles had higher levels of oxidative stress biomarkers than workers with indirect exposure.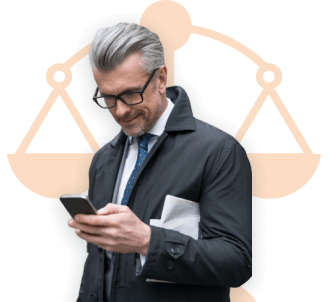 Find a Mesothelioma Attorney
Get help finding an attorney who knows the process and can get you and your family the compensation you deserve.
Mesothelioma Lawsuits Involving Cement Plant Workers
Richard Worthley, a former employee at the Johns-Manville Illinois asbestos cement plant, died of mesothelioma after working there for 24 years. A jury awarded his family $3.4 million. The judgment in his favor concluded that the asbestos supplier to the plant, Advocate Mines Limited, was negligent because it didn't provide any warning about the dangers of working around the raw material.
Manufacturers Who Made Products Used by Cement Plant Workers
Johns Manville was one of the first companies to produce asbestos cement compounds. Its coating became a popular roof-repairing material.
National Gypsum Company manufactured asbestos cement sheets. Part of its bankruptcy reorganization plan was a trust.
Supradur Manufacturing produced asbestos roofing tiles. It was purchased by a subsidiary of GAF Materials Corporation.
Other manufacturers included:
Keasbey & Mattison
Philip Carey Manufacturing Company
Flintkote Company
Baltimore Roofing & Asbestos Manufacturing Co.
---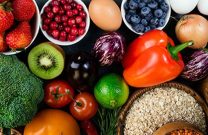 Get Free Recipes for Mesothelioma Patients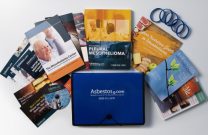 Read the Top Mesothelioma Guide for Free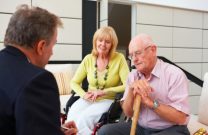 Get the Compensation You Deserve
---
Tell us what you think
Did this article help you?
How did this article help you?
What about this article isn't helpful for you?
Did this article help you?
Thank you for your feedback. Would you like to speak with a Patient Advocate?
---