Merchant Marines and Asbestos Exposure
Fact Checked
Our fact-checking process begins with a thorough review of all sources to ensure they are high quality. Then we cross-check the facts with original medical or scientific reports published by those sources, or we validate the facts with reputable news organizations, medical and scientific experts and other health experts. Each page includes all sources for full transparency.
The U.S. Merchant Marine is a fleet of ships that carries commercial goods during peacetime and military cargo during wartime. The heavy use of asbestos in shipbuilding during the 20th century has led to high risks of asbestos-related diseases among former merchant mariners.
Written By: Daniel King,
Last modified: February 22, 2021
Quick Facts
The Merchant Marine traces its roots back to the heroic actions of American sailors during the early days of the American Revolution. The modern organization was created by the Merchant Marine Act of 1936.
Motivated by the escalation of World War II, the government passed this act to fund a massive shipbuilding and sailor-training program. When the U.S. entered the war in 1941, everything was in place to build almost 3,000 ships and train more than 200,000 merchant mariners over the next four years.
Though the Merchant Marine Act was a great success, the experiences of merchant mariners have often been tragic.
Former members of the Merchant Marine have not received as much gratitude or support as veterans of the military. This is despite the fact that merchant mariners faced the same dangers as Navy sailors — from torpedo and kamikaze attacks, to the long-term risks of asbestos exposure.
Asbestos on Liberty Ships and Other Merchant Vessels
During World War II, the Merchant Marine fleet was mainly made up of mass-produced transports nicknamed Liberty ships. As in the Navy, the construction and repair of Merchant Marine ships relied heavily on asbestos-containing products.
Common Asbestos Products on Liberty Ships
Boiler and steam-pipe insulation
Gaskets for valves and pipe fixtures
Fireproofing material for bulkheads
Brake linings in winches
In 1939, the Navy surgeon general issued a warning about the health effects of asbestos exposure, but unfortunately it was ignored. During the war and afterward — when many of the Liberty Ships went on to have long careers in commerce — asbestos was an inescapable part of the maritime environment.
This has led to elevated rates of mesothelioma and other asbestos-related diseases among Navy veterans and former merchant mariners.
In 1990, the British Journal of Industrial Medicine published a study analyzing chest X-rays from 3,324 U.S. merchant mariners.
Almost one-third of the X-rays revealed abnormalities in or around the lungs. For merchant mariners exposed to asbestos more than 40 years prior, the statistic rose to 38.5 percent.
The worst effects were observed in mariners who worked in engine rooms, where they often used asbestos cement and insulation to make repairs. Chest X-ray abnormalities were found in 42.5 percent of mariners in this group and almost half of those exposed more than 30 years prior.
Today, the use of asbestos is restricted on Merchant Marine ships to limit these risks. But the toxic mineral can still be found in air-compressor parts and insulation for high-temperature or high-pressure equipment.
Tips for Minimizing Asbestos Exposure on Ships
Wear protective gear when working on asbestos materials.
Pre-wet asbestos materials before removal to keep dust from getting into the air.
Vent the air from the work area out of the ship.
Dispose of asbestos materials in properly labeled plastic bags.
Merchant Mariners in Between Veteran and Civilian Status
Even when the military takes control of the Merchant Marine, merchant mariners are still technically civilians. They work for private companies that have contracts with the government. Because of this, merchant mariners are not entitled to benefits from the Department of Veterans Affairs.
WWII-era merchant mariners are the exception. After many appeals to the Civilian Military Service Review Board, this group was finally granted veteran status in 1988.
Many Merchant Marine recruits during WWII were young men who tried to join the military but were found unfit for service. Military recruiters often referred these eager young men to the Merchant Marine with the assurance they would still be serving their country.
Merchant mariners did indeed make the same sacrifices as Navy sailors. They went through military training and were subject to military discipline.
In fact, because their ships made such easy targets for enemy submarines, merchant mariners suffered a higher death rate than members of any of the official military branches.
But merchant mariners also discovered they would reap none of the rewards of military service.
Merchant mariners were only paid when they were working on a ship. If their ship was sunk by a torpedo, they would not be paid again until they made their way home and been reassigned to another ship.
They were entitled to no GI Bill, no job preference and no VA mortgages. By the time WWII-era mariners gained the right to VA health care in 1988, half had already died.
Mesothelioma Compensation for Merchant Mariners
VA health care and VA Disability Compensation are available to people with asbestos-related diseases tracing back to WWII Merchant Marine service.
All former merchant mariners have the option to seek legal compensation if they develop mesothelioma because of a company's negligence.
When someone develops cancer because of shipboard asbestos exposure, the legal process may be the same whether they are a veteran or not.
Asbestos lawsuits are not filed against the Navy or the Merchant Marine. Rather, lawsuits target the companies that supplied the asbestos-containing products used on the ships.
For example, in 2004 the John Crane company had to pay $22 million to Bernard Mayer and the widow of Noah Pride. John Crane sold asbestos products that carried no warnings about the danger of asbestos exposure.
Mayer was exposed to asbestos through these products while working at the Brooklyn Navy Yard during WWII, and Pride was exposed during his careers in the Navy and the Merchant Marine. Both men went on to develop mesothelioma after retirement.
John Crane tried to have the compensation verdict overturned, but it was ultimately upheld by the New York Supreme Court. Successful lawsuits like this one depend on the expertise of experienced mesothelioma lawyers.
---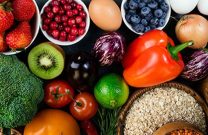 Get Free Recipes for Mesothelioma Patients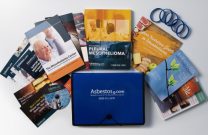 Read the Top Mesothelioma Guide for Free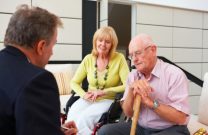 Get the Compensation You Deserve
---
Tell us what you think
Did this article help you?
How did this article help you?
What about this article isn't helpful for you?
Did this article help you?
Thank you for your feedback. Would you like to speak with a Patient Advocate?
---