Compensation and Benefits for Navy Asbestos Exposure
The Department of Veterans Affairs recognizes several asbestos diseases as potentially service connected, including asbestosis, lung cancer and mesothelioma. Navy veterans who get sick because of military asbestos exposure are eligible for free health care, disability compensation and other VA benefits.
100% Disability: A diagnosis of service-connected lung cancer or mesothelioma grants veterans the maximum level of monthly disability compensation.
Survivor Benefits: Surviving spouses of veterans who die from a service-connected disease are eligible for dependency and indemnity compensation.
Though it is well known that the U.S. Navy used asbestos products extensively during the 20th century, receiving VA benefits based on asbestos exposure can still be a complex process.
When you file a VA claim over asbestos exposure, you must support it with medical records and a written asbestos exposure summary.
An accredited VA claims agent can help veterans gather the documentation needed and file a fully developed claim, which is usually processed twice as fast as a traditional VA claim.
Read FAQs about VA benefits
Mesothelioma Treatment for Navy Veterans
Veterans bear a heavy burden of asbestos-related cancer, so the VA health care system has partnered with some of the best mesothelioma doctors in the nation. The top VA treatment centers for mesothelioma are located in Houston, Miami, Los Angeles and Boston.
Even if your cancer is not considered service connected, you can still qualify for low-cost VA health care as a Navy veteran and receive assistance with traveling for specialized treatment.
In 2017, the Department of Defense awarded a three-year grant to a research team led by mesothelioma specialist Dr. Raphael Bueno. His project studies the DNA of tumors caused by active-duty asbestos exposure in the hopes of developing new targeted treatments for veterans.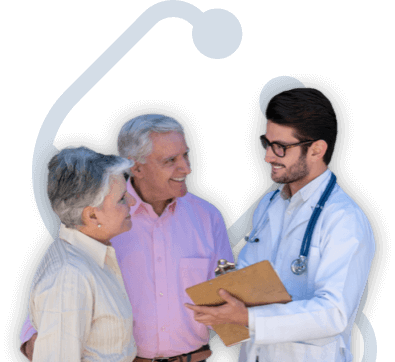 Find a Doctor in the VA Network
We can help connect you with a top mesothelioma specialist in the VA Network who can diagnose and treat asbestos cancers.
Get Started Now
John C.,

"Asbestos.com helped us getting through the red tape with the VA, getting the necessary forms for us. We'd probably be still battling without [Aaron's] help; there's no doubt about that."
Asbestos Exposure in the Navy
The worst asbestos exposure conditions in the military often occurred in Navy ships and shipyards. From the 1930s to the 1970s, the Navy used enormous amounts of asbestos insulation and fireproofing products on warships and submarines.
Asbestos was used in naval vessels such as:
Installing and working on these asbestos products released high concentrations of toxic dust into the enclosed spaces of Navy vessels. Shipyard workers often returned home at the end of the day covered in asbestos dust, causing secondary asbestos exposure among their family members.
Onboard Navy vessels, the tight quarters and poor ventilation allowed asbestos fibers to accumulate where service members worked, ate and slept. This extended the exposure to sailors who did not work directly with asbestos. U.S. Marines being transported on Navy ships were also affected.
Inhaling asbestos dust can cause life-threatening diseases such as mesothelioma, lung cancer and asbestosis later in life.
The Navy was aware of the risks of using asbestos as early as 1939, and Navy medical officers issued several reports and memos warning against asbestos exposure into the 1940s. Because asbestos-related diseases take decades to develop, however, these concerns were largely ignored.
The Navy finally stopped filling new ships with asbestos in the 1970s, but service members continued to risk exposure when repairing or decommissioning existing vessels into the 1990s.
Though shipbuilding and repair caused the most asbestos exposure, Navy service members were also exposed to asbestos products in aircraft carriers, land vehicles and buildings on naval bases.
For example, a residential subdivision in Klamath County, Oregon, was cited by the U.S. Environmental Protection Agency for asbestos contamination in 2011. It was once the site of a Navy base built at the end of World War II.
Navy Occupations with Highest Exposure Risk
Any role that involved working on or around asbestos insulation put sailors at risk.
Navy Jobs Historically Associated with Asbestos Exposure
Boiler technician
Machinist's mate
Pipe fitter
Fireman
Fire control technician
Some Navy service members even wore equipment made of asbestos cloth such as protective gear for firefighters and heat-resistant gloves for sailors manning gun turrets.
In 2019, the International Journal of Radiation Biology published a study of mesothelioma rates in about 114,000 veterans involved in nuclear weapons testing between 1945 and 1962.
Though the veterans in the study were selected because of their involvement with nuclear weapons, the researchers found that radiation exposure was not a significant risk factor for mesothelioma.
Rather, the study confirmed that the highest rates of mesothelioma occurred among enlisted Navy personnel who had close contact with asbestos products.
Many service members were exposed even if their job descriptions did not specify asbestos work. It was risky enough to simply work or live around routine maintenance activities on asbestos pipe insulation or fireproofing.
Civilian shipyard workers who overhauled or disassembled Navy ships also have an elevated risk of asbestos-related illnesses. Taking vessels apart and putting them back together disturbed asbestos materials that had become old and brittle.
Further, when the Navy sold many older ships for scrap in the 1990s, they often sent the ships to ports where workers were not properly trained to handle asbestos. This caused more needless exposure.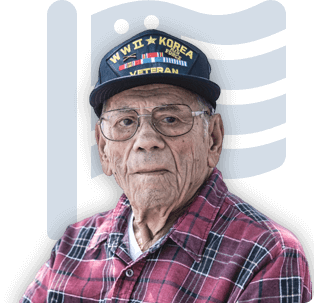 Exposed to Asbestos in the Military?
Learn more about benefits available to veterans affected by an asbestos-related illness.
Get Help Now
Navy Asbestos Medical Surveillance Program
In the late 1970s, the U.S. Navy launched the Asbestos Medical Surveillance Program (AMSP). The program monitors the health of service members and civilian employees of the U.S. Department of the Navy who were exposed to asbestos.
The AMSP helps the Navy keep records of exposed members, and it provides regular medical examinations and chest X-rays to detect asbestos-related diseases as soon as possible. Early detection is crucial for successfully treating mesothelioma.
When an asbestos exposure incident occurs, medical officers can place anyone affected into the AMSP. A medical officer — usually the ship or facility's AMSP manager — oversees the initial surveillance exam and the periodic exams that follow.
Know Your Legal Options
Veterans can also seek compensation from the private companies that sold asbestos products to the Navy.
An experienced mesothelioma lawyer can advise your family about filing a legal claim to recover expenses not covered by veterans benefits.
5 Cited Article Sources
How did this article help you?
What about this article isn't helpful for you?
Did this article help you?
Thank you for your feedback.
Would you like to speak with a Patient Advocate?
Last Modified October 18, 2019