Bremerton Puget Sound Naval Shipyard
Fact Checked
Our fact-checking process begins with a thorough review of all sources to ensure they are high quality. Then we cross-check the facts with original medical or scientific reports published by those sources, or we validate the facts with reputable news organizations, medical and scientific experts and other health experts. Each page includes all sources for full transparency.
Sinclair Inlet, due west across the Puget Sound from Seattle, has been home to several shipyards since Washington became a state in 1889. But very few shipyards can trace their history back for more than a century. Eventually becoming the Puget Sound Naval Shipyard, the site was recommended for purchase in 1890 because of its defensive advantages, and followed a 13-year hunt for a Northwestern naval repair yard.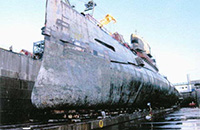 Page Topics
Written By: Aaron Munz,
Last modified: December 17, 2020
The base was activated by the United States Navy in 1891 at Point Turner and first named the Puget Sound Navy Yard. The initial 190-acre site, where naval repair work began in 1896, eventually grew to cover two bustling square miles. The Bremerton naval complex in its entirety now covers more than 1,300 acres.
Bremerton is a large shipyard and many of its employees have been exposed to asbestos on the property. Certain employees were more likely than others to experience moderate to high levels of exposure including insulators and boiler workers. This kind of exposure puts workers at risk of asbestos-related diseases.
A 2017 study published in Archives of Environmental & Occupational Health evaluated the risk of mesothelioma among shipyard workers. Those exposed to a moderate amount of asbestos were about four times more likely to die of mesothelioma.
Asbestos Lawsuits
Because of its size, the Bremerton Naval Shipyard has been implicated in dozens of asbestos-related investigations. More than 12,000 workers (many of them civilian defense workers) work with the Bremerton yard. Because of issues involving asbestos liability by the Navy (with limited sovereign immunity), it's common for lawsuits to be filed against the many contractors and subcontractors who work with the Navy at its Bremerton yard (in most cases these companies are manufacturers of the asbestos materials used at the shipyard).
Despite its known prevalence in the yard, it's been the policy of many contractors to aggressively resist any admission of asbestos liability. In one asbestos lawsuit, the surviving son of Gary D. Allen filed suit against Uniroyal (after Uniroyal bought United States Rubber) for use of asbestos in shipboard insulation. Allen had worked as a civilian at the Bremerton Naval Yard for a full quarter of century, before becoming sickened and dying from asbestos-related lung cancer. In the lawsuit, Uniroyal denied there was any evidence of asbestos contamination. The trial court agreed with Uniroyal and granted Uniroyal summary judgment, dismissing Allen's lawsuit. On appeal, however, an appeals court overturned the summary judgment, noting that circumstantial evidence could prove dangerous asbestos exposure. The court also noted past Washington state court rulings that stated it was even possible to prove an individual's asbestos exposure by showing the asbestos dust "drifted" over an entire plant.
A similar result, also reversing a trial court's summary judgment for asbestos defendants, came from the case of Vernon Braaten. Braaten had worked his entire professional career at the Bremerton Naval Yards as a pipe fitter, and was "constantly" tearing apart asbestos-coasted pipes. Braaten sued the manufacturers of the piping, who designed it to be covered with asbestos, as well as the manufacturers and distributors of the asbestos-complementary piping products. Braaten's case proved there was a "duty to warn" workers about the known risks of exposure to asbestos in virtually any amount.
The Longshoreman and Harbor Workers compensation system also has its share of asbestos injury claims from the Bremerton Naval Yard. There have also been 17 federal Department of Labor (OSHA) complaints or open investigations for unsafe work conditions against the Bremerton Naval Shipyard, from 2002 to 2009 alone. The violations ranged in severity and type, from guarding open spaces to wiring practices.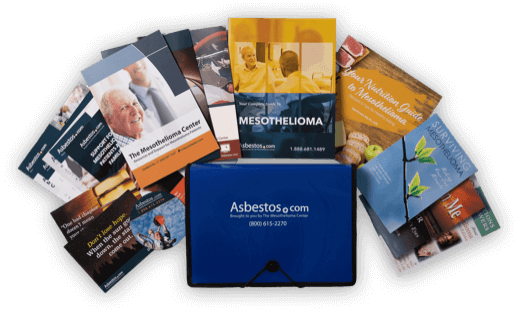 Free Mesothelioma Guide
Our latest guide for patients and loved ones is shipped overnight and includes treatment information, legal resources, mesothelioma books and support wristbands.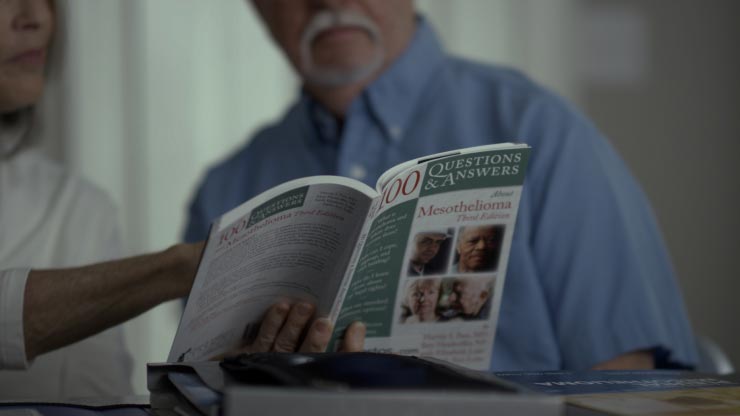 History of Bremerton Naval Yard
The Bremerton Naval Yard survived all types of changes and challenges, from World Wars to Korea and downsizing. The yard, still managed by the United States Navy, is now the single largest shipyard on the entire West coast. Bremerton Naval Yard was initially considered for Superfund (a program for severely polluted sites) designation by the U.S. Environmental Protection Agency (EPA) in 1988. But the designation wasn't made official until 1993. The EPA excused their almost eight-year delay in making the final Superfund designation, claiming "A lot of data had to be collected. It's an enormous facility." Today, the Bremerton Naval Yard (properly called the Puget Sound Naval Shipyard) is regarded as the 17th most toxic site (on the EPA National Priorities List) in the entire United States, even as regulators praise it for "working hard" to clean up (as of June 23, 2009).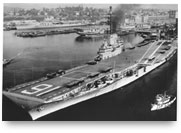 The Bremerton Naval Yard has also been a dangerous place to work at or live near. The Puget Sound yard's work since the 1960s has included nuclear materials on the U.S. nuclear sub fleet. Families, as well as workers, have filed complaints, and Washington State agencies have levied relatively large fines; sometimes for acts of pollution that have been described as intentional and frequently negligent. In addition to dozens of other waste products known to be present in deadly levels, asbestos was used throughout all naval vessels built before the late 1960s. Exposure to asbestos has resulted in many shipyard workers developing terminal conditions like mesothelioma cancer, lung cancer and asbestosis.
Bremerton Naval Shipyard's Place In History: Superfund Designation
Asbestos was first described to shipyard owners in the mid-1940s as a potential health risk. Yet, a Bremerton Naval Yard spokesman argued that " during the time of their disposal … no one was fully aware that these materials had hazardous qualities."
The EPA Superfund "Record of Decision" for the Puget Sound Naval Shipyard promised a long process: "Because this remedy will result in hazardous substances remaining on site above health-based level, long-term monitoring" will be required. The Puget Sound Air Pollution Control Agency made an emphatic move to underscore (and perhaps prompt) the EPA's Superfund process at the Bremerton Shipyard complex. The air quality agency has already fined the shipyard $300,000 for asbestos-handling violations.
---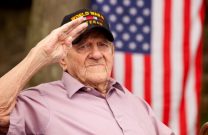 Access Free VA Claims Assistance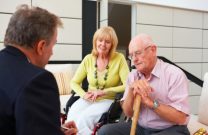 Get the Compensation You Deserve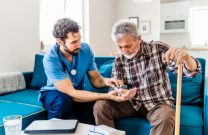 Connect with Top Mesothelioma Doctors
---
Tell us what you think
Did this article help you?
How did this article help you?
What about this article isn't helpful for you?
Did this article help you?
Thank you for your feedback. Would you like to speak with a Patient Advocate?
---