Asbestos Exposure in Shipyards
Fact Checked
Our fact-checking process begins with a thorough review of all sources to ensure they are high quality. Then we cross-check the facts with original medical or scientific reports published by those sources, or we validate the facts with reputable news organizations, medical and scientific experts and other health experts. Each page includes all sources for full transparency.
Some occupations are associated with an elevated risk of asbestos exposure. Historically, naval shipyard workers are among the most frequently exposed. It is likely that workers who served between World War II and the Korean War came in contact with dangerous levels of asbestos, increasing their chances of developing diseases like asbestos-related lung cancer and mesothelioma.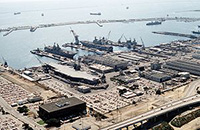 Written By: Aaron Munz,
Last modified: January 10, 2022
Because asbestos resists corrosion and high temperatures, it was an ideal material for use in the shipbuilding industry. On ships, it was used to insulate boilers, incinerators, hot water pipes and steam pipes. However, asbestos dust tended to build up in these locations and other inadequately ventilated areas, which led to human exposure aboard vessels.
As the use of asbestos-containing products increased, occupational health experts began to recognize the toxicity of its fibers. Studies revealing the dangers of asbestos exposure date back as far as the 1940s, but at the time the U.S. government failed to acknowledge that inhaled asbestos fibers could persist inside the body, ultimately creating health hazards.
By the 1960s and '70s, the government was taking the threats of asbestos more seriously. The huge task of removing asbestos from ships and replacing it with asbestos-free insulation was started back then, but the job has yet to be completed.
In 2021, a review of medical literature on the risk of asbestos-related cancer among sailors was published in the International Journal of Environmental Health Research. It presented a 2020 study showing seafarers from five Nordic countries have more than double the risk of developing mesothelioma compared to the general public.
According to a 2017 study published in Archives of Environmental & Occupational Health, shipyard workers with a moderate level of asbestos exposure were nearly four times more likely to die of mesothelioma.
Shipyards Where Asbestos Exposure May Have Occurred
Albina Shipyard
Barbours Cut Docks
Caddell Dry Dock
California Navy Shipyard
Consolidated Steel Shipyards
Curtis Bay Coast Guard Yard
Defoe Shipyard
Duwamish Shipyard
Galveston Docks
GMD Shipyard
Groton Naval Base
Houston Shipyards
Kane Shipbuilding
Kaiser Shipyard
Moore Dry Dock
Naval Weapons Station
New York Shipbuilding Corporation
Orange Shipbuilding
Pensacola Naval Air Station
San Francisco Drydock
Seward Ships Drydock
Sun Shipbuilding
Tacoma Drydock
Washington Navy Yard
Willamette Iron and Steel Works
1 in 500 shipyard workers was an asbestos insulator. The following jobs also put shipyard workers in direct contact with asbestos: shipfitters, machinists, pipefitters, electricians, boilermakers and painters.
Large Numbers of American Workers Exposed
During World War II, approximately 4,500,000 men and women worked in shipyard occupations that could have potentially exposed them to asbestos. In 1943, about one in 500 shipyard workers was employed as an asbestos insulator. Other shipyard jobs that placed employees in direct contact with asbestos included: shipfitters, machinists, pipefitters, electricians, boilermakers and painters.
After World War II, the estimated number of shipyard workers declined from a high of 1,700,000 in 1943 to about 200,000. From 1946 to 1976, the shipyard population remained at this level, slightly fluctuating with economic conditions and changes in emphasis on shipbuilding.
The U.S. Navy and Asbestos Use
The United States Navy used asbestos materials on ships long before World War II. In 1922, the Navy created a specification requiring asbestos to be used in the construction of all new submarines.
Specific types of asbestos were designated for specific uses:
Chrysotile asbestos was used for gaskets, insulation, packing and tape.
Amosite asbestos was used for insulation.
By 1932, 197 million pounds of asbestos was being used annually. That number increased to 633 million pounds in 1937. And in 1939, the American government classified asbestos as a critical material and began stockpiling it. The worldwide demand for the fiber started to outpace the available supply. A significant amount of this supply found its way to shipyards across the United States.
California Shipyards
Home to the Pacific Coast's first dry dock and the third-longest coastline in the United States, it's no surprise that California is a leading state for shipyard asbestos exposure. In fact, California's abundant natural asbestos deposits and countless shipyards contribute to the state's No. 1 rank in the United States for mesothelioma and asbestosis deaths.
Notable California shipyards include:
California Naval Shipyard
Consolidated Steel Shipyard
General Dynamics (NASSCO)
Hunters Point Naval Shipyard
Moore Dry Dock
San Diego Naval Shipyard
San Francisco Drydock
Long Beach Naval Shipyard
New York Shipyards
The New York Naval Shipyard, established by the government in 1801, produced countless historic vessels. Though it was decommissioned in 1966, decades of asbestos exposure was reported at the site's pipe shop, boiler shop, power plant and numerous foundries, shipways and dry docks.
Other New York shipyards known for asbestos exposure include:
Brooklyn Navy Yard
Caddell Dry Dock
GMD Shipyard
New York Shipbuilding Corporation
Washington Shipyards
Located in the northwestern region of Washington, Puget Sound was rife with naval shipbuilding activity during World War II. The Bremerton Naval Shipyard, which covers more than 1,300 acres of the sound, is currently the largest shipyard on the West Coast. Reports on the dangers of asbestos exposure at Bremerton date back to the mid-1940s.
Other Washington shipyards where asbestos exposure likely occurred include:
Duwamish Shipyard
Lockheed Shipyard
Tacoma Drydock
Oregon Shipyards
Oregon shipyards, like the Albina Engine and Machine Works Shipyard, played a crucial role in the World War II ship building effort. Albina also greatly boosted Portland's economy and growth during the early 1900s, but not without consequences. Albina shipyard, as well as Swan Island Shipyard and Astoria Voyage Repair Station, was a known site of occupational asbestos exposure.
The James McCallister Asbestos Lawsuit
The death of James McCallister and subsequent lawsuit is an example of the consequences of dangerous asbestos exposures at Albina Engine and Machine Works. McCallister began his career in 1956 as a shipyard carpenter at three Portland shipyards. Eventually, McCallister succumbed to mesothelioma in 2002, and doctors established exposure to asbestos during his shipbuilding career as the cause. The legal issue was whether Albina Engine had a special responsibility and duty to McCallister (and his widow) by being the last employer in the timeline of his asbestos exposure.
The first hearing reviewed his three former employers and determined Lockheed was responsible for McAllister's exposure to the deadly mineral. The U.S. Department of Labor's Benefit Review Board disagreed and ordered a new hearing. At issue was Albina Engine's responsibility to show it had not exposed McCallister to asbestos.
After two more hearings and a new Labor ruling, a federal court agreed that the "last responsible" employer was Albina Engine and Machine Works and that Albina Engine was responsible for McAllister's death from asbestos exposure. On second remand, the administrative law judge held Albina Engine liable for benefits related to McCallister's death. Albina Engine's argument that an applicable law was misstated in two earlier decisions was rejected. There was more than enough evidence to back the judge's decision that Albina Engine was the last employer to expose McCallister to asbestos. The Board also affirmed the finding that Albina Engine was liable for benefits to McCallister's widow.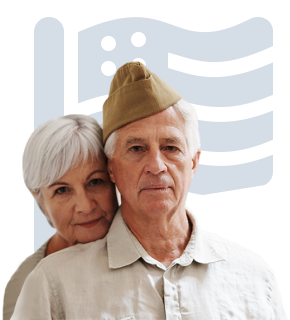 Compensation for Veterans
Our Veterans Department can help you or a loved one file asbestos-related VA claims and access potential benefits.
Multistate Shipyards
Several major shipbuilding companies operated a variety of shipyards throughout the United States. Todd Shipyards Corporation, for example, operated yards in Brooklyn, N.Y.; Galveston, Texas; Houston, Seattle, San Francisco, Los Angeles and New Orleans. Following the February 2011 purchase of Todd by Vigor Industrial, these sites became collectively known as Vigor Shipyards.
Another notable chain of shipyards was run by Kaiser Shipbuilding Company. Kaiser owned seven along the West Coast, including four in California, one in Vancouver, Washington and two in Portland, Oregon.
Top Asbestos Supplier Blames the Navy for Exposure
In July 1983, The Manville Corporation, formerly known as the Johns Manville Corporation, accused the Navy of allowing "gross exposure to asbestos fibers" to take place in its shipyards. Speaking on behalf of the company, lawyer Dennis Markusson claimed that the Navy bought asbestos from Africa and then profited on its sale to Manville Corporation.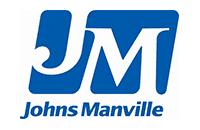 He went on to add that because of emergency wartime regulations, Manville was forced to produce asbestos-containing products for the Navy to be used in the production and repair of its ships during World War II. Markusson stated that Manville was unaware that asbestos levels were being exceeded in shipyards.
At the time of these allegations, Manville was preparing to sue the U.S. Government for approximately $1 million to recover damages paid to settle asbestos lawsuits. Markusson stated that Manville was facing 20,000 lawsuits from people seeking nearly $40 billion in damages.
In support of its contentions that the Navy was at fault, Manville claimed that a classified 1944 health survey conducted at Navy contractor Bath Ironworks indicted that asbestos from pipe coverings was 10 times the recommended safety level. Manville also produced a 1945 Navy and Maritime Commission health survey conducted at the Todd Pacific Shipyards. Results showed that there was non-compliance with recommendations made at a prior time to clean up the asbestos shop and make stronger efforts to protect workers.
Navy Accused of Withholding Knowledge of Asbestos Risk
In 1944, GAF Corporation, then known as the Ruberoid Corporation, was contracted by the Navy to insulate ships with asbestos products. Multiple Ruberoid shipyard workers developed asbestosis, and GAF was held liable for the injuries and deaths related to these workers' exposure.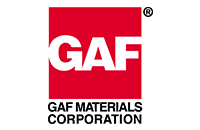 GAF Corporation sued to be released from liability based on the results of several shipyard studies. In a 1943 report from a Seattle yard, it was found that asbestos dust released from cutting operations was collecting on overhead rafters where it was allowed to settle. This dust was not removed very often.
Another report conducted at Defoe Shipbuilding in Michigan indicated high levels of amosite asbestos. The study explained that inhaling the asbestos in sufficient quantities over long periods can lead to asbestosis.
However, the most significant indictment against the Navy came from a memorandum produced during the GAF trial dated March 11, 1941. Commander C.S. Stephenson, Chief of the United States Navy Division of Preventive Medicine, wrote to Admiral McIntire, Surgeon General of the Navy:
None of our foundries would pass the necessary inspection to obtain workman's compensation insurance from any of the insurance organizations. I doubt if any of our foundries would be tolerated if the State industrial health people were to make surveys of them. Repeated recommendations have been made by the medical officers attached to these yards that studies be made on dust concentrations and steps be taken to remedy this condition.

Commander C.S. Stephenson

Chief of the United States Navy Division of Preventive Medicine
Veteran Benefits for Asbestos-Related Conditions
Although evidence suggests that the Navy's negligence led to cases of asbestos exposure, a piece of legislation called the Feres Doctrine prevents veterans from seeking government compensation through the court system. Fortunately, many veterans are eligible for disability compensation and health care benefits provided by the U.S. Department of Veterans Affairs (VA).
Veterans are eligible for government benefits as long as they did not receive a dishonorable discharge. In addition to meeting this requirement, veterans must prove to the VA that their disease is asbestos-related and was caused by exposure during active military service. Proof that asbestos exposure occurred before or after service would make a veteran ineligible. It is often challenging to prove exactly when and where asbestos exposure occurred, but experienced mesothelioma lawyers can help with this process.
Navy Veterans File Suit Against Asbestos Manufacturers
In addition to applying for VA benefits, many Navy veterans and former shipyard workers have turned to mesothelioma lawsuits as a means to recover the costs associated with the diagnosis of an asbestos-related disease. Though the government cannot be held responsible for asbestos exposure, negligent companies and the manufacturers of asbestos-containing products often can.
In 2011, for example, a former Virginia shipfitter was awarded $25 million in a lawsuit against Exxon after he developed mesothelioma. While working at Newport News Shipbuilding and aboard 17 Exxon commercial oil tankers throughout the 1960s and '70s, Bert Minton was exposed to dangerous levels of asbestos. He claimed that Exxon knew of the mineral's health risks, but failed to adequately warn or protect shipyard workers and crew members. Exxon's neglect resulted in one of the largest jury verdicts given in Virginia.
Similarly, the family of a career naval machinist who died of mesothelioma in 2006 was awarded $5.2 million after it was determined that Foster Wheeler Corp., a New Jersey engineering and construction firm, did not disclose asbestos risks. Richard Walmach spent most of his 37-year career at the Puget Sound Naval Shipyard in Washington. Here, Walmach was required to remove asbestos insulation from boilers made by Foster Wheeler, who also supplied the Navy with steam generators and other power equipment.
---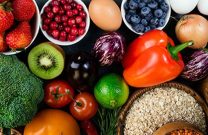 Get Free Recipes for Mesothelioma Patients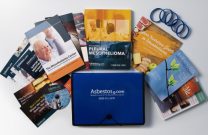 Read Top Mesothelioma Guide for Free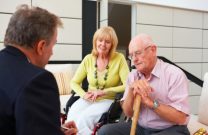 Get the Compensation You Deserve
---
Tell us what you think
Did this article help you?
How did this article help you?
What about this article isn't helpful for you?
Did this article help you?
Thank you for your feedback. Would you like to speak with a Patient Advocate?
---