In October 1943, the shipyard was recommissioned as a naval repair base. From that time until the end of the war, the shipyard was responsible for converting, overhauling, maintaining and repairing more than 5,117 ships including cruisers, destroyers and submarines. After World War II, the shipyard continued to provide repair and dry-docking to ships of the active fleet.
The San Diego Shipyard also provided training for enlisted personnel to operate the graving dock, the floating dry docks, boiler and power plants, and fabrication shops on the base. These service men experienced occupational exposure to asbestos in addition to other contaminants such as PCBs, dioxins, Volatile Organic Compounds (VOCs), and Semivolatile Organic Compounds (SVOCs) from the storage and disposal of products used in routine activities.
A Navy Investigation Uncovers Suspected Asbestos Contamination
According to Navy documentation dated May 10, 2006, a number of locations in the shipyard were contaminated with asbestos. The Salvage Yard contained demolition debris froma repairs made on the vessels that came into the yard for maintenance. It also contained PCB transformers, mercury, old batteries and solvents.
Site 10, another location where asbestos was found, was a material storage area in use from 1939 to the mid-1950s. In addition, Building 321 on Site 10 was constructed for metal finishing, and solvents and corrosives may have been used to clean metal materials.
Dry dock and ship repair wastes were temporarily stored in the Naval Station Steadfast Waste Storage Area without placing them in a secondary container. This storage area was 20 feet away from a storm drain where water could have become contaminated with asbestos fibers.
Naval Supply Center Building 3302 Temporary Storage Area was designated as a short-term storage facility for vehicle maintenance materials, many of which contained asbestos. This facility was also used for food storage.
Learn More About Asbestos Exposure in Shipyards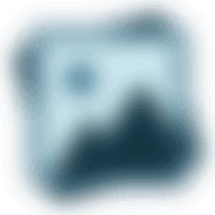 Get a Free Mesothelioma Guide
Free information, books, wristbands and more for patients and caregivers.
Get Your Free Guide
Cleaning Up Contaminated Sites
A September 2009 report noted that 19 Installation Restoration Program (IRP) sites containing various kinds of contamination were identified since 1986, when the Navy first starting investigating conditions at the San Diego Navy Yard. Seven of these sites have been cleaned up, or placed under the jurisdiction of another regulatory program, which handled the kind of cleanup needed to restore the location.
IRP Site 6, Murphy Canyon Naval Housing, was completed in July 2009 when the Navy implemented land use controls to protect individuals from the health risks associated with the possible presence of contaminants resulting from the location's former use as a military range.
The other 11 sites remain open and in various stages of the cleanup process outlined under the Comprehensive Environmental Response, Compensation, and Liability Act (CERCLA).
Last Modified October 3, 2018
4 Cited Article Sources
How did this article help you?
What about this article isn't helpful for you?
Did this article help you?
Thank you for your feedback.
Would you like to speak with a Patient Advocate?