The Navy's Pearl Harbor Complex, shipyard included, is a Superfund cleanup site for the U.S. Environmental Protection Agency (EPA). Superfund is an EPA program geared towards the identification, investigation and cleaning up of uncontrolled or abandoned hazardous waste sites throughout the United States. U.S. Senator of Hawaii Daniel Akaka, in a speech delivered on August 20, 1990 before the Committee on Governmental Affairs, said that the Department of Defense (DOD) accounted for half of all hazardous wastes in Hawaii, asbestos included. Akaka cited Schofield Army Barracks and the Navy's Pearl Harbor Complex as areas of concern.
The shipyard employs more than 1,400 general service employees, including over 500 mechanical, civil, electrical, structural and nuclear engineers. It also employs more than 2,600 wage grade personnel, including over 500 apprentices from different line of works. Asbestos remediation is still underway at Pearl Harbor, so current employees should be aware of the risks to avoid exposure. Those previously exposed can fill out the form on this page to receive more information about asbestos exposure and mesothelioma cancer.
Learn More About Asbestos Exposure in Shipyards
Navy Asbestos Medical Surveillance Program
After the 1960s, mesothelioma deaths began rising steadily around the globe. In nine areas in the United States (San Francisco, Connecticut, Detroit, Hawaii, Iowa, New Mexico, Seattle, Utah and Atlanta), the incident rate of mesothelioma was up from 0.63 percent per 100,000 people in 1975 to 0.93 percent in 1985. In the 1970s, the EPA began restricting the use of asbestos after conclusive evidence on its relationship with asbestosis, lung cancer and mesothelioma cancer were established. In the late 1970s, the U.S. Navy began the Navy Asbestos Medical Surveillance Program (AMSP) as part of a comprehensive program that included reducing work exposure to asbestos and periodic health assessment of exposed workers.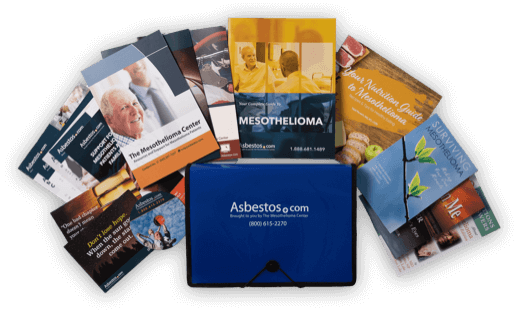 Get a Free Mesothelioma Guide
Free information, books, wristbands and more for patients and caregivers.
Get Your Free Guide
Current Condition
The shipyard is located within the Pearl Harbor Naval Station complex, two miles southeast of the Honolulu International Airport on the island of Oahu, Hawaii. The yard sits on 112 acres and contains 114 buildings and four dry docks that provide full-service maintenance and technical support to the U.S. Navy in the greater Pacific.
The Pearl Harbor Naval Shipyard continues its facilities modernization plan to create a safe and secure working environment for shipyard workers. On the other hand, EPA's Remedial Investigation/ Feasibility Study (RI/FS) for hazardous waste contamination in the harbor is still in progress. In July 2011, the U.S. Navy started the construction of a $15.8 million production services support facility near Dry Dock 1. The U.S. Navy has been renovating and rebuilding new structures constructed during World War II. The Navy has torn down 257 buildings in the past two decades and plans to demolish 121 more in the shipyard and throughout the entire complex.
In 2010, the Pacific Aviation Museum Pearl Harbor and the U.S. Navy signed a deal for the renovation of Ford Isle tower that could cost $10 million. Ken DeHoff, executive director of the museum, said asbestos was present in the ceiling and floor tiles of the facility. DeHoff said the removal of the asbestos either through a water blasting or sandblasting process should be done first before work on a water tower with lead paint is started, indicating the importance of addressing asbestos contamination at Pearl Harbor.
Other structures in the shipyard contaminated with asbestos include:
Building 1C: A three-story wooden office building built in 1942.
The 171-stall lot and bus turnaround near USS Bowfin Submarine Museum and Park: During construction, contractors found a buried Hawaiian Electric juncture contained in a six-by-eight-foot concrete box, some loose fill that created a miniature sinkhole over some water and sewer pipes and an old, broken-up asbestos sewer piping. Denise Emsley, a spokeswoman for Naval Facilities Engineering Command Hawaii, said three or four truckloads of asbestos pipe and surrounding dirt were removed from the parking lot's ground.
The home of former Pacific Fleet Admiral Archie Clemins in Makalapa Crater: Also called Quarters 37, this structure was built in 1941. The existence of hazardous materials in the facility, which included canex, asbestos and lead, became the rallying point for its renovation in 1997 and 1999.
6 Cited Article Sources
The sources on all content featured in The Mesothelioma Center at Asbestos.com include medical and scientific studies, peer-reviewed studies and other research documents from reputable organizations.
A Centennial of Strength, Spirit, and Technology: Pearl Harbor Naval Shipyard. Honolulu: Hawaii Pacific University, 2008. Pgs. 5-8.
Cole, William. Pearl Harbor becomes preservation battleground, Honolulu Advertiser. 2001, September 9. Available from Retrieved from: http://the.honoluluadvertiser.com/article/2001/Sep/09/ln/ln01a.html
"Federal funds to fix famed Ford Isle tower."2010, October 19. Available from Retrieved from: http://www.staradvertiser.com/news/20101018_Federal_funds_to_fix_famed_Ford_Isle_tower.html?mobile=true
"Arizona Memorial has brand-new parking lot." 2011, May 22. Available from: Retrieved from: http://www.staradvertiser.com/news/20110522__Arizona_Memorial_has_brandnew_parking_lot.html
Federal Hazardous Waste Site in the State of Hawaii: Compliance, Cleanup and Waste Management. Washington DC: U.S. Government Printing Office, August 1990. Ppgs. 1-2.
Howlader, N., Noone, AM, Krapcho, M., Neyman., N, Aminou., R, Waldron, W., Altekruse, SF, Kosary, CL, Ruhl, J., Tatalovich, Z., Cho, H., Mariotto, A., Eisner, MP, Lewis, DR, Chen, HS, Feuer, EJ, Cronin, KA, Edwards, BK (eds). SEER Cancer Statistics Review, 1975-2008. Bethesda: National Cancer Institute, November 2010.
How did this article help you?
What about this article isn't helpful for you?
Did this article help you?
Thank you for your feedback.
Would you like to speak with a Patient Advocate?
Last Modified October 3, 2018