Like many shipyards involved in the war effort, ADDSCO relied heavily on asbestos products to construct vessels. However, an Industrial Health Survey conducted in early 1944 made no mention of asbestos hazards at the yard, even though these reports were designed to see if the facilities working on U.S. Maritime Commission contracts were meeting the minimum standards for safety and health established by the agency.
The truth about ADDSCO's failure to protect its workers from these hazards came to light many years later when the company used a $1 million pension reversion to pay fines for exposing its employees to asbestos and other toxic substances. A number of former Alabama Dry Dock employees filed a class-action lawsuit against the company.
According to a 2017 report published in Archives of Environmental & Occupational Health, shipyard workers exposed to a moderate amount of asbestos are nearly four times more likely to die of mesothelioma.
History of Alabama Dry Dock and Shipbuilding
In 1941, four shipbuilding berths were constructed at the facility with $19 million from the U.S. Maritime Commission. These were ultimately increased to 12 in the third wave of shipbuilding expansion so that T2 tankers could be built there. At the yard's peak during World War II, the workforce at ADDSCO numbered more than 30,000. The shipyard was responsible for the construction of 20 Liberty-class transport ships and 102 oil tankers and also refitted 2,800 commercial ships.
Once the war ended, Alabama Dry Dock and Shipbuilding was used primarily for repairs. It was split into two divisions following a corporate reorganization in 1980. New construction work was handled by Alabama Maritime Corporation, while ship repair was done under the ADDSCO name.
Atlantic Marine Holdings bought the Company in 1989 and the new construction division was renamed Alabama Shipyard, and the repair division became Atlantic Marine Mobile. It was sold in 2006 to JFL Partners, Inc., and again in 2010 to BAE Systems.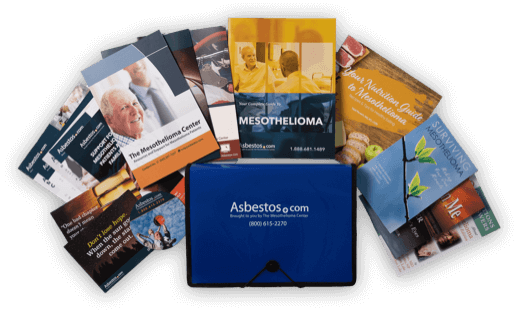 Get a Free Mesothelioma Guide
Free information, books, wristbands and more for patients and caregivers.
Get Your Free Guide
Asbestos Litigation
In May 1984, a number of past and present employees of ADDSCO filed a lawsuit against the shipyard, alleging that they suffered from a number of lung diseases as a result of their occupationally-related asbestos exposure. A majority of these workers were employed at the yard between 20 and 40 years, and the occupations represented in the class action spanned a variety of trades involved in the construction and repair of ships. They included insulators, pipe-fitters, welders, boilermakers, machinists, foremen and general laborers.
The workers had thing in common: All or part of their jobs involved tearing out and replacing asbestos insulation or working in a location where these tear-outs occurred. This resulted in a high level of exposure to asbestos dust, which caused them to inhale significant enough amounts of it.
The employees and ex-employees sued for compensation from a number of manufacturers and distributors of asbestos products because they alleged that these manufacturers and suppliers knew how dangerous their products were. In addition, the workers also claimed that the companies failed to warn them or ADDSCO of the hazards of asbestos exposure, or advise them about safety measures that could have been used to minimize those hazards. It was these acts that directly caused their illnesses.
The lawsuit was eventually dismissed after a magistrate ruled that the case was covered under Alabama law and not maritime law. The U.S Eleventh Circuit Court of Appeals affirmed the district court ruling, ending the chance for former workers or their families to receive any financial benefits from their asbestos-related claims. There are no indications of other asbestos-related lawsuits brought against Alabama Drydock and Shipbuilding.
4 Cited Article Sources
The sources on all content featured in The Mesothelioma Center at Asbestos.com include medical and scientific studies, peer-reviewed studies and other research documents from reputable organizations.
How did this article help you?
What about this article isn't helpful for you?
Did this article help you?
Thank you for your feedback.
Would you like to speak with a Patient Advocate?
Last Modified April 11, 2019