Like many other shipbuilding yards of its era, Newport News used hundreds of asbestos-containing products to build ships. Insulation was a key component of all the Navy ships, and the insulation from Johns-Manville Corp. contained hazardous asbestos. Another key Newport News supplier was C.E. Thurston & Sons, Inc., which maintained, repaired and removed the asbestos-containing insulation produced by other manufacturers. The handling of these products exposed unknowing workers to asbestos.
Exposure to Asbestos
It was not unusual for someone who worked at the Newport News Shipyard for an extended period to be subjected to continued asbestos exposure. Examples of exposure come from lawsuits brought by Callis Carmines and Bert Minton. Carmines, a former Yard employee, sued the Newport News Shipbuilding and Dry Dock Company. A former shipfitter at the Yard, Minton successfully sued the Yard for compensation for his asbestos exposure.
Although the company previously had tremendous civilian shipbuilding business, the demand for military vessels was so great during World War II that New York Ship converted its entire facilities to focus on the production of naval sea-vessels. At that time, more than 30,000 men and women were employed by New York Shipbuilding. These workers supported the construction of the 70 ships built by New York Ship that saw active service in World War II.
Callis Carmines
Callis Carmines worked as a mechanic and electrical supervisor at Newport News Shipbuilding and Dry Dock Company from 1936 until his retirement in 1981. Carmines alleged that from 1936 to 1968 he performed work related to ship repair or construction and at the daily work exposed him to large quantities of asbestos. According to his claim, he sometimes worked in locations "where asbestos filled the air so thickly as to form a white cloud of dust."
It was also common for him to take a nap in a pile of asbestos during his lunch break. In 1990, he was diagnosed as having pulmonary asbestosis. The U.S. Department of Labor argued successfully upon appeal of Carmines' workers' compensation benefits that his health was affected by a pre-existing condition of pleurisy.
Bert Minton
In March 2011, Bert Minton, a former shipfitter and repair supervisor at Newport News Shipbuilding in the 1960s and 1970s, was awarded $25 million in his lawsuit against Exxon for asbestos-related health issues. He worked on 17 of the Exxon's commercial oil tankers during his employment, causing him to inhale billions of asbestos fibers.
Minton alleged that Exxon was aware of the dangers of asbestos exposure, and even developed guidelines to protect its own workers at refineries as early as 1937, but Exxon did not warn shipyard workers or crewmembers.
Exxon responded with the claim that its ships were among a large number of vessels on which Minton worked; and that there was no way Minton could prove that his asbestos exposure resulted from working on its oil tankers. Exxon added that that the Yard was responsible for worker safety.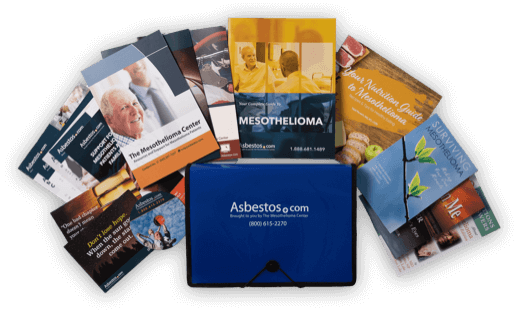 Get a Free Mesothelioma Guide
Free information, books, wristbands and more for patients and caregivers.
Get Your Free Guide
History of Newport News Shipyard
Newport News Shipyard was created in 1886 by Collis P. Huntington as the Chesapeake Dry Dock & Construction Company. It was later renamed Newport News Shipbuilding. Its long history as a privately held shipbuilding yard ended in 1968 when it was acquired by Tenneco, which spun off the yard an independent company in 1996.
In 2001, Northrop Grumman bought the Yard, and in January 2008 it was integrated into Northrop Grumman Ship Systems along with Ingalls and Avondale shipyards. In March 2011, Northrop Grumman used Newport News and Ingalls to create Huntington Ingalls Industries. Each Yard was then permitted to do business under its own name.
In March 2011, Northrop Grumman used Newport News and Ingalls to create Huntington Ingalls Industries. Each Yard was then permitted to do business under its own name.
2 Cited Article Sources
The sources on all content featured in The Mesothelioma Center at Asbestos.com include medical and scientific studies, peer-reviewed studies and other research documents from reputable organizations.
How did this article help you?
What about this article isn't helpful for you?
Did this article help you?
Thank you for your feedback.
Would you like to speak with a Patient Advocate?
Last Modified May 20, 2020