Benefits for Marines Exposed to Asbestos
Marine Corps veterans who develop cancer because of military asbestos exposure are entitled to the maximum level of monthly disability compensation for their family size. Surviving spouses of veterans who die from service-connected cancer can file for dependency and indemnity compensation.
The VA health care system provides free cancer treatment to veterans with service-connected cancer.
To receive these benefits, you must file a VA claim with the required medical records and a written asbestos exposure summary.
Because asbestos-related diseases take decades to develop, filing for VA benefits over asbestos exposure can be complicated. It is best to work with an accredited VA claims agent who is familiar with asbestos-related diseases.
Veterans benefits alone may not cover all the expenses of asbestos-related cancer, such as lost income and caregiving costs. You may be able to recover these costs by suing the private companies that supplied asbestos products to the military.
An experienced mesothelioma lawyer can advise you about the possibility of filing a lawsuit for compensation.
Learn how to choose a qualified mesothelioma lawyer
Marines and Mesothelioma
Mesothelioma is a rare and aggressive cancer caused by inhaling asbestos dust. Many Marine Corps veterans have developed mesothelioma because of asbestos exposure that happened during their service.
Actor Steve McQueen's asbestos exposure began during his time in the Marine Corps, when he was tasked with stripping asbestos off pipes in a ship's engine room. McQueen was diagnosed with mesothelioma in 1979 and died less than a year later at age 50.
David Cutts served in the Marine Corps during the Vietnam War. In 2005, he was diagnosed with mesothelioma and opted for aggressive treatment that included surgery, chemotherapy and radiation. His mesothelioma remained in control for years beyond the average survival rate.
John Johnson also served in Vietnam, and 40 years later he was diagnosed with mesothelioma. Johnson was initially misdiagnosed, and by the time he received care from a mesothelioma specialist, it was too late for the therapies to work effectively. He died of mesothelioma in 2012.
Expert mesothelioma care is available at the VA treatment centers in Boston, Los Angeles, Miami and Houston. Even if a veteran's cancer is not service connected, they may still be eligible for low-cost treatment through the VA system, and the VA can help veterans travel for treatment.
In 2017, the Department of Defense awarded a three-year grant to a team led by Dr. Raphael Bueno, a top mesothelioma expert. The project's purpose is to study the genetics of tumors caused by active-duty asbestos exposure and try to develop new targeted treatments for veterans with mesothelioma.
Read FAQs about VA benefits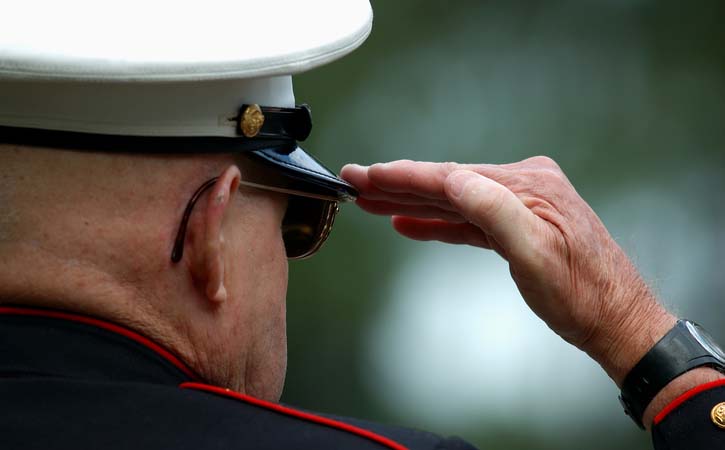 Asbestos Risks for Marines in Ships and Shipyards
Throughout the 20th century, every branch of the military valued asbestos products for their affordability and resistance to heat and chemical damage. Any veteran who spent time aboard ships or in shipyards was especially at risk of asbestos exposure.
From World War II through the Vietnam War, Marines were transported on Navy ships where the use of asbestos was widespread. The poor ventilation aboard ships meant sailors and Marines were often exposed to asbestos dust on a daily basis.
Asbestos products were used in the dining and sleeping quarters, engine and boiler rooms and around pipes as insulation. Asbestos was also used in cables, gaskets and valves throughout ships.
Asbestos fireproofing and insulation were typically applied in shipyards, creating some of the worst conditions for asbestos exposure. An alarming number of asbestos-containing materials were used to ensure each vessel was as fire-retardant as possible.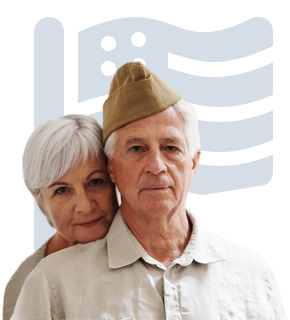 Exposed to Asbestos in the Military?
Learn how to access benefits available to veterans affected by an asbestos-related illness.
Get Help Now
Asbestos Exposure on Marine Corps Bases
On land, asbestos was a part of everyday life for Marines. Virtually every military installation was built with many construction products that contained asbestos, including pipe and boiler insulation, floor tiles and roofing materials.
One of the most common places Marines were exposed to asbestos was in sleeping quarters. Asbestos could be found in pipe insulation above beds and even in bedding. Small disturbances released asbestos fibers into the air, which often accumulated as a fine dust on Marines' beds.
Military vehicles were also made with asbestos-containing products such as brakes, gaskets and engine parts. Asbestos fibers easily became airborne when the parts were worked on and repaired.
The dangers of asbestos became indisputable by the mid-1970s. The military banned the toxic mineral's use in new construction, but asbestos-contaminated bases, ships and support vehicles remained in service for many more years.
Much of the contamination remains today. In May 2020, the U.S. Defense Department's Inspector General reported on 38,000 military housing units containing hazardous substances such as asbestos or lead.
The U.S. Environmental Protection Agency declared Marine Corps Air Station Yuma a Superfund site in 1990 because the use of asbestos around the base had led to soil contamination. All the asbestos-contaminated soil was removed by 2001, and cleanup at the Yuma station continued with a focus on groundwater contamination.
Asbestos contamination has also been documented at Marine Corps bases such as:
Marine Corps Air Station El Toro
Marine Corps Base Camp Lejeune
Marine Corps Base Camp Pendleton
Marine Corps Logistics Base Barstow
7 Cited Article Sources
The sources on all content featured in The Mesothelioma Center at Asbestos.com include medical and scientific studies, peer-reviewed studies and other research documents from reputable organizations.
Military.com. (2020, May 5). Lead Paint, Asbestos Mitigation Plans Fall Short in Military Family Housing, IG Finds.
Retrieved from: https://www.military.com/daily-news/2020/05/05/lead-paint-asbestos-mitigation-plans-fall-short-military-family-housing-ig-finds.html
Brigham and Women's Hospital Department of Surgery. (2017, September 7). Raphael Bueno, MD, Earns NCI and DoD Grants for Mesothelioma Research.
Retrieved from: https://bwhsurgerynews.partners.org/raphael-bueno-md-earns-nci-and-dod-grants-for-mesothelioma-research/
U.S. Department of Veterans Affairs. (2017, December 27). Asbestos.
Retrieved from: https://www.publichealth.va.gov/exposures/asbestos/index.asp
Salem News. (2012, April 17). MCAS El Toro: Modern day ghost town.
Retrieved from: http://www.salem-news.com/articles/april172012/marine-ghost-town-tk.php
Miltary.com. (2011, January 5). Many Vets at Risk for Mesothelioma.
Retrieved from: http://militaryadvantage.military.com/2011/01/many-vets-at-risk-for-mesothelioma/#ixzz1USHlM8bb
Bartrip, Peter. (2006). Beyond the Factory Gates: Asbestos and Health in Twentieth Century America. New York: Continuum.

U.S. EPA. (n.d.). Yuma Marine Corps Air Station. Retrieved from: https://cumulis.epa.gov/supercpad/cursites/csitinfo.cfm?id=0900885
How did this article help you?
What about this article isn't helpful for you?
Did this article help you?
Thank you for your feedback.
Would you like to speak with a Patient Advocate?
Last Modified August 10, 2020