Plumbers
Fact Checked
Our fact-checking process begins with a thorough review of all sources to ensure they are high quality. Then we cross-check the facts with original medical or scientific reports published by those sources, or we validate the facts with reputable news organizations, medical and scientific experts and other health experts. Each page includes all sources for full transparency.
Scientifically Reviewed
An occupational scientist or another expert who specializes in occupational hazards reviewed the content on this page to ensure it meets current scientific standards and accuracy.
This Page was Scientifically Reviewed By
According to the U.S. Bureau of Labor Statistics, plumbers share the same occupational responsibilities as pipefitters and steamfitters. They are responsible for installing and repairing pipes that carry water, steam, air or other liquids or gases to and in businesses, homes and factories. Workers often must lift heavy materials, climb ladders and work in tight spaces.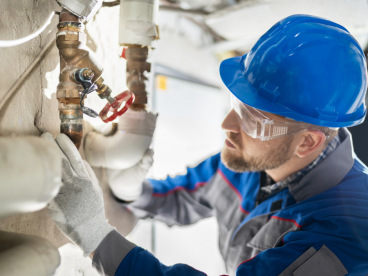 Page Topics
Quick Facts
Plumbers work as part of a construction team and work closely with pipefitters and steamfitters on large-scale jobs and industrial projects. They may install plumbing systems in new construction or they may be called out to fix a problem with an existing system.
However, plumbers may also work on projects by themselves. They respond to homeowner calls and businesses about leaks or blockage that affects the plumbing in the building and calls about the installation of large appliances such as laundry machines, dishwashers and garbage disposal systems.
Since 1963, more than 28 billion feet – or about 5.3 million miles – of copper plumbing tube was installed in U.S. buildings. That's equivalent to a coil wrapping around the Earth more than 200 times. The current installation rate now exceeds a billion feet per year.
The amount of plumbing work needed in the United States put plumbers at risk of toxic asbestos exposure because of a number of asbestos-containing products they use and repair. Most of these parts and products were manufactured between the 1940s and 1970s.
In 2018, an International Journal of Epidemiology study highlighted former plumbers as one of the highest-risk groups for asbestos-related diseases. Plumbers are almost 16 times more likely to develop mesothelioma than the general population, according to data gathered by British researchers.
Plumbing Products and Locations
Plumbers are exposed to different asbestos products such as:
Thermal Insulation: Much of what plumbers work on, such as pipes, boilers, ducts and tanks, which were manufactured between the 1940s and 1970s, were likely made with asbestos insulation.
Repairing Materials: Plumbers use a variety of tools to perform their job successfully, but many of these products that were made before the 1980s contain asbestos, including joint compounds, cement, pipe block, valves, gaskets, pipe coating and welding rods.
Occupational Exposure for Plumbers
As plumbers cut, saw and sand asbestos paper, drill asbestos-containing products to fit certain dimensions, saw and join pipes or sand down block insulation, asbestos fibers are released into the air. Once these fibers are inhaled, some can remain in a human body for its lifetime. The accumulation of fibers can cause inflammation and scarring that may lead to the development of mesothelioma cancer and other asbestos-related illnesses.
Asbestos was commonly used in insulation of pipes, boilers, ducts and tanks for its fire and heat resistant properties. Pipes are among the most common product that plumbers come into contact with. They cut, saw and drill pipes to specific lengths and sizes to fit certain dimensions of an area in a house or building, which disturbs asbestos fibers used in the products' insulation and releases them into the air where they can be inhaled.
Plumbers, pipefitters and steamfitters also face asbestos risks by handling pumps, valves and gaskets that contain asbestos. Pumps and valves are installed to pressurize and circulate water and other fluids, while gaskets are used inside of these pumps and valves to prevent leaks. Over time, these components can wear out and may need to be replaced. When plumbers remove or replace these asbestos-containing products, the fibers are frequently released into the air where they can be easily inhaled by workers.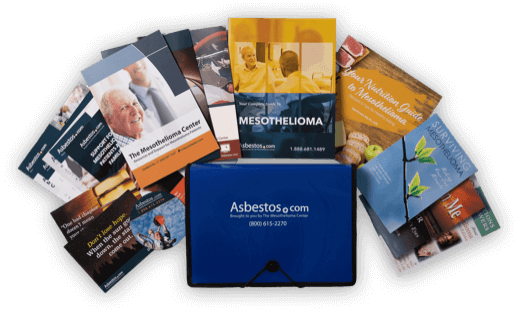 Learn About Your Legal Rights in Your Mesothelioma Guide
Also learn how to choose an attorney and how to qualify for compensation. Your free guide will be shipped overnight.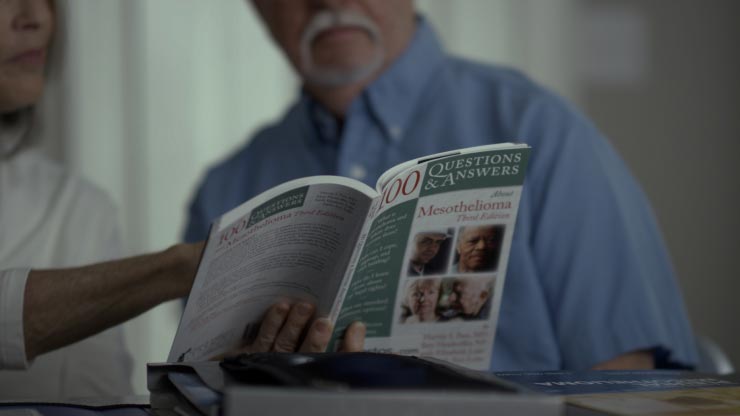 Scientific Studies Involving Plumbers
In a study published in 2007 in The Annals of Occupational Hygiene, epidemiological data suggests a significant risk of asbestos exposure to maintenance workers, including plumbers, who through their work may disturb asbestos-containing materials. It also found that plumbers working in areas which had supposedly been stripped of asbestos just prior to their starting work suggested that poor removal, clean-up and clearance practice presents a significant risk of asbestos exposure to plumbers.
The asbestos exposure of industrial plumbers was measured using personal passive samplers developed at the Health and Safety Laboratory. The results of the TEM (transmission electron microscopy) analysis of the passive samplers showed 62 percent of workers were exposed to a significant amount of asbestos fibers in Round 1, and 58 percent were exposed in Round 2. The estimated lifetime risk of death from asbestos-related cancer for an exposure from age 20 for 40 years would be 68 per 100,000.
In another study of 7,121 members and retirees of the United Association of Plumbers and Pipefitters in California, 16 were found to have died from mesothelioma between 1960 and 1979.
In a preliminary case-control study, welders, auto mechanics and plumbers had an increased rate of asbestos-related lung cancer. A cross-sectional study found plumbers and pipefitters who were exposed to asbestos had an excess of radiographic abnormalities.
In a survey to determine whether there were previously unrecognized sources of asbestos exposure in British Columbia, incident mesothelioma cases and population-based controls were interviewed about their occupational histories and asbestos exposures. Plumbers and pipefitters were among the occupations that were at an elevated risk of asbestos exposure.
Asbestos Exposure Lawsuits Involving Plumbers
Jurors awarded former Union Carbide employee Larry Stewart $2.2 million in economic damages, $500,000 in non-economic damages and $6 million in punitive damages, and awarded his wife $500,000 in non-economic damages after finding Union Carbide exposed him to asbestos during his career as a plumber.
Stewart worked as a plumber from 1968 until he was diagnosed with mesothelioma in 2007. He worked on large projects and was apparently exposed to asbestos contained in joint compound used by drywallers, who put up walls as soon as the plumbers finished their work. Stewart claimed that sanding by drywallers created dust that would fill several rooms at a time and he didn't think it was harmful because he never received any warning.
Roger Mauro and his wife won a Mauro $7,500 in compensation for damages for emotional distress related to his fear of developing cancer. Mauro worked at Ancora State Psychiatric Hospital as a repairman and a plumber-steamfitter, and from 1964 until the mid-to-late 1970s, he was exposed to pipe covering, asbestos cement and other asbestos-containing materials. He also was exposed to asbestos when he removed old insulation material and installed new insulation.
Mauro did not have mesothelioma or another asbestos-related disease when the case went to trial – hence his low compensation – but he was informed by a doctor that he had bilateral thickening of both chest walls and calcification of the diaphragm.
Manufacturers Who Made Products Used by Plumbers
Celotex Corp., GAF Corp., Union Carbide, Johns Manville, Pacor Inc., Owens-Illinois Co., Garlock, Inc., Kentile Floors, Certainteed Products Corp., Fibreboard Corp/Owens-Corning Fiberglas Corp., Pittsburgh Corning Corp., Eagle-Picher Industries, Inc., Keene Corp. and Kaiser Gypsum Co. have been involved in asbestos litigation for exposing plumbers.
John Crane and The Flintkote Company also manufactured asbestos products used by plumbers.
---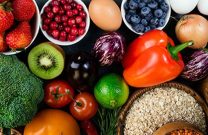 Get Free Recipes for Mesothelioma Patients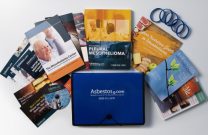 Read the Top Mesothelioma Guide for Free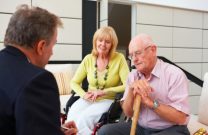 Get the Compensation You Deserve
---
Tell us what you think
Did this article help you?
How did this article help you?
What about this article isn't helpful for you?
Did this article help you?
Thank you for your feedback. Would you like to speak with a Patient Advocate?
---