Resources for Mesothelioma Patients & Their Families
Over the past decade, thousands of mesothelioma patients and their families have benefited from The Mesothelioma Center at Asbestos.com, the nation's most trusted mesothelioma resource. Access our services to get the information and support you need.
Watch: Learn more about our free services.
What Type of Resources Do You Need?
Most people who contact The Mesothelioma Center are looking for mesothelioma information, treatment or financial compensation. Choose a topic to see the unique services that we offer.
Free Informational Resources
Our free guides and books are written by experts and those who have firsthand experience fighting mesothelioma. Access these free informational materials to learn more about this rare disease.
Mesothelioma Guide
Our free mesothelioma guide answers many of the questions patients and caregivers ask.
Nutrition Guide
Our free mesothelioma nutrition guide contains personalized tips and easy recipes to improve your quality of life.
Additional Free Resources to Help You
Mesothelioma Books
Choose up to four free books about mesothelioma.
Caregiver Brochure
Our digital brochure addresses the needs of caregivers of mesothelioma patients.
Lung Cancer Book
Learn about other types of lung cancer in your free book.
Talk to a Patient Advocate
We're here to help anyone affected by mesothelioma or other asbestos-related illnesses.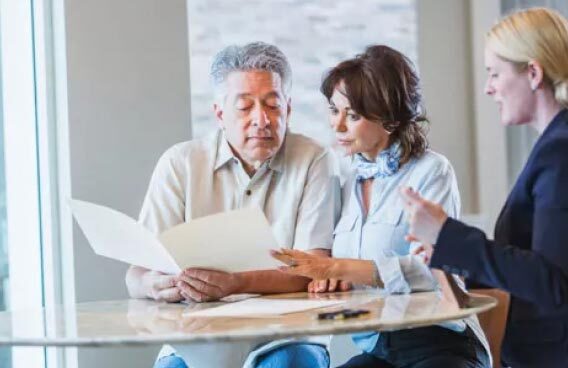 Treatment Options
The best chance to improve prognosis is to access the right kind of mesothelioma treatment shortly after your diagnosis. We'll help you find the best treatment program near you.
Doctor Match Program
Get help finding a top mesothelioma specialist who can create a treatment plan for your unique diagnosis.
Mesothelioma Clinical Trials
Learn how to find the active mesothelioma clinical trials near you and gain access to the latest experimental treatments.
Other Commonly Requested Services
Mesothelioma Treatment Webinar
Learn about easing mesothelioma treatment side effects.
Free Medical Care
Learn about clinical trials, grants and other free medical programs for mesothelioma patients.
Social Security Benefits
Get help maximizing Social Security benefits for mesothelioma patients.
Financial Compensation
People who were wrongfully exposed to asbestos deserve compensation for lost wages, treatment costs and other expenses. Our free programs help patients and families get the compensation they deserve.
Find An Attorney
Connect with a top mesothelioma attorney who has a history of getting large verdicts for mesothelioma patients and their families.
Financial Assistance Options
Access financial assistance, such as mesothelioma trust funds or grants, to pay for treatment and other expenses.
VA Claims Assistance
Our Veterans Department will help you claim your VA benefits for mesothelioma or appeal a denied claim.
Mesothelioma Support & Awareness
Help for people affected by mesothelioma can be difficult to find because it's a rare disease. Our exclusive resources provide the support patients and families need.
Patient Advocates
Our Patient Advocates listen to the needs of mesothelioma patients and their caregivers and find them help — for free.
Awareness Wristbands
Request your free wristbands to raise awareness about mesothelioma.
More Support Resources
Mesothelioma Support Group
Our exclusive mesothelioma support group is for patients, families, caregivers and friends.
Mesothelioma Newsletter
Get the latest mesothelioma news and treatment updates in our newsletter.
Mesothelioma Webinars
We provide free webinars to help patients and families facing a mesothelioma diagnosis.