Asbestos in Nevada
Fact Checked
Our fact-checking process begins with a thorough review of all sources to ensure they are high quality. Then we cross-check the facts with original medical or scientific reports published by those sources, or we validate the facts with reputable news organizations, medical and scientific experts and other health experts. Each page includes all sources for full transparency.
Scientifically Reviewed
An occupational scientist or another expert who specializes in occupational hazards reviewed the content on this page to ensure it meets current scientific standards and accuracy.
This Page was Scientifically Reviewed By
Nevada has no naturally occurring deposits of asbestos, but residents were at risk of exposure working occupations involving construction, manufacturing and industrial work. Residents and workers have also been exposed to asbestos in the state's casinos.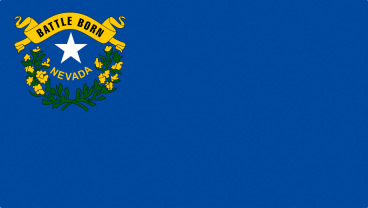 Page Topics
Written By: Matt Mauney,
Last modified: August 19, 2021
Quick Facts
About Nevada
The desert state of Nevada has a longstanding history of mining and tourism. Until 2013, it was believed that asbestos did not occur naturally in Nevada. A geological study of the soil and rocks revealed several different types of asbestos, and researchers believe this asbestos is to blame for the state's rise in mesothelioma cases among women and younger people.
Several industries exposed workers to the toxic mineral at job sites, increasing their chance of developing an asbestos-related disease.
Many of the state's dominant industrial companies produced electric machinery and used asbestos-containing materials to insulate the equipment. Asbestos is also widely used in construction, a leading Nevada industry that accounted for more than 11.6 percent of the state's economy in the 1990s.
The mining and refining of natural resources is another leading industry with ties to asbestos exposure. Over the past few decades, several Nevada refineries received shipments of asbestos-contaminated vermiculite ore from a mine in Libby, Montana. It is likely that any workers who handled, processed or shipped vermiculite from Libby were exposed to airborne asbestos fibers.
According to data from the Centers of Disease Control (CDC), Nevada ranks 36th in the nation for deaths from mesothelioma and asbestosis, with the highest incidences of asbestos-related disease occurring in the cities of Reno, Las Vegas and Henderson.
Occupations and Job Sites at Risk
While Nevada has no history of mining asbestos, large amounts of the material were shipped in from other states. A primary supplier was the W.R. Grace Mine in Libby, Montana, a site that received national attention for failing to warn the public of known asbestos contamination and the associated health risks.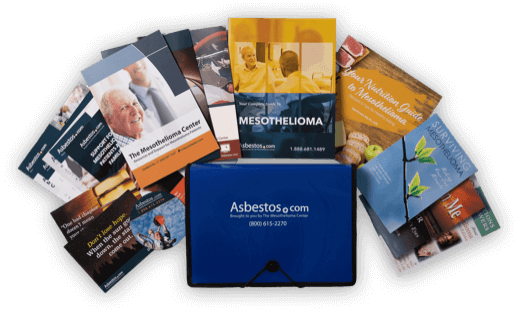 Free Mesothelioma Guide
Our latest guide for patients and loved ones is shipped overnight and includes treatment information, legal resources, mesothelioma books and support wristbands.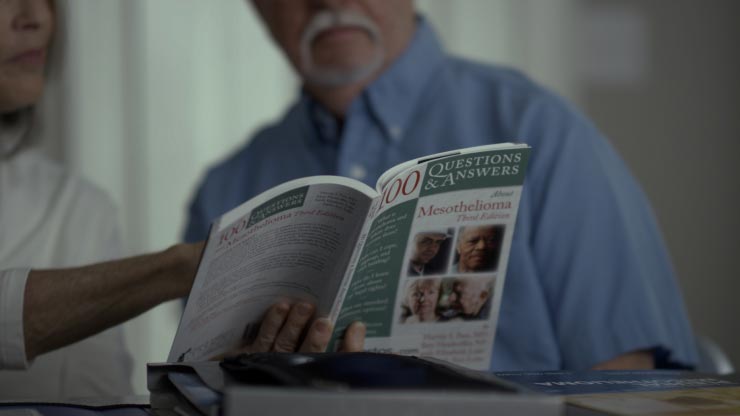 Three drywall manufacturers in Nevada processed more than 85,000 tons of contaminated vermiculite ore from the Libby mine:
U.S. Gypsum Company (Gerlach/Empire, Nevada)
Pabco Gypsum/Johns Manville (Apex/Las Vegas, Nevada)
Flintkote Company Gypsum Products Division (Arden/Blue Diamond, Nevada)
An unnamed refinery in Overton also received contaminated vermiculite from Libby. When the U.S. Environmental Protection Agency (EPA) visited these four sites, less than 1 percent asbestos was found in the air and soil. The EPA determined that cleanup efforts were not needed, although former employees of these companies may have been exposed to toxic levels of asbestos fibers.
Construction
Construction workers have faced numerous asbestos-related health threats in Nevada. Many of the state's historic hotels and casinos, as well as privately owned homes and businesses, were built with asbestos-containing materials. Workers responsible for the repair and maintenance of these structures often inhaled asbestos fibers released from construction materials such as fiberboard, tiles and roof shingles.
Chemical Plants
Chemical plants in Nevada are also known for exposing workers to asbestos. The former Montrose Chemical Corporation and Stauffer Management Company sites were both found to be contaminated with asbestos.
Other industrial sites where asbestos exposure may have occurred include:
Atomic Energy Commission
Atomic Test Site
Laughlin Air Force Base
Blue Diamond Sheet Rock
Clark County Power House
Nevada Energy
Nevada Power Company
Southern Nevada Public Service
Southern Pacific Company
Union Pacific System
Valmy Powerhouse
Asbestos Waste in Landfill
In 2008, the owners of Sunrise Mountain Landfill — which contains nearly 50 million cubic yards of waste including asbestos materials — were fined $1 million for violating the EPA Clean Water Act. Renovations to the Clark County facility exceeding $36 million were also ordered to correct hazardous waste discharges of up to 14 million pounds each year.
Casinos
In 2007, state and federal agencies launched an investigation at the Flamingo Hotel and Casino in Las Vegas after discovering that remodeling procedures may have exposed workers and casino patrons to airborne asbestos dust. Harrah's Casinos have also been caught in the middle of asbestos scandals. For example, the casino was required to pay $6,930 in fines for 12 serious asbestos violations in 2006. The fine, which was issued for failing to provide workers with proper protective gear while removing asbestos, was reduced from the original fee of $11,550.
Other Nevada hotels and casinos where asbestos exposure occurred include:
Bally's Casino
Binion's Horseshoe
Caesar's Palace
Landmark Hotel and Casino
Las Vegas Hilton
Las Vegas Sands
Tam O'Shanter Motel
Vagabond Inn
According to one report, as many as 32 Las Vegas casinos filed paperwork for asbestos abatement or encapsulation projects with the Clark County Department of Air Quality Management in 2003.
Environmental Areas at Risk
The Soil Science Society of America was the first to document naturally occurring asbestos in Clark County, Nevada, in its 2013 study.
Several types of fibrous blue amphibole asbestos, including actinolite, winchite and magnesioriebeckite, were already documented in Mohave County, Arizona, which is directly adjacent to Clark County. These asbestos fibers formed in Miocene plutonic rock, which is unusual because asbestos usually forms in ultramafic rock.
Researchers tested soil and rock in Clark County and found asbestos in all 43 samples taken. The asbestos was 85 percent actinolite asbestos. Some samples contained magnesiohornblende, which is a fibrous asbestiform mineral.
Based on the samples taken, researchers estimated that asbestos is present in the surrounding 53,000 acres. The size and shape of the fibers make them easy to inhale and potentially carcinogenic.
High Rate of Mesothelioma in Clark and Nye Counties
A 2015 study published in the Journal of Thoracic Oncology revealed higher-than-normal rates of mesothelioma among women and younger people in Nevada's Clark and Nye counties. Researchers suggest Nevada's naturally occurring asbestos is responsible.
Another 2015 study of asbestos in Nevada, presented during an American Geophysical Union meeting, reported that winds are transporting asbestos fibers into densely populated areas. Researchers determined that Boulder City and the Las Vegas metropolitan area, with more than 1.9 million people, are at risk of asbestos exposure, especially on windy days.
Treatment Centers near Nevada
3730 S. Eastern Avenue, Las Vegas, NV, 89169
Doctors in Hospital: 2
875 Blake Wilbur Drive, Stanford CA 94305
Doctors in Hospital: 3
1600 Divisadero Street, San Francisco, CA 94115
Doctors in Hospital: 3
8700 Beverly Blvd., Los Angeles, CA 90048
Doctors in Hospital: 3
10833 Le Conte Ave Los Angeles, CA 90024
Doctors in Hospital: 3
540 W Pueblo St, Santa Barbara, CA 93105, USA
Doctors in Hospital: 1
Doctors in Nevada
Asbestos Lawsuits in Nevada
In 2009, a maintenance supervisor sued his former employer, Harrah's Las Vegas Hotel and Casino, for allegedly exposing him to asbestos. Ernie Savannah requested $10 million in damages, claiming that he was never told about the asbestos threats in the casino.
According to the lawsuit, the casino knew asbestos was present in the hotel's ceilings but did not reveal this to workers until eight floors of guest rooms had been renovated. Their work over the hotel's showroom ceiling and in its casino entrance, laundry room and basement likely exposed employees and patrons of the hotel and casino to airborne asbestos.
Savannah later tested positive for asbestos in medical screenings and worries that asbestos fibers he brought home on his clothing were responsible for his daughter's respiratory conditions. According to the plaintiff, two other Harrah's properties conducted extensive renovation projects where asbestos may have been released into the air. He claims these projects were started without proper inspections or permits.
Another high-profile lawsuit was filed against Nevada Power of Las Vegas by a former plant operator. The plaintiff worked at the power station from 1957 to 1964 where he supervised plant shutdowns, a process that often involved the repair and maintenance of asbestos-containing boilers. The 2005 case resulted in a settlement for more than $2 million.
---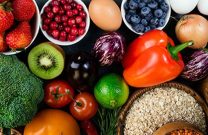 Get Free Recipes for Mesothelioma Patients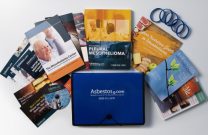 Read the Top Mesothelioma Guide for Free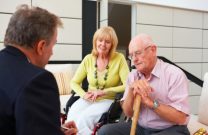 Get the Compensation You Deserve
---
Tell us what you think
Did this article help you?
How did this article help you?
What about this article isn't helpful for you?
Did this article help you?
Thank you for your feedback. Would you like to speak with a Patient Advocate?
---