Asbestos in Oklahoma
Fact Checked
Our fact-checking process begins with a thorough review of all sources to ensure they are high quality. Then we cross-check the facts with original medical or scientific reports published by those sources, or we validate the facts with reputable news organizations, medical and scientific experts and other health experts. Each page includes all sources for full transparency.
Scientifically Reviewed
An occupational scientist or another expert who specializes in occupational hazards reviewed the content on this page to ensure it meets current scientific standards and accuracy.
This Page was Scientifically Reviewed By
Oklahoma residents that work jobs in oil refining, gas production, power generation, construction and manufacturing were at risk of asbestos exposure.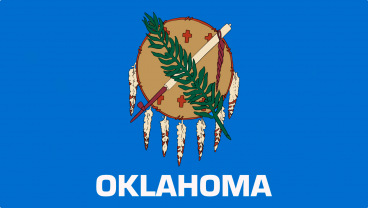 Written By: Matt Mauney,
Last modified: August 30, 2021
Quick Facts
About Oklahoma
Oklahoma is an agricultural state, but it also relies on oil and gas. The state is the fifth-largest producer of oil in the U.S. and No. 3 in natural gas production. But the oil and gas business presents issues for Oklahoma. The U.S. Environmental Protection Agency (EPA) added several Oklahoma locations to the nation's Superfund National Priorities List because of asbestos contamination. These include the Hudson Refinery and the Oklahoma Refining Company.
In addition, mining company W.R. Grace made an impact by shipping asbestos into Oklahoma. Nearly 400 Oklahomans died from mesothelioma and asbestosis between 1999 and 2013. This figure does not include mesothelioma deaths that occurred before 1999 because the government did not start tracking it as a cause of death until that year. Asbestos-related lung cancer deaths are also not included in the death count.
For many years, big businesses had a key ally in Oklahoma Attorney General Scott Pruitt, who worked closely with corporate lawyers on 14 separate lawsuits against EPA regulations. For this reason, anti-asbestos advocates were deeply worried when President Donald Trump selected Pruitt to be the new head of the EPA.
Before Pruitt's appointment, the EPA had been on course to thoroughly review the safety issues surrounding asbestos, which activists had hoped would finally result in a complete ban on the toxic mineral in the United States.
Instead, Pruitt's EPA took measures to allow the status quo to continue in order to protect the profits of asbestos companies and their successors. Pruitt resigned from the EPA in July 2018 amid a series of scandals. A month before he resigned, the EPA announced that it would consider new uses of asbestos with an EPA review.
Occupations and Environmental Areas at Risk
Manufacturing provides an estimated 151,000 jobs in Oklahoma, and the state is the top maker of tires in North America. The state is also heavily involved in the production of oil and gas equipment. Overall, the manufacturing industry has a history of exposing workers to asbestos through using a variety of asbestos-containing materials. This is especially true for oil companies in the area.
Tulsa, Oklahoma, is home to the largest airline maintenance base in the world. While this is great for generating jobs, many of these employees may have been exposed to asbestos-containing brakes, insulation, gaskets and valves before asbestos regulations were implemented. Today's airline maintenance workers do not face the same hazardous levels of asbestos exposure, but older planes still may be contaminated with parts that contain large quantities of asbestos.
Another potential risk factor for asbestos exposure among Oklahoma residents occurred between 1948 and 1993. During this time, W.R. Grace and Company shipped asbestos-containing vermiculite to more than 25 locations across the country, including three Oklahoma cities. These included Oklahoma City, Duke and Southard. Anyone employed to process these shipments likely experienced asbestos exposure.
Known Job Sites for Asbestos Exposure:
Ultramar Diamond
Sinclair Oil
Gary-Williams Energy
Conoco
Sunoco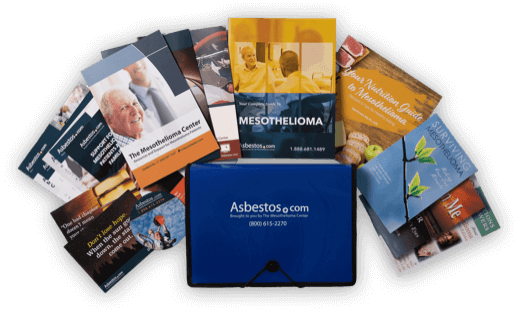 Free Mesothelioma Guide
Our latest guide for patients and loved ones is shipped overnight and includes treatment information, legal resources, mesothelioma books and support wristbands.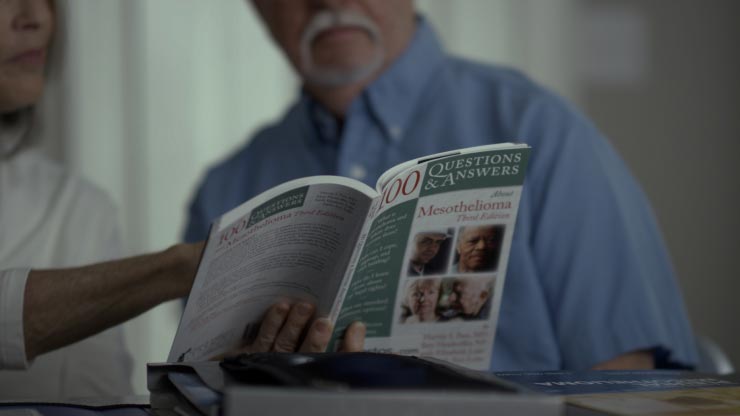 Sooner Contamination
In June 2004, the Oklahoma Daily News reported asbestos residue on the University of Oklahoma campus in two different buildings: Kaufman Hall and Gittinger Hall. Although the asbestos was promptly removed and not considered a threat to students, potentially harmful exposures may have occurred.
Olympic Lawsuit
A lawsuit involving Terry McCann, a gold medal-winning wrestler at the 1960 Olympics, thrust mesothelioma to center stage after McCann was diagnosed with the cancer in 2005. McCann was exposed to asbestos as a construction worker in the late 1950s. Over two weeks at an Oklahoma oil refinery, he breathed asbestos insulation while observing a boiler installation. After his mesothelioma diagnosis, McCann filed a personal injury lawsuit against Foster Wheeler, the company that manufactured the boiler.
Foster Wheeler stated that McCann's claim was filed too late, citing Oklahoma's 10-year statute of limitations for this particular case. In response, McCann argued that California's lengthier statute of limitations should apply because he has lived in the state since 1975. The trial court initially ruled that Oklahoma law applied, but McCann appealed. The court of appeal reversed the trial court's decision and ruled that California law should apply. However, the California Supreme Court reversed that decision and held that the Oklahoma law applied, meaning McCann had no grounds to file a claim. He died of his illness in 2006.
Treatment Centers near Oklahoma
5323 Harry Hines Blvd., Dallas, TX 75390
Doctors in Hospital: 2
3500 Gaston Ave. Dallas, TX 75246-2017
Doctors in Hospital: 1
4018 W. Capitol Ave. Little Rock, AR 72205
Doctors in Hospital: 2
6565 Fannin St., Houston, Texas 77030
Doctors in Hospital: 1
1588 Union Ave., Memphis, TN 38104
Doctors in Hospital: 1
1 Barnes Jewish Hospital Plaza St Louis, MO 63110
Doctors in Hospital: 5
EPA Superfund Sites Containing Asbestos in Oklahoma
A Superfund site is an uncontrolled or abandoned area where hazardous waste is located. The Hudson Refinery site in Cushing, Oklahoma, is an abandoned crude oil refinery that was active from 1922 to 1982. The refinery made its way onto the EPA's Superfund list because of concerns of friable asbestos and a number of other hazards. Major removal occurred in 2002 and 2003, but asbestos was removed from the site as recently as 2011.
In Cyril, Oklahoma, the site of the Oklahoma Refining Company was placed on the Superfund list for a number of hazards, including asbestos exposure. In September 2003, the EPA initiated a time-critical removal for asbestos-containing materials in above ground piping and vessels. Process towers and buildings were also removed because of exposure hazards.
Oklahoma now enforces strict guidelines for handling and removing asbestos-contaminated products. Lawmakers adopted asbestos regulations from the Oklahoma Department of Environmental Quality and the National Emissions Standards for Hazardous Air Pollutants (NESHAP) in 1990. The NESHAP regulations require renovation and demolition notices to be submitted to Oklahoma's Air Quality Division when asbestos dust is a concern.
Asbestos exposure risks in Oklahoma were reduced during the past two decades, thanks to stronger asbestos regulations. While asbestos remains in older facilities throughout the state in the form of insulation, flooring and ceiling tiles and electric wiring, proper removal of asbestos-containing materials has become the standard among contractors. Cases of asbestos-related disease are expected to decline.
---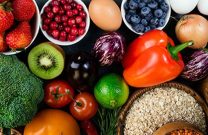 Get Free Recipes for Mesothelioma Patients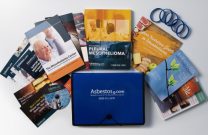 Read the Top Mesothelioma Guide for Free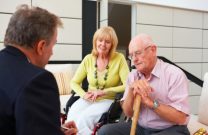 Get the Compensation You Deserve
---
Tell us what you think
Did this article help you?
How did this article help you?
What about this article isn't helpful for you?
Did this article help you?
Thank you for your feedback. Would you like to speak with a Patient Advocate?
---