Pleural Specialist
A medical doctor who treats pleural mesothelioma, an asbestos-related cancer that develops in the pleura, which is the thin lining that covers the lungs and chest wall.
Dr. David Schrump
Thoracic Oncologist
Table Of Contents
At the forefront of research involving gene expression in thoracic malignancies, Dr. David Schrump has played a major role in the recent advances in mesothelioma treatment.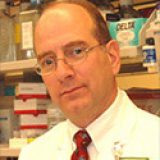 National Institutes of Health Bethesda, Maryland (MD)
Get to Know Dr. Schrump
Schrump has been in his current position since 1997 with tenure since 2006. He completed his general surgery residency at the University of Chicago, following his graduation from the University of Connecticut School of Medicine.
Dr. Schrump completed a three-year research fellowship exploring human cancer immunology at Memorial Sloan Kettering Cancer Center.
Dr. David Schrump was one of the key speakers at the 2011 International Symposium on Malignant Mesothelioma, sharing the podium with colleagues David Sugarbaker, M.D., Daniel Sterman, M.D., and Raffit Hassan, M.D.
Their topic was "Experimental Strategies in Malignant Mesothelioma," which was directly related to several of Schrump's recent clinical trials. At the time of the symposium, Schrump was the principal investigator for seven different trials studying patients with diseases such as lung cancer and malignant mesothelioma.
Contact Dr. David Schrump
Schrump's Publications
Schrump's articles have included seven titles on mesothelioma, each discussing a different aspect of the chemotherapeutic treatment or genetic makeup of the cancer. These articles can be found in the Journal of Surgical Resection, Journal of Thoracic Cardiovascular Surgery, Clinical Cancer Research, and Anticancer Research.