About Michele Carbone
Accolades

Pleural Mesothelioma

Top Doctor

Excellence in Research

Works for Specialty Center

Gene Therapy
Dr. Michele Carbone, director of thoracic oncology at the University of Hawaii Cancer Center, is a pathologist with a unique perspective of the deadly cancer that is diagnosed in an estimated 3,000 Americans each year.
Carbone has studied the disease in the small villages of Capadoccia, a region in Turkey where people still are dying in alarming proportions from mesothelioma, tracing the epidemic to erionite, a naturally occurring mineral used there for a variety of construction purposes.
It's the same mineral that is prevalent today in the Killdeer Mountains in North Dakota, where it was used to cover miles of roads, driveways and parking lots in the western parts of the state.
There are currently no reported cases of the cancer in North Dakota, but Carbone's findings have prompted closer monitoring by the EPA, a cut-back in the nearby gravel mining and an increased awareness among the population in the area.
Working to Make a Difference
Making a difference always has been his goal in studying mesothelioma.
His research team in Hawaii has spent considerable time studying how genes may impact a person's susceptibility to the disease. The team has worked to develop both preventative and therapeutic treatments based on those genetics.
According to the Hawaii Cancer Center, Carbone and his research team have received more than half of all federal funding for mesothelioma. And approximately 90 percent of the mesothelioma-specific funding from the National Cancer Institute goes to them.
Carbone previously worked at the Cancer Center of Loyola University in Chicago, and for the National Institutes of Health, where he studied the pathogenesis of mesothelioma.
Born in Italy, Carbone studied at the Medical School of Rome and is board certified in Anatomic Pathology in both Italy and the United States.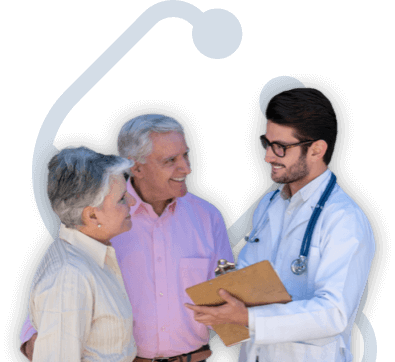 Get the Best Treatment
Get help connecting with Dr. Carbone and find the treatment that's best for you.
Get Help Now
Carbone's Recent Mesothelioma Research
Carbone and his team of mesothelioma specialists at the University of Hawaii Cancer Center discovered tumor-suppressing protein BAP1 can help oncologists better differentiate the asbestos-related cancer from lung cancer.
People who do not have the BAP1 protein are more likely to develop malignant mesothelioma.
"Now we have an additional tool that we can use to increase the accuracy of a diagnosis," Carbone told Asbestos.com. "The fact is today there is a high rate of misdiagnosis. And there are many reasons for that. We need to use this tool to help get it right."
Oncotarget published Carbone's study July 2016.
He and associate professor Haining Yang received a three-year, $1.9 million DOD Translational Team Science Award to study HMGB1, a protein that may serve as a biomarker in predicting the risk for developing mesothelioma.
In addition to that grant, Carbone and other researchers also received the Pentagon's two-year, $600,000 Idea Award with Special Focus grant to concentrate on more genetic research.
Dr. Carbone's Publications
In addition to the recent BAP1 discoveries, Carbone also explored the presence of SV40 virus in mesothelioma patients and genetic interaction in human malignancies such as mesothelioma.
For more information about Carbone and his attention to mesothelioma, visit his personal website at Oak Park Pathology.
Disclaimer: Dr. Michele Carbone has no professional affiliation with Asbestos.com.

Get Help Contacting this Doctor
Find an Active Mesothelioma Clinical Trial
Find Now
2 Cited Article Sources
The sources on all content featured in The Mesothelioma Center at Asbestos.com include medical and scientific studies, peer-reviewed studies and other research documents from reputable organizations.
How did this article help you?
What about this article isn't helpful for you?
Did this article help you?
Thank you for your feedback.
Would you like to speak with a Patient Advocate?
Last Modified August 7, 2020