Pleural Specialist
A medical doctor who treats pleural mesothelioma, an asbestos-related cancer that develops in the pleura, which is the thin lining that covers the lungs and chest wall.
Dr. Michele Carbone
Thoracic Oncologist
Table Of Contents
Dr. Michele Carbone has traveled the world in search of a better understanding of malignant mesothelioma.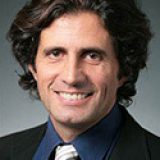 University of Hawaii Cancer Center Honolulu, Hawaii (HI)
Get to Know Dr. Michele Carbone
Dr. Michele Carbone, director of thoracic oncology at the University of Hawaii Cancer Center, is a pathologist with a unique perspective on mesothelioma.
Carbone has studied the disease in the small villages of Cappadocia, a region in Turkey where people still are dying in alarming numbers from mesothelioma.
Making a difference always has been Carbone's goal in studying mesothelioma. His research team in Hawaii has spent considerable time studying how genes may impact a person's susceptibility to the disease. The team has worked to develop both preventative and therapeutic mesothelioma treatments based on those genetics.
According to the University of Hawaii Cancer Center, Carbone and his research team have received more than half of all federal funding for mesothelioma. Approximately 90 percent of the mesothelioma-specific funding from the National Cancer Institute goes to them.
Born in Italy, Carbone studied at La Sapienza University Medical School of Rome and is board certified in anatomic pathology in both Italy and the United States. Carbone completed a residency and fellowships at the Cancer Center of Loyola University and the National Institutes of Health, where he studied the pathogenesis of mesothelioma.
Contact Dr. Michele Carbone
Specialties of Dr. Michele Carbone
Pleural mesothelioma
Research
Gene therapy
Dr. Michele Carbone's Experience and Medical Education
Board certified in anatomic pathology (U.S. and Italy)
La Sapienza University Medical School of Rome (M.D.)
University of Chicago and Loyola University Cancer Center (Residencies)
National Institutes of Health's Child Health Division (Fellowship)
Awards and Certifications
Wagner Medal, International Mesothelioma Interest Group (2018)
Pioneer Award, Mesothelioma Applied Research Foundation (2014)
INNOVATOR Award, Landon Foundation-American Association for Cancer Research (2008)
Knight of the Republic of Italy, Cavaliere della Repubblica (2001)
Fogarty Fellowship, National Institutes of Health (1986-1994)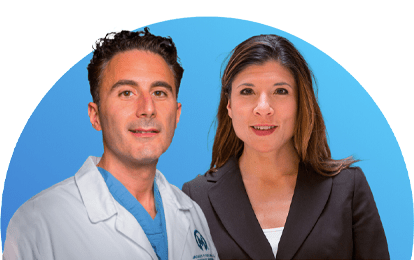 Find a Top Mesothelioma Doctor
Gain access to top mesothelioma doctors and get help scheduling appointments.
Carbone Discovered Connection to BAP1 Gene
Carbone and his team of mesothelioma doctors at the University of Hawaii Cancer Center discovered a gene known as BAP1 that when mutated predisposes those exposed to asbestos to developing mesothelioma.
People who have a mutated version of the BAP1 gene are more likely to develop malignant mesothelioma. The gene regulates the BAP1 protein, which can also help oncologists better differentiate mesothelioma from lung cancer.
"Now we have an additional tool that we can use to increase the accuracy of a diagnosis," Carbone told Asbestos.com. "The fact is, today there is a high rate of misdiagnosis. And there are many reasons for that. We need to use this tool to help get it right."
In addition to the BAP1 discoveries, Carbone has also explored the presence of SV40 virus in mesothelioma patients and genetic interaction in human malignancies such as mesothelioma.
For more information about Carbone and his attention to mesothelioma, visit his personal website at Oak Park Pathology.
Publications of Dr. Michele Carbone
Pass, H.I. et al. (2020, November). Mesothelioma Biomarkers: Discovery in Search of Validation. Thoracic Surgery Clinics.
Xue, J. et al. (2020, October). HMGB1 as a therapeutic target in disease. Journal of Cellular Physiology.
Xue, J. et al. (2020, October). Asbestos induces mesothelial cell transformation via HMGB1-driven autophagy. Proceedings of the National Academy of Sciences.