Pleural Specialist
A medical doctor who treats pleural mesothelioma, an asbestos-related cancer that develops in the pleura, which is the thin lining that covers the lungs and chest wall.
Dr. Prakash Neupane
Medical Oncologist
Table Of Contents
Oncologist Dr. Prakash Neupane is director of the Head and Neck Cancer program and the hematology and oncology fellowship program at The University of Kansas Medical Center.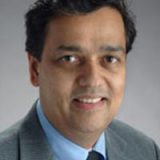 University of Kansas Medical Center Kansas City, Kansas (KS)
Get to Know Dr. Prakash C. Neupane
Medical oncologist Dr. Prakash Neupane is part of a site-specific lung cancer team that also treats patients with malignant pleural mesothelioma.
Neupane joined The University of Kansas Medical Center in 2008, working into a leadership role that has allowed him to focus on treating head and neck cancers and thoracic oncology research.
His site-specific team takes a multidisciplinary approach to treatment, allowing patients to benefit from a team that includes oncologists, radiologists, surgeons and pathologists, all contributing their expertise.
They guide patients with a comprehensive cancer plan that goes from initial screening through survivorship. The medical center has site-specific teams for breast cancer, gastrointestinal cancer, melanoma, sarcoma and genitourinary cancers.
Neupane also spends considerable time with military veterans through his work at the Kansas City VA Medical Center. He is an associate professor of medicine at the University of Kansas.
Contact Dr. Prakash Neupane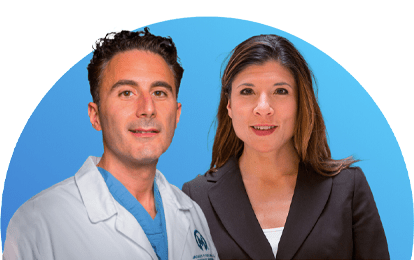 Find a Mesothelioma Specialist
Get specialized treatment from experienced mesothelioma doctors.
Specialties of Dr. Prakash C. Neupane
Head and neck cancers
Lung cancer
Research
Hematology
Medical oncology
Immunotherapy
Dr. Prakash C. Neupane's Experience and Medical Education
The University of Kansas Medical Center
Louisiana State University Health Science Center (Fellowship)
St. Barnabas Hospital/Cornell Medical Center (Residency and internship)
Tribhuvan University Institute of Medicine (Internship and M.D.)
Awards and Certifications
American Board of Internal Medicine
American Society of Clinical Oncology
American Society of Hematology
Nepal Medical Association (Member)
American College of Physicians
Publications of Dr. Prakash Neupane
Ferris, R. et al. (2018, November). Effect of Adding Motolimod to Standard Combination Chemotherapy and Cetuximab Treatment of Patients With Squamous Cell Carcinoma of the Head and Neck: The Active8 Randomized Clinical Trial. JAMA Oncology.
Doke, K.N. et al. (2018, April 27). Quantitative clinical outcomes of therapy for head and neck lymphedema. Advanced Radiation Oncology.
Narveson, L. et al. (2016, October). Evaluation of weekly paclitaxel, carboplatin, and cetuximab in head and neck cancer patients with incurable disease. Medical Oncology.
Dakhil, C.S.R. et al. (2014, October). Extrapulmonary small cell carcinoma: the University of Kansas experience and review of literature. Medical Oncology.