Pleural Specialist
A medical doctor who treats pleural mesothelioma, an asbestos-related cancer that develops in the pleura, which is the thin lining that covers the lungs and chest wall.
Dr. Rama Balaraman
Medical Oncologist
Medical oncologist Dr. Rama Balaraman is part of an innovative, community-based practice that focuses on the most current therapies for mesothelioma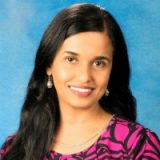 Florida Cancer Affiliates Ocala, Florida (FL)
Get to Know Dr. Rama Balaraman
Medical oncologist Dr. Rama Balaraman believes that novel immunotherapy has changed the way malignant pleural mesothelioma should be treated. She has patients to prove it.
Balaraman has been in practice for almost two decades, long enough to remember when mesothelioma treatment was mostly palliative in nature, a philosophy that has become a thing of the past.
"For the first time, we're seeing dramatic improvements," she said. "Hopefully, at some point, we'll find a cure. We certainly are moving in that direction now."
At Florida Cancer Affiliates in Ocala, Balaraman treats a variety of lung diseases, along with head and neck cancers. The practice is part of the U.S. Oncology Network, which includes more than 1,000 physicians. Its goal is expanding access to integrated cancer care throughout the country.
Balaraman has patients doing well with pembrolizumab and nivolumab, known by the brand names Keytruda and Opdivo, respectively. These are two highly touted immunotherapy drugs that many researchers believe are changing the face of rare cancers such as mesothelioma.
Contact Dr. Rama Balaraman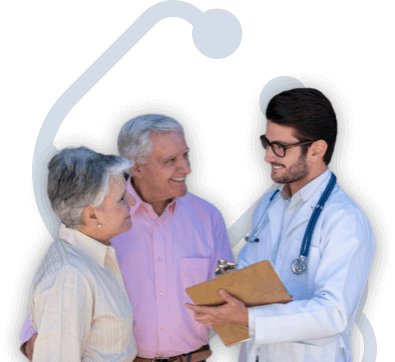 Talk to a Doctor About Your Diagnosis
We can help you or a loved one get in contact with Dr. Balaraman and find the treatment that's best for you.
Specialties of Dr. Rama Balarama
Immunotherapy
Hematology
Lung cancer
Pleural mesothelioma
Head and neck cancer
Breast cancer
Dr. Rama Balarama's Experience and Medical Education
Florida Cancer Affiliates
Thanjavur Medical College, India (M.D.)
St. Mary's Health Center, Saint Louis University School of Medicine (Residency)
Launceston General Hospital, Australia (Fellowship)
University of Missouri (Fellowship)
Awards and Certifications
American Board of Certified Hematology
American Board of Certified Medical Oncology
Royal Australasian College of Physicians (Fellow)
American Society of Clinical Oncology (Member)
American Society of Hematology (Member)
Publications of Dr. Rama Balarama
Monsour, E.P., Pothen, J. & Balaraman, R. (2019, October 2). A Novel Approach to the Treatment of Pembrolizumab-induced Psoriasis Exacerbation: A Case Report. Cureus.
Upaganlawar, A. & Balaraman, R. (2012, January). Effects of Lagenaria Sicessaria Fruit Juice on Lipid Profile and Glycoprotein Contents in Cardiotoxicity Induced by Isoproterenol in Rats. Toxicology International.
Khandelwal, V. et al. (2010, September 7). Hemidesmus indicus and Hibiscus rosa-sinensis Affect Ischemia Reperfusion Injury in Isolated Rat Hearts. Evidence Based Complementary Alternative Medicine.