About Rama Balaraman
Accolades

Pleural and Lung Cancer

20+ Years of Experience

Immunotherapy

Board Certified in Medical Oncology
But those days are gone now that survivors are living longer because of improved treatments.
One of Balaraman's mesothelioma survivors is now her personal motivator at Florida Cancer Affiliates in Ocala. He lifts her spirits every time he walks in the door.
"He just makes my heart soar every time I see him," she said. "He made such a remarkable turnaround. To see him now doing so well, it shows how far we've come with this disease and the therapies. I really look forward to seeing these patients now. We can help them. For the first time, we're seeing dramatic improvements."
Balaraman has been an oncologist for 20 years, but only recently has she talked with such optimism about a disease that still has no definitive cure.
"Hopefully, at some point we'll find a cure. We're certainly moving in that direction now," she said. "Our patients today are living remarkably well with these new treatments. After all the years of hopelessness, it's really uplifting now to see what is happening."
An Innovative Practice
Balaraman is part of an innovative, community-based practice that focuses on the most current therapies, capitalizing on unprecedented access to new investigational drugs through clinical trials.
Her patients have great success with pembrolizumab (Keytruda) and nivolumab (Opdivo), two highly touted immunotherapy drugs that many researchers believe can change the face of cancer. Both have been effective in sparking a patient's immune system to fight the cancer.
"Immunotherapy is at the forefront of this fight. Technology is moving fast, and we're moving with it," she said. "We're becoming a magnet site for some of the latest treatments."
Florida Cancer Affiliates is part of the US Oncology Network, which includes more than 1,000 physicians and an estimated 10,000 cancer professionals. Its goal is to expand access to integrated cancer care throughout the country.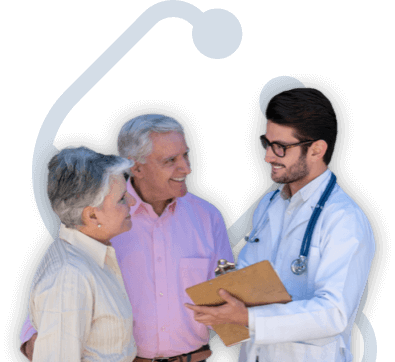 Talk to a Doctor About Your Diagnosis
We can help you or a loved one get in contact with Dr. Balaraman and find the treatment that's best for you.
Get Started Today
An International Education
Balaraman focuses on various lung, head and neck cancers. She graduated from Thanjavur Medical College in India, completed her internship in Sydney, Australia, and her residency at St. Mary's Health Center, St. Louis University School of Medicine.
She is certified by the American Board of Medical Oncology. Balaraman completed her fellowship at the University of Missouri and Launceston General Hospital.
Treating a rare cancer, such as mesothelioma, has been a challenge, but a richly rewarding one now with current and upcoming advancements.
"A lot more effort is being made in the more common cancers, but there is a trickle-down effect, and the uncommon cancers, such as mesothelioma, are benefiting from it," she said. "We have patients coming off pain medications, off the oxygen. It's inspiring to see. It makes your whole day go better when you realize the progress that's being made."
See More Top Mesothelioma Doctors
Disclaimer: Dr. Rama Balaraman has no professional affiliation with Asbestos.com.

Get Help Contacting this Doctor
Find an Active Mesothelioma Clinical Trial
Find Now
1 Cited Article Sources
The sources on all content featured in The Mesothelioma Center at Asbestos.com include medical and scientific studies, peer-reviewed studies and other research documents from reputable organizations.
How did this article help you?
What about this article isn't helpful for you?
Did this article help you?
Thank you for your feedback.
Would you like to speak with a Patient Advocate?
Last Modified July 31, 2020