Pleural Specialist
A medical doctor who treats pleural mesothelioma, an asbestos-related cancer that develops in the pleura, which is the thin lining that covers the lungs and chest wall.
Dr. Ravi Salgia
Medical Oncologist
Table Of Contents
Dr. Ravi Salgia is chair of the Department of Medical Oncology & Therapeutics Research at City of Hope Comprehensive Cancer Center in Duarte, California.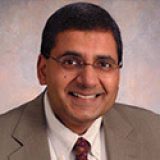 City of Hope Comprehensive Cancer Center Duarte, California (CA)
Get to Know Dr. Ravi Salgia
Medical oncologist Dr. Ravi Salgia specializes in the treatment of lung cancer and pleural mesothelioma, focusing his research on the molecular mutations in thoracic malignancies.
In his role at City of Hope Comprehensive Cancer Center, he works to create novel medicines designed to treat patients more effectively. He also treats thymic malignancies and bronchial carcinoids.
Salgia has earned a reputation as both an innovator and a healer. He joined City of Hope in 2016 after 12 years at the University of Chicago Comprehensive Cancer Center, where he directed the thoracic oncology program and helped pioneer the growth of immunotherapy.
He has been instrumental in expanding City of Hope's clinical trials program. He also serves on various panels for the National Cancer Institute, including the Thoracic Malignancy Steering Committee.
Salgia's advanced research regularly receives funding from the National Institutes of Health.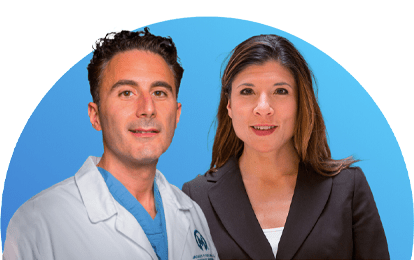 Find a Top Mesothelioma Doctor
Gain access to top mesothelioma doctors and get help scheduling appointments.
Specialties of Dr. Ravi Salgia
Lung cancer
Pleural mesothelioma
Immunotherapy
Research
Targeted therapies
Drug development
Dr. Ravi Salgia's Experience and Medical Education
City of Hope Comprehensive Cancer Center
Chicago Comprehensive Cancer Center
Dana-Farber Cancer Institute, Brigham and Women's Hospital (Fellowships)
Johns Hopkins Hospital (Residency)
Loyola University School of Medicine (M.D., Ph.D.)
Awards and Certifications
American Board of Internal Medicine
Top Doctors in America
Sun Pharma Research Awards, Clinical Research
Chicago magazine's Top Doctors
IACA Award for Outstanding Contributions to Oncology
Los Angeles Business Journal, Top Doctor
Publications of Dr. Ravi Salgia
Salgia, R. et al. (2020, July). The promise of selective MET inhibitors in non-small cell lung cancer with MET exon 14 skipping. Cancer Treatment Reviews.
Rajurkar, S. et al. (2020, June 15). Non-Small Cell Lung Cancer from Genomics to Therapeutics: A Framework for Community Practice Integration to Arrive at Personalized Therapy Strategies. Journal of Clinical Medicine.
Gong, J. & Salgia, R. (2018, June). Managing Patients With Relapsed Small-Cell Lung Cancer. Journal of Oncology Practice.
Salgia, R. et al. (2018, May 25). Modeling small cell lung cancer (SCLC) biology through deterministic and stochastic mathematical models. Oncotarget.