About Ravi Salgia
Accolades

Pleural and Lung Cancer

Excellence in Research

Team Leader

30+ Years of Experience

Board Certified in Medical Oncology

Board Certified in Internal Medicine
Salgia has expertise in the treatment of pleural mesothelioma and lung cancer, focusing his research on the molecular mutations in those thoracic malignancies.
In his role at City of Hope Comprehensive Cancer Center, he doesn't just treat the cancers. He works to create novel medicines to treat them more effectively.
Salgia has earned a reputation as a healer and an innovator. He was lured to City of Hope in 2016 by its innovative approach to advancing cancer therapies.
"City of Hope embodies the commitment to discovering new treatments that enhance quality of life for cancer patients," Salgia said. "It is a privilege to work with a multidisciplinary team of physicians, nurse practitioners, scientists and other health professionals who are dedicated to providing the highest quality cancer treatment and care."
Spent More Than a Decade in Chicago
Salgia worked for 12 years at the University of Chicago Comprehensive Cancer Center, where he served as associate director for translational sciences and director of the thoracic oncology program.
Salgia has been involved in research identifying cancer biomarkers that have become targets for new drugs. These biomarkers could be used someday to help doctors predict who is likely to get cancer or experience a recurrence after treatment.
Ravi Salgia M.D.

If you want to change the world, be that change.' That's [a quote] by Mahatma Gandhi, and I think it is what we have designed here at the University of Chicago."
His research teams also have discovered certain proteins that make cancer drugs more potent. The enzyme tyrosine kinase, for example, is a protein which turns many cell functions on and off, becoming a key to lung cancer treatment.
Much of his research has been helped by City of Hope's designation as a National Cancer Institute Comprehensive Cancer Center. That designation sparked research funding from the National Cancer Institute and American Cancer Society.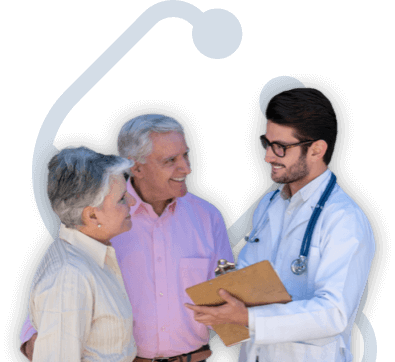 Talk to a Doctor About Your Diagnosis
We can help you or a loved one get in contact with Dr. Salgia and find the treatment that's best for you.
Get Started Today
Pioneers in Mesothelioma Treatment
Salgia has played a key role in expanding City of Hope's clinical trial program, along with the integration of cutting-edge research with state-of-the-art therapeutics.
He also serves on various panels for the National Cancer Institute. He is co-chief editor for the Journal of Carcinogenesis and serves on the editorial advisory board of four additional journals.
Salgia treats thymic malignancies and bronchial carcinoids. He has helped pioneer the advancement of immunotherapy, which allows patients to use their own immune system to fight cancer.
With immunotherapy, patients often are spared many of the harsh side effects of cancer treatment.
"It was also figured, actually very intelligently, that you needed to supplement our patients with vitamins, like B-12 as well as folic acid, to have the maximal effect of the chemotherapy and have the minimal effect of the toxicity from this therapy itself," he said.
Both a board-certified medical oncologist and internist, Salgia has been practicing medicine since 1987.
Salgia received his medical degree from Loyola University in Chicago. He did an internship and residency in internal medicine at The Johns Hopkins Hospital in Baltimore.
He completed another fellowship at the Dana-Farber Cancer Institute in Boston, where he also served as a clinical fellow at Harvard Medical School.
See More Top Mesothelioma Doctors
Dr. Salgia's Publications
Salgia has written over 200 scholarly articles and contributed to 34 books related to thoracic diseases, including several involving mesothelioma. One of those articles explains the endothelial growth factor receptor in malignant pleural mesothelioma.
Disclaimer: Dr. Ravi Salgia has no professional affiliation with Asbestos.com.

Get Help Contacting this Doctor
Find an Active Mesothelioma Clinical Trial
Find Now
1 Cited Article Sources
The sources on all content featured in The Mesothelioma Center at Asbestos.com include medical and scientific studies, peer-reviewed studies and other research documents from reputable organizations.
How did this article help you?
What about this article isn't helpful for you?
Did this article help you?
Thank you for your feedback.
Would you like to speak with a Patient Advocate?
Last Modified August 7, 2020