Lung Cancer Awareness Month: How Can You Get Involved?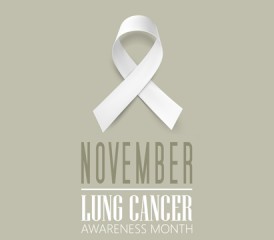 Did you know that lung cancer accounts for 13 percent of all new cancer diagnoses in the U.S., yet only one month out of the year, November, is dedicated to raising awareness about the leading cause of cancer death every year?
An estimated 221,200 people will be diagnosed with lung cancer in 2015, according to the American Cancer Society.
That's approximately 25 Americans receiving dreadful, life-changing news every hour of every single day.
For far too long, a lung cancer diagnosis left patients with limited options and a scary prognosis, but now lung cancer patients are living longer than before. Now, when a patient is diagnosed with lung cancer, they not only experience moments of sadness and fear, but they can have hope.
Every year, new medical breakthroughs in cancer treatments and amazing technological advancements make it possible for patients to take their fight to the next level. Equipped with new chemotherapy drugs, new surgeries and so many more options, survivors are continually beating the odds.
For these amazing achievements, we thank the researchers and medical professionals who use their time and talents to break barriers once put in place by lung cancer itself. It is these medical professionals, partnered with awareness groups and caregivers, who relentlessly seek to improve the lives of lung cancer survivors around the world.
And, of course, it is the survivors themselves who astound us every day as they fight the most difficult battle of their lives by never giving up.
Lung Cancer Awareness Month Means a Time for Education
Throughout the month of November, we celebrate the lives of survivors, remember our lost loved ones, increase education about this deadly cancer and continue to search for a cure.
Around the nation, people are gathering to make a difference. Organizations are holding lung cancer awareness events. Social media networks are full of lung cancer facts and statistics. So how are you raising lung cancer awareness this fall?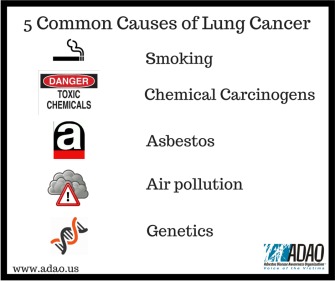 Ways to get involved in Lung Cancer Awareness Month
Brenda Olsen, Chief Mission Officer, American Lung Association, Southeast Division
Every five minutes, a woman in the U.S. is told she has lung cancer. And this year, lung cancer will kill more Americans than any other cancer. Lung Cancer Awareness Month is a time to bring more awareness to the disease.
Increased attention on this disease is desperately needed. Lung cancer has been in the shadows for decades, and only 1 percent of women cite lung cancer as a top-of-mind health risk.
To raise awareness, the American Lung Association launched LUNG FORCE, an initiative that unites women in the fight against lung cancer, encouraging them to raise their voices for change.
Through LUNG FORCE, the American Lung Association will invest $10 million in lung cancer research and $5 million in increasing public health promotion.
We are on the cusp of major positive changes in lung cancer. If you or a loved one has been touched by lung cancer, the American Lung Association urges you to share your story to inspire others to do the same.
Linda Reinstein, Chairman/CEO, Asbestos Disease Awareness Organization
During Lung Cancer Awareness Month and Family Caregivers Month, the Asbestos Disease Awareness Organization (ADAO) is lighting up our social networks to shine a light on the truth, raise awareness, build community and share our stories.
Did you know:
Asbestos-caused lung cancer claims an estimated 10,000 lives every year.
Asbestos is one of the five common causes of lung cancer.
Lung cancer is the number one cancer killer in men and women in the U.S.
Join the conversation during our next #AsbestosChat on Nov. 17, from noon to 1:00 p.m. ET, as we share information and resources for caregivers.
As ADAO officials say, 'Sharing Makes Us Stronger.'
Linda Wenger, Senior Vice President of Marketing and Communications, LUNGevity Foundation
November is Lung Cancer Awareness Month, a time to raise our voices and awareness about lung cancer. LUNGevity has five easy ways for you to help out and get involved:
Post a selfie holding a lung cancer fact on social media.
Download the LUNGevity Lung Cancer Advocacy ToolKit and raise awareness in your community!
Join a Breathe Deep Walk/Run near you.
Can't attend a Breathe Deep Walk? Participate in a Virtual Walk on Nov. 21!
Follow LUNGevity on Facebook, Twitter and Instagram, and share our postings, blogs and videos.
We hope you will join us this November during Lung Cancer Awareness Month in changing the way people learn about and live with lung cancer.
Raising Awareness Today and Every Day
Pretty soon, Lung Cancer Awareness Month will end, but that does not mean we can stop raising awareness.
There is no better time to spread the word about lung cancer: Share lung cancer facts with friends and family, join the conversation on social media or contacting your state legislators to ask them to make lung cancer a medical priority.
Now is the time.
The world has already lost too many people to lung cancer. Enough is enough. Together, we can make a difference.
1 Cited Article Sources