Stories from Survivors
Family Helps Two-Time Mesothelioma Survivor Stay Strong
Fact Checked
Our fact-checking process begins with a thorough review of all sources to ensure they are high quality. Then we cross-check the facts with original medical or scientific reports published by those sources, or we validate the facts with reputable news organizations, medical and scientific experts and other health experts. Each page includes all sources for full transparency.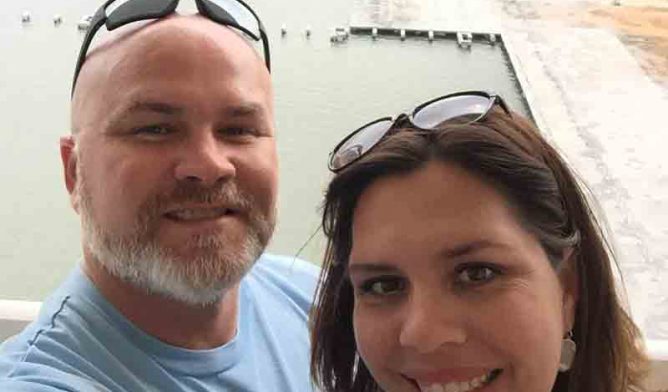 Randy Jarreau doesn't spend much time thinking about mesothelioma.
He has a life to live.
After work on most days, his schedule typically includes his youngest son's football practice, his daughter's dance class or his oldest son's physical therapy.
"I stay pretty busy. We have a lot going on here," Jarreau said from his home in Baton Rouge, La. "I focus on the family, being the best husband, father, son that I can be. In a lot of ways, I'm a very lucky guy."
Jarreau, 48, may be the luckiest, unlucky man there is, battling through peritoneal and pleural mesothelioma cancers — a double disaster that would have demoralized most others.
Instead, he has unwittingly become an inspiration to those who have followed his case. A humble man has become a beacon of hope for many.
"I'm just a normal guy who doesn't really like talking about himself," he said. "Things happen to people in life, things that might not be pleasurable. So you deal with them as best as you can. A lot of people get sick. I've done my best to not let [mesothelioma] become our focus or consume my family."
Peritoneal Mesothelioma Came First
Jarreau was first diagnosed with peritoneal mesothelioma in 2012, discovered by accident during routine surgery to remove his gallbladder.
He underwent 18 weeks of systemic chemotherapy before enrolling in a clinical trial at the National Institutes of Health (NIH) that included cytoreductive surgery and hyperthermic intraperitoneal chemotherapy in 2013.
And while subsequent checkups showed no recurrence of disease in his abdomen, it metastasized into his thoracic cavity, where pleural mesothelioma tumors were found two years later.
His second major surgery — a pleurectomy and decortication — was done at NIH in Bethesda, Maryland by thoracic surgeon and mesothelioma specialist Dr. Taylor Ripley in 2015.
Jarreau once again rebounded quickly, returning to work and the normal family routine he prioritizes over everything else.
Follow-up exams have been good so far. His next one comes in late October.
"To have one procedure and do well is one thing, but to have both done within two years, I guess is not normal," he said. "But it's hard to tell what normal is."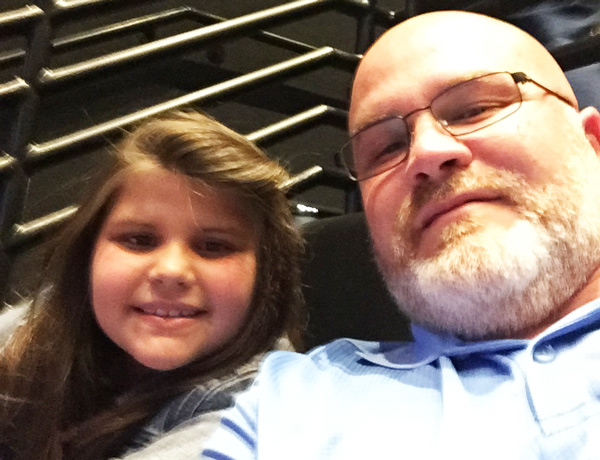 Setting an Example for Others
His resiliency has been remarkable, impressing even experienced medical professionals with his physical and mental toughness in dealing with two cancers that have no definitive cure.
"Mr. Jarreau has been a great example for many, including patients, family members, the medical team, on how not only to focus on fighting this disease, but how to approach each day," Ripley said. "His focus has been enjoying his family, his young children, and maximizing the most enjoyable parts of our lives."
Ripley has moved to the Baylor College of Medicine in Houston as the head of the Mesothelioma Program that was started by the legendary Dr. David Sugarbaker, who died earlier this year.
Jarreau likely will follow Ripley to Baylor, shortening the distance for his regular checkups with the surgeon who now oversees his care.
"I've been blessed in terms of receiving the best possible care, finding the top people in the industry," Jarreau said. "And I'm sure there's been some divine intervention, too. There are a lot of people out there praying for me. And that's a big help."
Jarreau believes much of his success with the disease was because of his age and the early discovery.
He was not experiencing symptoms with either the peritoneal or pleural mesothelioma when they were found.
Most patients are at least 60 when first diagnosed, often with symptoms and advanced disease. He was 42 the first time.
"How I ended up with this disease was never my concern. I've really never focused on that. I'm not one to sit there, mope around, and say 'I'm a victim.' I'm not going to do that,'' he said. "That's not me. I'm just going to do the best I can with what I have."
Make the Best of What Life Brings
Jarreau still loves being outdoors — fishing, hunting, car shows, watching drag racing at the local track. The family still takes the annual beach vacation on the Gulf of Mexico. He doesn't look or act sick.
Jarreau credits the support he has received from many places, including friends, family, co-workers and church. His belief in God is strong.
"I tell my children, you make the best of what life gives you," he said. "With the will of God, all things are possible. My situation is a learning experience we can all benefit from."
Jarreau has worked in the petroleum chemical industry, the pipe fabrication division, for almost 30 years. He hopes to work there another 15 years.
Penelope, his wife, is a registered nurse, and her support has been invaluable.
"Our goal is to go until normal retirement, then we can sit back and enjoy life. We hope to work until everyone in the family can take care of themselves," he said. "We've had quite a cruise, with all that's happened. But the most important thing is being there for the kids, raising them to be respectful, independent and successful."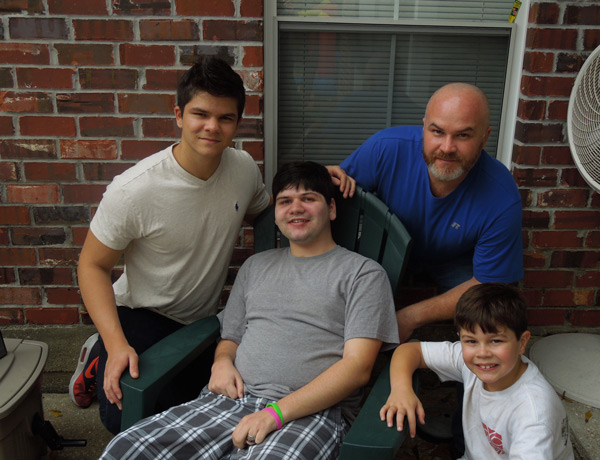 Family Learns from Each Other
Son Jake is 10, changing sports as the season changes. Daughter Jules, 8, is going from dance to basketball to cheerleading. Both do well academically.
Sons Justin and Josh are 23 and 21, respectfully. Josh has started his career after graduating from college. A car accident 14 years ago left Justin with a traumatic brain injury. He graduated from high school when many thought he never could.
"We try and show the children that things happen in life, both good and bad, and you deal with them," Jarreau said. "My issues are just one more learning experience for everyone. That's what life is all about."
Free Mesothelioma Guide
Get Answers to All Your Mesothelioma Questions