Awareness & Research
Asbestos Shatters Dreams of Classic Car Enthusiasts
Fact Checked
Our fact-checking process begins with a thorough review of all sources to ensure they are high quality. Then we cross-check the facts with original medical or scientific reports published by those sources, or we validate the facts with reputable news organizations, medical and scientific experts and other health experts. Each page includes all sources for full transparency.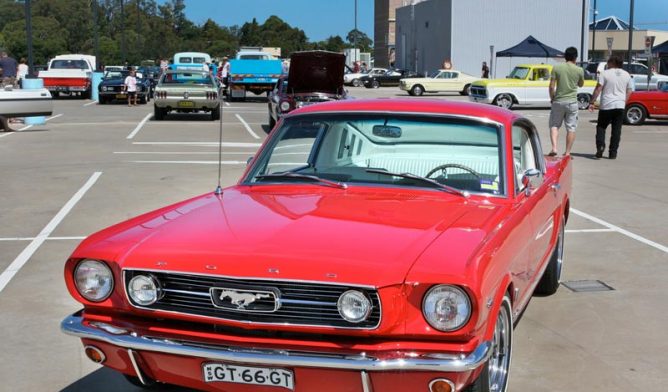 In an age where most cars on the road are indistinguishable from each other, it is not surprising that some Australians seek to own a classic car to stand out from the rest.
These cars have the added attraction of needing a great deal of manual input from the driver to achieve maximum performance out of the engine and transmission. For classic car enthusiasts, it can be a very rewarding experience to have their car running smoothly.
However, there is another feature of classic cars that has ended the dream of owning one for many Australians.
Virtually all cars built before 1999 have asbestos-based components in brake and clutch linings, brake disc pads, gaskets and other vehicle parts. Asbestos is the known cause of mesothelioma and other asbestos-related cancers.
Australia has long aimed to be an asbestos-free country. In 2003, the Australian government declared a zero-tolerance policy of asbestos and imposed an Australian-wide ban on the importation, manufacture and use of the toxic mineral.
Despite the ban, little was done to stop classic cars from entering the country until 2017, when the government cracked down on importation and made it the responsibility of the importer to have the cars tested for asbestos and to have asbestos removed if found.
But few countries have certified asbestos inspectors, and the Australian Border Force does not have the necessary resources to adequately monitor the situation, capable of inspecting fewer than 5% of cargo entering the country.
Still, the Australian Border Force has found asbestos-components in several popular classic car models, including:
1948 Chevrolet Fleetline
1969 Chevrolet Corvette
1987 Nissan Skyline
1973 Jaguar E-Type
1965 Ford Mustang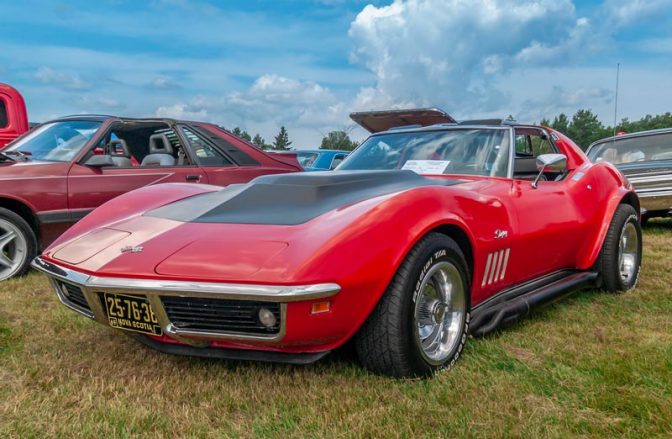 Inspecting All Cars Is an Impossible Task
Anyone wishing to import a classic car into Australia can avoid asbestos testing if:
The owner is able to provide sufficient evidence to show the car does not contain the deadly mineral in any form
Any part suspected of containing asbestos has been removed prior to importation
In 2018, six vintage Maserati sports cars from England were shipped to Australia to take part in an Australian tour. They were held in a warehouse until it could be determined if they contained asbestos.
Of the eight cars, two — built after it became illegal to produce cars containing asbestos — were released. The remaining six Maserati models were exported out of Australia after the importers refused to have them drilled to test for asbestos.
The Australian government does not wish to unduly penalize classic car importers. However, asbestos is a killer and it is the government's responsibility to protect the public from any asbestos-containing materials coming into the country.
That said, it is impossible for the border patrol to inspect every classic car that makes its way to Australia, and there will always be importers who are willing to take the risk.
Asbestos Problem Fueled by Free-Trade Agreement
Classic car parts are just one of the many asbestos-laden products that continue to make their way into the Australia, and free-trade is fueling the problem.
There are still a number of countries with lax asbestos regulations. Among them is China, which has no asbestos regulation and is responsible for half of all the asbestos in the world.
Unreliable certification and asbestos-testing procedures often leads to goods classified as "asbestos-free," when they actually contain small amounts of asbestos.
The Dark Side of the Web
The internet also plays a part in asbestos contamination. E-commerce platforms on Chinese websites promote asbestos-laden building products that can be purchased and shipped to anywhere in the world without certification of compliance.
These websites also promote non-asbestos products. However, lax regulations regarding the use of asbestos in China makes the importation of any product from the country a serious risk.
Below are just a few of the asbestos products China is currently selling on the internet:
White chrysotile fiber for coating, heat preservation and material-wear resisting
Twisted dusted asbestos rope for insulation
Dust-free asbestos braided square packing
Wire-reinforced graphited asbestos packing with rubber
Dust-free asbestos sheet board for fireproof and heat insulation application
Asbestos packing with PTFE used in valve pumps
Dusted asbestos cloth
Front brake pads auto accessory semi-metallic asbestos brake pad for Mazda
Superior Asbestos Gasket Sheet
Mica Talc Asbestos Powder Bakelite insulation material
With these asbestos products and countless more easily available for purchase online, Australia's dream of becoming asbestos-free will likely never be realized.
Unfortunately, it is even worse for countries such as the United States where asbestos is restricted but not fully banned.