Center of Excellence
Treatment center that utilizes a tumor board consisting of surgeons, radiation oncologists, pathologists, dietitians and other health care professionals who evaluate individual mesothelioma patients.
Baylor University Medical Center at Dallas
Baylor University Medical Center at Dallas is a leading cancer research and teaching hospital that offers a multidisciplinary approach to caring for mesothelioma patients. The center specializes in innovative surgical techniques and the latest radiation therapy approaches. It also offers mesothelioma clinical trials and one of the largest lung transplant centers in the country.
Get in Touch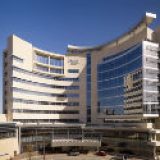 3500 Gaston Ave. Dallas, TX 75246
Baylor University Medical Center a Leader in Cancer Care
The Baylor University Medical Center at Dallas is a major teaching, research and patient care facility that includes more than 20 specialty hubs designed to treat a wide range of medical conditions.
The treatment of pleural mesothelioma became a priority at Baylor University Medical Center recently with the building of a new multidisciplinary thoracic surgery department — the only one of its kind in the Dallas area — under the leadership of renowned surgeon Dr. David Mason.
Mason, who worked previously at the Cleveland Clinic Cancer Institute, hopes to see 100 mesothelioma patients annually and make the Baylor University Medical Center a referral facility where patients come from across the state.
"The program we're putting together was needed in this area," Mason said. "There just wasn't a real focus on thoracic oncology with this kind of approach. I think our patients will benefit greatly from what we're doing."
The mesothelioma program will be part of the Chest Cancer Research and Treatment Center that also is coming together at Baylor under Mason's direction. It will be integrated into the Sammons Cancer Center, the North Texas leader in cancer care since its inception 35 years ago.
Sammons is committed to a multimodal approach to treatment that can include a combination of surgery, chemotherapy and radiation, depending upon each patient's unique situation.
Baylor Medical Center is part of the Baylor Scott & White Health network of hospitals.
Sammons Cancer Center Growing at Baylor University Medical Center
At Sammons, all types of lung cancer are treated, including carcinoid, small cell and non-small cell, along with mesothelioma. Lung cancer and a commitment to treating it effectively led to the development of Sammons.
Physicians there have several diagnostic tools at their disposal in identifying lung cancer. They include bronchoscopy, chest X-ray, lung biopsy, lung CT, PET scan and sputum cytology.
Mesothelioma treatments at Sammons include:
Lung surgery
Chemotherapy
Radiation
Cyberknife Radiosurgery
Intensity modulated radiation therapy (IMRT)
High-dose rate brachytherapy
Baylor University Medical Center's Simmons Transplant Institute
The Baylor University Medical Center also includes the Annette C. and Harold C. Simmons Transplant Institute, one of the largest multispecialty transplant centers in the country. The center entails the facilities in Dallas and Fort Worth.
The Transplant Institute has performed more than 11,500 procedures, including lung, kidney, liver, pancreas and heart transplants. It has performed more than 3,000 liver transplants.
Since the first lung transplant in 1990, doctors have performed more than 350 of those procedures at the center. The Advanced Lung Disease Program also provides sophisticated diagnostic testing and therapies for patients.
Baylor Research Institute Focuses on Treatment, Prevention
The Baylor University Medical Center includes the Baylor Research Institute, which focuses on prevention therapies and treatments for various diseases. The research effort is patient focused, designed to take research out of the laboratory and into the clinic as quickly as possible.
Many patients at the center enroll in clinical trials that are part of the research efforts. As part of the collaborative approach used at Baylor University Medical Center, the Research Institute works closely with the medical staff to improve the well-being and care of all its patients.
The Research Institute at Baylor currently is involved in more than 800 projects, most spanning the 20 medical specialties within the medical center. The institute has been involved in several treatment-changing breakthroughs, including some involving skin cancer, diabetes, lupus, colon cancer and heart disease. It is supported by the Baylor Health Care System Foundation and by grants from the National Institutes of Health.
Baylor University Medical Center Excels at Training
With 220 medical residents and fellows, Baylor University Medical Center is one of the state's leading teaching hospitals, sending doctors into all parts of the state.
The American Nurses Credentialing Center re-accredited the Baylor University Medical Center in 2013 for the third consecutive time. The honor put it among the top two percent of the nation's hospitals by the credentialing arm of the American Nurses Association.
Accolades for Baylor University Medical Center
The Baylor University Medical Center was listed among America's Best Hospitals for the 21st consecutive year by U.S. News & World Reports annual rankings.
Six medical specialties were ranked among the Top 50 in the country. The specialties include pulmonology, urology, gastroenterology, gynecology, orthopedics and nephrology.
Mesothelioma Clinical Trials at Baylor University Medical Center
A phase II clinical trial studying the effectiveness of the immunotherapy combination of nivolumab (Opdivo) and ipilimumab (Yervoy) with rare tumors, including mesothelioma.