40+ Financial Resources for Cancer Patients
Cancer affects millions of people worldwide. In fact, the American Cancer Society estimates 1,806,590 new cancer diagnoses and 606,520 cancer deaths will occur across the nation in 2020. However, there are numerous resources and heart-led nonprofits that have been created to help cancer patients beat cancer and regain their health.
From housing assistance to resources for low-income families, this guide shares over 40 ways to help fund treatment and living expenses for those affected by cancer. If you're here because you're a cancer patient who needs financial assistance, you are not alone. For easier reading, jump to a section that meets your financial needs with the menu below.
Page Topics
Housing Assistance Resources
Lodging is a common cost associated with cancer treatment that people often forget. In some cases, it adds more unnecessary stress for patients. This is the reality for many families who are affected by cancer. However, there are a number of different resources available to help cover housing costs for families while patients receive treatment.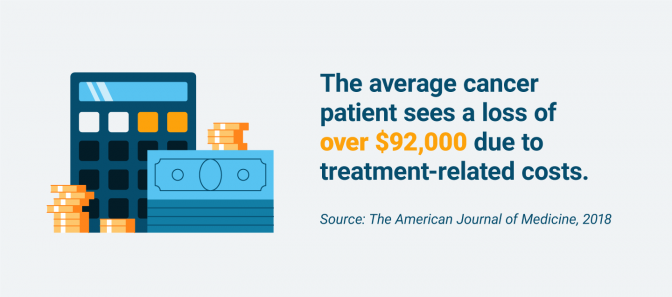 1. Healthcare Hospitality Network
Cancer Type: Any
Who It's For: Patients and families
The Healthcare Hospitality Network is an association of close to 200 nonprofit organizations that provide housing assistance to cancer patients and their families. Its members include St. Jude Children's Research Hospital and the American Cancer Society. HHN prides itself on creating supportive communities through its hospital hospitality houses. These homes are often free or significantly reduced in price to help ease the financial burden and stress that cancers can cause.
2. American Cancer Society's Hope Lodge
Cancer Type: Any
Who It's For: Patients and caregivers
Similar to HHN, the American Cancer Society's Hope Lodge is a free housing service for when a cancer patient's best treatment option is located in a different city. There are over 30 Hope Lodge sites across the United States and Puerto Rico. A goal of Hope Lodge is to create a living environment where patients can solely focus on their treatment needs.
3. Joe's House
Cancer Type: Any
Who It's For: Patients, families and caregivers
Ann W. Calahan, founder of Joe's House, experienced firsthand the difficulties of finding a place to stay when her husband battled cancer. Joe's House aims to streamline the reservation process and make finding a home near cancer treatment centers easier. It does this through its established relationships with hotels and lodging facilities. It's important to note that Joe's House doesn't provide financial assistance. However, many of its partners provide discounts for cancer patients.
4. Ronald McDonald House Charities
Cancer Type: Any
Who It's For: Children with cancer and their families
With over 375 Ronald McDonald House global programs, the organization is able to provide more than 2.5 million overnight visits per year. The Ronald McDonald House program minimizes the stress and financial burden associated with helping your child fight cancer. In addition to providing housing near hospitals, Ronald McDonald House can help improve parents' communication with medical teams and provide meals.
5. Sisters Network Inc.
Cancer Type: Breast cancer survivors
Who It's For: Women
Sisters Network Inc. is the United States' only African American breast cancer survivorship organization. After battling and beating breast cancer, Karen Eubanks Jackson founded Sisters Network Inc. to break the silence and shame of breast cancer among African American women. This organization is home to the Breast Cancer Assistance Program, which provides financial assistance for housing, copays and office visits.
Travel Resources
It's common for cancer patients to travel to another state to receive the best treatment for their cancer type. This makes air travel a necessity for many families. From volunteer-based charities to donated seats on commercial flights, there are organizations ready to help.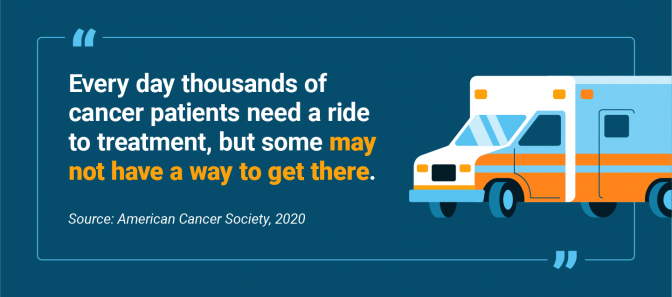 6. Air Care Alliance
Cancer Type: Any
Who It's For: Cancer patients who need air travel to treatment
Air Care Alliance is a nonprofit organization that supports volunteer-based charities through its vast referral system. This referral system can connect cancer patients to volunteer pilot organizations that offer free air travel to medical treatment facilities.
7. Along Comes Hope
Cancer Type: Any
Who It's For: Children with cancer and their families
Along Comes Hope is a nonprofit that supports a child's cancer journey through financial assistance and the spirit of hope. In order to help families feel comfortable and safe, Along Comes Hope assists with airfare, lodging, gas and groceries. Furthermore, kids who are fighting cancer can receive their own teddy bear named Hope.
8. American Cancer Society Road To Recovery program
Cancer Type: Any
Who It's For: Cancer patients without transportation or those who cannot drive themselves
The American Cancer Society's Road To Recovery program transports cancer patients to and from treatment with the help of American Cancer Society volunteer drivers. In some instances, a caregiver may be required to join a patient. For example, patients who are under the age of 18 need a caregiver. It's important to note that it could take many business days to schedule a ride, so plan in advance.
9. Angel Flight East
Cancer Type: Any
Who It's For: Children and adults with cancer
Angel Flight East is a nonprofit that facilitates free air travel for those who are seeking treatment far from home. This organization serves the Northeast United States, but can connect patients to other volunteer pilot organizations outside the Northeast region. These volunteer pilots use their personal aircrafts and cover all the air transportation expenses.
10. Corporate Angel Network
Cancer Type: Any
Who It's For: Children and adults with cancer
Most airfare resources we've shared thus far have been facilitated through private planes. However, Corporate Angel Network flies cancer patients to treatment facilities at no cost on both private and corporate planes. In fact, the organization reports helping more than 60,000 patients since 1981. The group's website notes that eligibility isn't based on financial need, unlike some resources.
11. Lazarex Cancer Foundation
Cancer Type: Any
Who It's For: FDA clinical trial patients
One of Lazarex Cancer Foundation's programs is the Care Program. The Care Program assists patients in financing a variety of travel costs and methods such as airfare, rental cars, gas and parking. For example, one subprogram called "Fueling Hope" reimburses patients' gas, parking and tolls when driving to clinical trials. An added benefit of the Care Program is that it provides funding for a travel companion. This helps many cancer patients feel supported emotionally and financially.
12. LifeLine Pilots
Cancer Type: Any
Who It's For: People with medical and humanitarian needs
Another resource that offers free air transportation for cancer patients is LifeLine Pilots. LifeLine Pilots was founded in 1981 and has flown over five million charitable miles. Similar to other resources in this section, LifeLine Pilots operates with volunteer pilots who are willing to donate all of a charitable flight's expenses. If you live in the Midwestern region of the United States, this resource may be a great fit.
13. Leukemia & Lymphoma Society
Cancer Type: Blood
Who It's For: U.S. blood cancer patients
The Leukemia & Lymphoma Society's Susan Lang Pay-It-Forward Patient Travel Assistance program provides patients with $500 in financial aid toward travel-related expenses. Some approved expenses include ground and air transportation, gas, parking, ambulance services and baggage fees. However, international travel is not covered. In order to qualify for the program, patients must be at or below the five hundredth percentile of the U.S. federal poverty guidelines.
14. Mercy Medical Angels
Cancer Type: Any
Who It's For: Ambulatory patients
From private and commercial flights to gas cards and train tickets, Mercy Medical Angels provides assistance for a number of transportation needs. Due to these capabilities, the organization is able to execute more than 20,000 free trips nationwide every year. Mercy Medical Angels is a great resource for patients who are ambulatory and require no medical care en route.
Medication and Treatment Resources
If you're overwhelmed and wondering how you'll be able to afford a large copay or insurance premium, check out some of the resources below that could provide the financial assistance you need.
15. Assistance Fund
Cancer Type: Program specific
Who It's For: Cancer patients and their families
The Assistance Fund is an independent foundation that provides financial assistance to cancer patients facing high copayments, deductibles and coinsurance. Through its more than 70 programs, the Assistance Fund has supported 125,000 people in gaining the treatment they needed since 2009. A few programs to mention are the Breast Cancer Copay Assistance Program, Bladder Cancer Copay Assistance Program and Gastric Cancer Copay Assistance Program.
16. Dental Lifeline Network
Cancer Type: Any
Who It's For: Medically fragile patients
Cancer can unexpectedly rattle a person's budget and savings. This can leave some cancer patients financially insecure with other routine medical services, such as dental care. Dental Lifeline Network provides donated dental services and education to people who are unable to afford it and are medically fragile. The organization's Donated Dental Services program includes a cohort of 15,000 volunteer dentists and has impacted more than 120,000 lives. Find out if you qualify for free dental care with its state programs database.
17. Good Days
Cancer Type: Any
Who It's For: Cancer patients and their families
Good Days is an independent nonprofit organization that provides financial aid to cancer patients. The organization's services include copay, travel, premium and diagnostic testing assistance. An example of a life-changing program Good Days provides is the Premium Assistance program. The Premium Assistance program was designed for patients who need help financing their medical insurance premiums. Good Days can make payments toward a patient's monthly premium costs as well as premiums for family members.
18. Komen Treatment Assistance Program
Cancer Type: Breast cancer
Who It's For: Cancer patients
Susan G. Komen is the world's largest nonprofit source of funding and awareness for breast cancer treatment. In fact, the organization has invested more than $2.9 billion in research and programming since its inception in 1982. The Susan G. Komen Treatment Assistance Program assists breast cancer patients in paying for transportation, food, child care, medication, oral pain medication, antinausea medication and oral chemotherapy.
19. NeedyMeds
Cancer Type: Any
Who It's For: Cancer patients
NeedyMeds is a registered nonprofit and source of information on drug company financial assistance programs. However, there are some programs that are unique to NeedyMeds, such as the PAPTracker and Patient Assistance Program Administration. The PAPTracker helps patients streamline the application process for assistance programs. This can be particularly useful to save time and get help faster.
20. Patient Access Network Foundation
Cancer Type: Any
Who It's For: Underinsured people
No one should be discouraged from seeking treatment due to high out-of-pocket health care costs. The PAN Foundation awards grants to patients on a rolling, 12-month basis. The nonprofit gives patients flexibility to make changes to their covered medication, health care providers and pharmacies without altering their grant eligibility. As a result, PAN has been able to provide $3 billion in financial assistance since 2004.
21. Patient Services Inc.
Cancer Type: Any
Who It's For: Cancer patients
Patient Services Incorporated is a nonprofit patient assistance organization. Some services the group provides include ancillary, copayment, health insurance premium and travel assistance. In terms of ancillary assistance, it can help reduce patients' out-of-pocket expenses for lab testing, durable medical equipment, medical visits and more.
Food Assistance Resources
Food insecurity is real. Don't be afraid to ask for help if putting food on the table is a daily challenge for you. From grants to federally funded programs, support is out there and people are ready to help.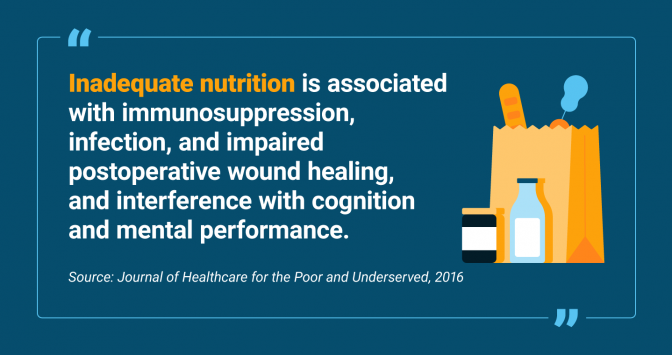 22. Meals on Wheels
Cancer Type: Any
Who It's For: Seniors
Although Meals on Wheels isn't a program specific to cancer patients, it's worth mentioning due to its impressive impact and services. Meals on Wheels is the only federally supported program that meets the nutritional needs of seniors. If you're a senior and battling cancer, Meals on Wheels can be a great resource to help avoid unnecessary hospitalizations caused by poor nutrition. Some meals are provided at no cost, but fees are determined on an individual basis.
23. Patient Advocate Foundation (PAF)
Cancer Type: Breast, skin
Who It's For: Cancer patients
The Patient Advocate Foundation provides small grants to cancer patients who meet specific diagnoses and financial criteria. The organization's LEISHLine Financial Aid Fund provides a $1,000 grant for patients diagnosed with Merkel cell carcinoma, which could cover food and nutritional needs. Additionally, the Metastatic Breast Cancer Financial Aid Fund provides a $600 grant for patients diagnosed with stage III or stage IV breast cancer. It also covers non-medical expenses such as food.
24. SNAP
Cancer Type: Any
Who It's For: Dependent on household income
The U.S. Department of Agriculture's Supplemental Nutrition Assistance Program, commonly known as SNAP, was created to help needy families afford healthy food and become self-sufficient. This resource isn't directly specific to cancer patients, but some can be eligible. The Leukemia & Lymphoma Society reports, "A cancer patient may meet the resource and income limits for SNAP. For most individuals, the household must meet both the gross and net income limits to be eligible for SNAP benefits."
Resources for Women and Those with Children
Many people don't realize infertility is a side effect of some cancer treatments. Thankfully, there are multiple nonprofits and charitable organizations dedicated to supporting fertility preservation. Some organizations award grants for sperm and egg freezing specifically for cancer patients.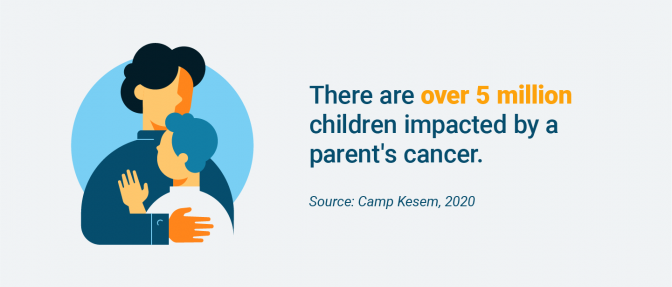 25. Alliance for Fertility Preservation
Cancer Type: Any
Who It's For: Cancer patients interested in fertility preservation
The Alliance for Fertility Preservation is a nonprofit charitable organization that specializes in fertility preservation for cancer patients. Unfortunately, some cancer treatments can cause infertility. The Alliance for Fertility Preservation connects users with financial assistance programs for fertility preservation and post-treatment family building grants. For example, the Tinina Q. Cade Foundation's Family Building Grant provides up to $10,000 to needy, infertile families. The grants can be used for infertility treatment or domestic adoption.
26. Camp Kesem
Cancer Type: Any
Who It's For: Children with parents who are diagnosed with cancer
We know cancer doesn't solely affect an individual; it can affect family members as well. Camp Kesem is a nationwide movement and community driven by college students. There are 131 chapters represented in 44 states nationwide. At Camp Kesem, kids engage in programs that connect them with other children who are going through similar experiences. All of the programming and activities are free for cancer-affected families.
27. CancerCare
Cancer Type: Any
Who It's For: Cancer patients seeking active treatment
CancerCare is an organization that provides free support services and information on the challenges of cancer. For example, financial and emotional challenges are covered. CancerCare's Financial Assistance Program offers some financial assistance for cancer-related costs like child care and transportation. Both of these costs can be covered by the program for people with any cancer diagnosis.
28. The Feather Foundation
Cancer Type: Any
Who It's For: Parents with cancer
The Feather Foundation is a nonprofit organization that provides financial support to parents with cancer. The Feather Foundation works with your health care provider to award a one-time $300 grant. New York and New Jersey residents are eligible for the grant and must complete an application on the organization's website. Furthermore, there are some free conversation guides to help parents navigate cancer-related conversations with their children.
29. Livestrong Fertility
Cancer Type: Any
Who It's For: Cancer patients
Livestrong Fertility helps cancer patients understand fertility risks and connects them with fertility preservation discounts through its vast network of partners. More specifically, the organization provides free fertility medications for women through its EMD Serono partner. Other services such as sperm and egg freezing are available for eligible patients.
30. Team Maggie
Cancer Type: Any
Who It's For: Men and women cancer patients
The nonprofit organization Team Maggie was founded in 2015 when Maggie Davis discovered she had breast cancer and could become infertile due her prescribed treatment. As a way to help young people without children hold onto the hope of building a family, the Team Maggie for a Cure Grant was developed. The Team Maggie for a Cure Grant can provide up to $2,500 to assist cancer patients looking to cover fertility preservation costs such as egg retrieval.
Resources for Low-Income Families
Having a family member diagnosed with cancer can inflict an economic burden on a household. This is particularly challenging for families in lower income brackets. Thankfully, there are some resources that provide financial aid for medical, living and career-development costs.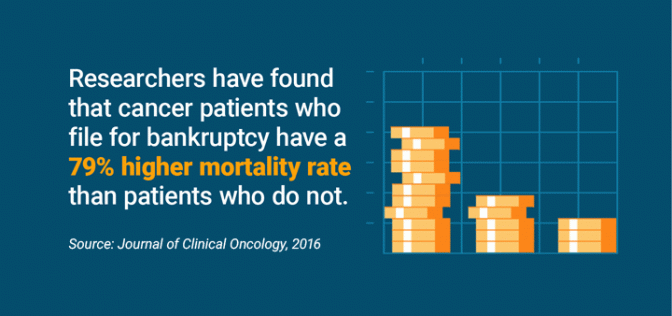 31. AvonCares Program
Cancer Type: Breast cancer
Who It's For: Underserved women with cancer
The AvonCares Program is a partnership between the Avon Foundation for Women and CancerCare. The program provides financial support to underserved women for living expenses such as home care, child care and transportation. Furthermore, the program prides itself on assisting women in all 50 states.
32. Medicine Assistance Tool
Cancer Type: Any
Who It's For: Cancer patients, caregivers and health care providers
The Medicine Assistance Tool is a search engine created by the Pharmaceutical Research and Manufacturers of America, or PhRMA. MAT can be used by patients, caregivers and health care providers to find information and assistance resources from biopharmaceutical programs. Some of these programs involve a cost-sharing feature to help diminish out-of-pocket expenses. This can be a great option for low-income families since each search is personalized.
33. Samfund
Cancer Type: Any
Who It's For: Young adult cancer survivors
Most of the resources we've looked at provide financial assistance for current cancer patients. However, the Samfund assists young adult cancer survivors. Many young adults exhaust their financial resources after finishing cancer treatment, which can make their career goals feel distant. The Samfund provides direct financial grant assistance and free online education to help young adults make informed financial and career decisions.
34. Low-Income Home Energy Assistance Program (LIHEAP)
Cancer Type: Any
Who It's For: Low-income families
Another resource that's not directly created for cancer patients or survivors, but also useful for low-income families, is the Low-Income Home Energy Assistance Program. LIHEAP is run by the U.S. Department of Health and Human Services and targets households with low income that pay a high proportion of income for energy expenses. This program provides federally funded aid toward home energy bills and energy crises. Each state has its own unique set of rules to follow when applying for aid.
Resources for Veterans
Financial aid can come from a variety of different communities. For example, the military. There are military exclusive organizations to help veterans and military families affected by cancer. This includes assistance with housing, transportation and general living expenses.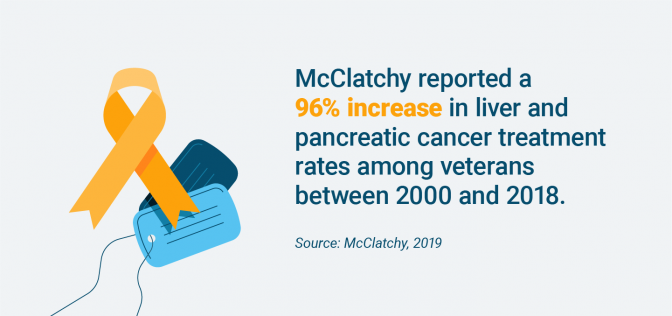 35. Army Emergency Relief (AER)
Cancer Type: Any
Who It's For: Veterans
Army Emergency Relief is a tax-exempt nonprofit that provides zero-interest loans, grants and education scholarships to U.S. Army veterans. The AER's loans and grants can be used to fund travel, lodging, health care, utilities and more.
36. Coast Guard Mutual Assistance
Cancer Type: Any
Who It's For: U.S. Coast Guard families
Coast Guard Mutual Assistance is an independent nonprofit charitable organization that supports the U.S. Coast Guard and its families. The CGMA has numerous programs to assist families such as education programs and family support assistance. In addition, the Coast Guard is able to provide short-term interest-free loans and financial grants that could be used to help with cancer-related costs.
37. Fisher House Foundation
Cancer Type: Any
Who It's For: Military, veterans and their families
The Fisher House Foundation provides free housing for military and veteran families while a family member is in the hospital. According to its website, "The program has saved military and veterans' families an estimated $500 million in out-of-pocket costs for lodging and transportation." Fisher House creates a space where military families can lean on each other during a shared experience such as cancer.
38. Operation Homefront
Cancer Type: Any
Who It's For: Military families
Operation Homefront is a national nonprofit organization dedicated to helping build strong military families. Through the organization's Critical Financial Assistance program, families can gain financial support for rent payments, utility bills and food. This aid is available to all members of the military community.
39. PALS Patient AirLift Services
Cancer Type: Any
Who It's For: Cancer patients and veterans
PALS is another nonprofit that organizes free air transportation for cancer patients who can't afford to fly commercially. Much like other travel aid resources, volunteer pilots donate their time and aircraft for families traveling to treatment locations. Furthermore, PALS proudly supports wounded veterans and their families with free flights.
Additional Tips and Resources
Cancer costs. This guide has walked you through resources that assist cancer patients and families with medical, housing and miscellaneous living expenses. Below are some extra ways to stay knowledgeable when it comes to your financial health.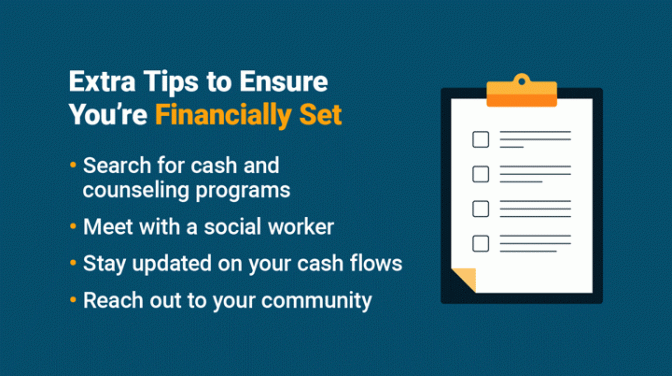 40. Look for counseling and cash programs that pay caregivers. These programs differ state to state, so contacting your local Medicaid office will provide more details.
41. Talk with a social worker or financial counselor about your financial situation or any other concerns. Having these conversations early can help you develop a monthly payment plan and find further financial aid.
42. Stay updated on your income and expenses. This includes contacting your mortgage and utility companies to identify new payment plan options. It can also be beneficial to revisit your wants and needs. Ask yourself where you can cut back spending to allocate more cash toward medical expenses.
43. Connect with your community and family. Asking for money isn't easy. However, the people who are closest to you are often an excellent source of emotional and financial support. Try starting a fundraiser with online platforms such as GoFundMe.
In addition to the many initiatives listed above, The Mesothelioma Center provides a number of free resources to cancer patients and their families. Mesothelioma patients seeking financial aid, assistance with VA claims or compensation for asbestos exposure can find help and information via the mesothelioma patient resources page.
Cancer is already tough without the added financial burden. However, there are millions of people who are on your team and ready to fight alongside you. Share this guide with your community to help connect more cancer patients to free financial aid resources. We are in this together.
---