History of ABB Lummus Global
ABB Lummus Global, Inc. is part of a larger organization, ABB Ltd., which is headquartered in Switzerland. ABB combined two separate entities, the Swedish electrical company Allmanna Svenska Elektriska Aktiebolaget (ASEA) and Switzerland-based Brown, Boveri & Cie (BBC), both of which were founded in the late 1800s.
Specializing in high-capacity transformers and electrical systems, ASEA built the world's first 120 MVA 220kV transformer and designed the first 400 kV AC cable. BBC built Europe's first steam turbine, the first high-speed locomotive and the first gas-insulated switchgear of specific power that was designed to increase the safety of circuit breakers in confined spaces.
The companies merged in 1988, forming ABB and establishing a headquarters in Zurich, Switzerland. As a single company, the researchers, scientists and technicians of ABB continued their ground-breaking work in manufacturing and process automation.
In 1995, ABB created Lummus Global by merging ABB Global Engineering with ABB Lummus Crest. Lummus Global has long been a leader in the development of process technology for the petrochemical and oil and gas industries. The company currently operates through five business divisions: power products, power systems, discrete automation and motion, low voltage products and process automation.
For several decades, ABB manufactured many products that contained asbestos ingredients. The company incorporated this dangerous mineral into products like gaskets, valves, insulation, and other items used in generators, reactors and related technologies. As a result, ABB faced asbestos claims that eventually caused significant legal implications.
Asbestos Litigation
In 2006, ABB Lummus Global filed for Chapter 11 bankruptcy in an effort to pay out asbestos-related liability claims filed against the company. It was the second of two ABB subsidiaries to file an asbestos-related bankruptcy. The first, Combustion Engineering, had filed for Chapter 11 the previous year. Injured parties filed a total of 135,000 asbestos claims against Lummus Global in the United States, and another 440,000 claims were filed against Combustion Engineering.
An asbestos personal injury trust was created as part of the Lummus Chapter 11 reorganization plan. ABB allocated nearly $1.5 billion to pay asbestos claims made by employees and subcontractors of Lummus Global and Combustion Engineering. The purpose of the trust is to expedite claims against ABB in a timely and equitable fashion.
The ABB Lummus Global Inc. Asbestos PI Trust sets forth a process for filing a claim and the specific procedure by which claims are assessed. The trust liquidated and paid 2,515 claims in 2017, totaling nearly $2 million, according to an annual financial report filed April 30, 2018.
The trust fund had more than $22.5 million in funding at the end of 2017 and accrued $73,051 in interest that year.
In 2007, ABB sold Lummus Global to Texas-based CB&I for $950 million in an effort to further fund its asbestos liability trust. Today, products manufactured by ABB US are asbestos-free.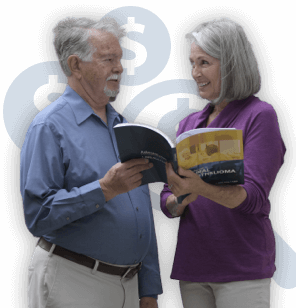 Exposed to Asbestos at A.B.B. Lummus Global Inc.?
Gain access to trust funds, grants and other forms of compensation for you or your loved ones.
Get Help Now
Industries and Occupations
ABB Lummus Global manufactured a variety of asbestos-containing equipment and technologies throughout its long history. The manufacturing of these products put many of ABB's employees at risk of developing respiratory illnesses related to asbestos exposure.
Some of the occupations potentially exposed while working at ABB include factory workers, machinists, metal workers and engineers. Continual exposure to asbestos can be detrimental and may not be noticeable for decades. At risk workers are encouraged to receive regular medical screenings and report any health conditions to their doctor.
Learn About Other Companies That Manufactured Asbestos Products
Products
Some of the products manufactured by ABB that potentially contained asbestos include high-capacity transformers, electrical systems, AC cables, steam turbines and gas-insulated switchgears.
Company Facts
ABB operates in nearly 100 countries
Its operations utilize 7 research centers and 6,0000 researchers from over 70 colleges
ABB manages nearly 4,780 patent families and 19,890 patent applications
6 Cited Article Sources
The sources on all content featured in The Mesothelioma Center at Asbestos.com include medical and scientific studies, peer-reviewed studies and other research documents from reputable organizations.
How did this article help you?
What about this article isn't helpful for you?
Did this article help you?
Thank you for your feedback.
Would you like to speak with a Patient Advocate?
Last Modified February 7, 2019