History
Foster Wheeler is an equipment supplier, serving industries such as engineering, construction and power generation. The company combines two business groups, the Global Engineering and Construction (E&C) Group and the Global Power Group.
In 1884, the Foster family founded the Water Works Supply Company, which later became the Power Specialty Company. Power Specialty merged with Wheeler Condenser & Engineering Company in 1927 to form the Foster Wheeler of today. The company's major business focuses include project management, oil refinery design and construction, liquefied natural gas terminals, petrochemical plants and boilers for coal-fired power plants.
The companies that merged to form Foster Wheeler have longstanding ties to the asbestos industry. For decades, several of these companies manufactured and distributed asbestos-containing products. Wheeler Condenser & Engineering Company supplied steam condensers, pumps and heat exchangers to the U.S. Navy, and the Power Specialty Company primarily manufactured super heaters and boiler components. During World War I, Power Specialty also provided boilers to the Merchant Marines.
After the formation of Foster Wheeler, the company continued to develop business relationship with the military. During World War II, the armed forces contracted Foster Wheeler because of its expertise with steam generators, heaters and cooling equipment. Throughout the 1950s and '60s, Foster Wheeler expanded its operations to France, Italy, Spain and Australia.
In the 1970s and '80s, the company took advantage of booms in the oil and utility power industries. The booms eventually slumped, however, motivating the company to create Foster Wheeler Power Systems, Inc. and Foster Wheeler Environmental Services, Inc. These subsidiaries handled waste-to-energy plants and hazardous waste management respectively.
Foster Wheeler expanded into Europe and Asia by the 1990s, brokering multi-million dollar boiler contracts in China and opening a polyethylene plant in the Philippines. As of 2012, the company reported its total value of tradable shares to be approximately $2.4 billion.
Foster Wheeler's principal subsidiaries include:
Foster Wheeler International Corporation
Foster Wheeler USA Corporation
Foster Wheeler Constructors, Inc.
Foster Wheeler Environmental Corporation
Foster Wheeler Energy Limited (United Kingdom)
Foster Wheeler Energy International, Inc.
Foster Wheeler Energy Corporation
Foster Wheeler Power Systems, Inc.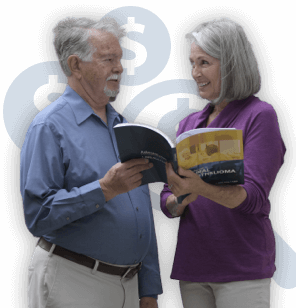 Exposed to Asbestos at Foster Wheeler?
Gain access to trust funds, grants and other forms of compensation for you or your loved ones.
Get Help Now
Litigation & Specific Lawsuits
As a result of extensive asbestos use throughout the years, thousands of workers injured by Foster Wheeler products have taken the company to court. The plaintiffs in these asbestos lawsuits hope to receive compensation from the companies responsible for their asbestos-related illnesses. The cases can involve a single plaintiff, but sometimes courts combine multiple plaintiffs into one suit. Many Foster Wheeler cases have been settled out of court, some have been dismissed and others remain pending.
One high profile case against Foster Wheeler resulted in one of the largest asbestos verdicts in California history. Alfred Todak sued Foster Wheeler Corporation after he developed pleural mesothelioma. At the center of the suit was Foster Wheeler's asbestos-containing marine boiler, which exposed Todak to asbestos fibers while he worked as a Navy electrician. A San Francisco jury found Foster Wheeler liable for Todak's injuries, awarding him $22.7 million in damages. Todak's wife received $11 million for loss of consortium.
In another case, Betty McBride filed suit against Foster Wheeler and two Florida power plants —Smith Power Plant in Southport and Crist Power Plant in Pensacola. McBride's husband Woodrow was exposed to asbestos as an employee of two electrical power plants in the state between 1968 and 1996. He later died of lung cancer in 2005. A jury awarded Mrs. McBride $1 million on May 6, 2009, but only ordered Foster Wheeler to pay $250,000 in damages.
Industries & Occupations
Although Foster Wheeler's product line did not consist entirely of asbestos-laden products, the company manufactured various asbestos-containing parts for marine boilers. Military personnel are the primary claimants that have filed asbestos personal injury claims against the company.
In World War II, for example, Foster Wheeler supplied the U.S. Navy with boilers and related equipment for battleships, liberty ships and destroyers. The boilers contained gaskets, insulation and refractory materials that, in accordance with Navy specifications, contained large amounts of asbestos. Many Navy veterans, including shipyard workers, boiler workers and pipefitters, were expose to these products and later developed asbestos-related diseases.
In 2019, the International Journal of Radiation Biology published a study of asbestos-related cancer among about 114,000 U.S. veterans. The mesothelioma death rate was six times higher for former Navy personnel such as machinist's mates, boiler technicians and pipe fitters.
Also at risk for exposure were Foster Wheeler employees who worked in manufacturing plants. These workers regularly handled asbestos-containing components while producing boilers, steam generating equipment and pumps.
Foster Wheeler Today
Foster Wheeler teetered on the brink of bankruptcy in 2001, but the company streamlined its operations and pulled through with the help of its recently appointed chief executive officer, Raymond Milchovich. Foster Wheeler's corporate headquarters changed locations numerous times, starting in New York City and moving to New Jersey before relocating to its current headquarters in Geneva, Switzerland. As a result, 87 percent of the company's $5 billion in sales stem from overseas business.
Foster Wheeler has been slow to recover, but in 2009 the company won a contract to build the world's largest biomass-only power plant, a 190-megawatt station in Poland. The company is also working on better boiler designs that offer easier carbon capture. In business for more than 115 years, Foster Wheeler has permanent offices in 28 countries and employs 12,000 workers around the world.
By 2006, Foster Wheeler paid an estimated $700 million toward 300,000 asbestos claims. 165,000 were still pending in 2006 and thousands more have been filed since.
Foster Wheeler continues to pay settlements solely from its insurance coverage and has not set up an asbestos personal injury trust. However, a company Foster Wheeler acquired in 1973, Forty-Eight Insulations Company, established a $1.8 million asbestos trust in 1995.
Learn about other companies that manufactured asbestos products
Products
Foster Wheeler manufactured various high temperature products, including boilers, heaters and steam generators. To prevent overheating and fire risks, many components within these products contained varying percentages of asbestos materials.
Some examples of asbestos components manufactured by Foster Wheeler include valves, gaskets and seals, roving material, pumps and refractory block insulation.
3 Cited Article Sources
The sources on all content featured in The Mesothelioma Center at Asbestos.com include medical and scientific studies, peer-reviewed studies and other research documents from reputable organizations.
How did this article help you?
What about this article isn't helpful for you?
Did this article help you?
Thank you for your feedback.
Would you like to speak with a Patient Advocate?
Last Modified March 6, 2019