Boiler Workers
Fact Checked
Our fact-checking process begins with a thorough review of all sources to ensure they are high quality. Then we cross-check the facts with original medical or scientific reports published by those sources, or we validate the facts with reputable news organizations, medical and scientific experts and other health experts. Each page includes all sources for full transparency.
Scientifically Reviewed
An occupational scientist or another expert who specializes in occupational hazards reviewed the content on this page to ensure it meets current scientific standards and accuracy.
This Page was Scientifically Reviewed By
From assembly to repairs, boiler workers handle various aspects of boiler maintenance and operation. Some of these professionals specialize in one specific aspect of boiler work, such as installation, steamfitting and pipefitting. Engine room workers are considered specialized boiler workers. However, during their training and apprenticeship, they learn a range of techniques to enable them to accept various responsibilities within the trade.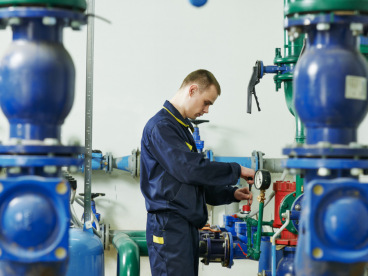 Page Topics
Quick Facts
The U.S. Department of Labor identifies two main types of boiler work: boiler production and boiler operation. Employees in the first group assemble the machines in factories and install them on the customer's property. Those in the latter group oversee their daily use in engine rooms or boiler rooms. Workers in either group may be responsible for cleaning, adjusting or repairing the equipment.
Boiler work is a physically demanding trade, and workers must know how to handle heavy, heated parts safely. They must also know how to avoid the asbestos exposure hazards that have long been part of their profession. Commercial boilers customarily contained several forms of asbestos insulation; these friable products have led many boiler mechanics to develop asbestos-related diseases.
A 2019 study in the International Journal of Radiation Biology analyzed rates of asbestos-related cancer among about 114,000 U.S. veterans. Former boiler technicians were in the group with the highest rate of mesothelioma — more six times higher than the mesothelioma rate of the general population.
Boiler Worker Products and Locations
Paul Schuelke, director of product compliance for the boiler manufacturer Weil-McLain, once explained to a jury that it was industry standard to use asbestos products in sectional boilers. Depending on the manufacturer, the products ranged from gaskets and bearings to paste lagging or even raw asbestos.
Most of the machine's heated components contained some form of asbestos insulation. Block insulation was especially common, and most boilers contained a one-inch slab around the furnace walls and tube banks. Even though the asbestos was mixed with magnesium carbonate and calcium silicate, the highly friable fibers often made up 6 to 15 percent of the insulation's net weight.
Asbestos air cell insulation surrounded most of the internal pipes. This insulation looked like corrugated cardboard and easily wrapped around the curves of boiler pipers. Popular brands like AirCell and Air-O-Cell contained between 75 and 90 percent chrysotile asbestos.
The boiler's stove often sat between slabs of asbestos cement. In most cases, this cement lined the inside of the stove door. Asbestos cements also went around the machine's hand holes, flanges and economizers. When asbestos cement was not appropriate (i.e. as a cover for boiler jackets), flexible asbestos paper would often take its place.
Many manufacturers ran an asbestos rope or a coat of asbestos-containing paraffin wax mixture between the steam lines. When the wax was the product of choice, the heat from the boiler often melted the wax away and left behind a pure layer of friable asbestos.
These products once were present in almost every boiler room. They were especially prevalent at industrial worksites, such as refineries, factories or power plants. However, boiler rooms in schools, ships and military installations were contaminated by these products as well. In fact, the Navy's older boiler construction manuals even required the use of asbestos parts in certain parts of the machine.
Occupational Exposure for Boiler Workers
Boiler work has one of the highest risk occupations for exposure to asbestos. In Australia, 94 mesothelioma patients diagnosed between 1986 and 1995 attributed their asbestos exposure to attending, installing, cleaning or making boilers. Boiler room exposure is similarly common in many other countries.
Industrial hygienist William Ewing, who was an expert witness in several asbestos cases, testified that working on asbestos boilers posed the threat for "significant exposure." Not only did workers handle asbestos products on a daily basis, but their responsibilities often crushed or crumbled the products to release the fibers into the air.
For instance, boiler workers would often custom cut half-rounds (pre-molded asbestos insulation) to cover straight stretches of pipe. They would then install these rounds using techniques that created even more asbestos dust.
When repairing broken boilers, workers often used asbestos-containing products to put parts back into place. For instance, they would wrap asbestos tape around loose insulation, or apply joint compounds to small cracks. Steam and pipe fitters also used these products to connect the tubes that ran from one part of the machine to another.
Some tasks even required boiler workers to put raw asbestos directly into the machine. In one patent application, a boiler plug manufacturers instructed mechanics to pack the joint with loose asbestos fibers. Other service manuals required workers to mix raw asbestos with other ingredients to form cement for the inner walls of the machines' pipes.
Boiler rooms were typically small, enclosed spaces. Many of them were built with asbestos construction materials. (For instance, cement millboard often covered the ceiling space above the boiler.) Ventilation in the room was often poor, and asbestos dust was able to circulate long after it was released from the boilers. This further increased the workers' risk of prolonged high-volume exposure. Unfortunately, boiler work remains associated with the risk of occupational asbestos exposure.
A 2005 survey found that most of the 163,000 industrial and commercial boilers in use in the United States were more than 30 years old. These machines were built during a time when industrial manufacturers used asbestos to insulate their heat-generating machinery; the asbestos products are often still in place, and current workers must adhere to industrial safety standards to avoid exposure.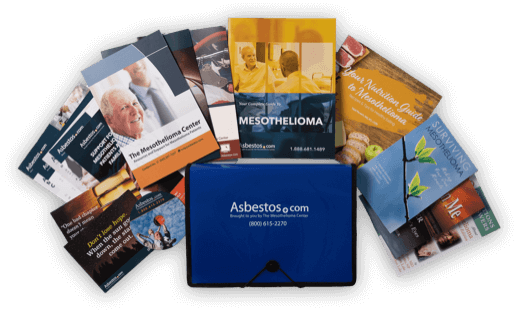 Learn About Your Legal Rights in Your Mesothelioma Guide
Also learn how to choose an attorney and how to qualify for compensation. Your free guide will be shipped overnight.
Scientific Studies Involving Boiler Workers
In 2007, researchers from the University of Michigan and Wayne State University published a study on asbestos-related health issues in unionized boilermakers. Researchers noted a significant incidence of pleural plaques, interstitial fibrosis, and dyspnea in workers with at least 10 years in the trade. Complication rates increased with time in the field; roughly 30 percent of the boilermakers with more than 20 years' experience showed pleural abnormalities on their imaging scans, and just over half had audible respiratory noises while inhaling.
A small Norwegian study predicted the incidence of mesothelioma and lung cancer in a healthy population and then compared it to the actual incidence in a group of boiler welders. They expected 37.5 lung cancer cases but recorded 50, and expected 1.1 mesothelioma diagnoses but observed three.
Recently, an independent company ran a test to see how much exposure would occur during standard boiler-delagging. The worker in charge of stripping the lagging from the boilers faced exposure levels more than 4.5 times greater than the researchers had expected; the airborne asbestos fiber concentration was 1.171 fibers per milliliter of air. The worker who disposed of the boiler insulation also experienced high levels of exposure (approximately 2.3 times higher than expected). The study also found that tearing off larger chunks of insulation released higher amounts of asbestos into the air.
A similar study found that that the removal of lagging in a shipyard's boiler room could produce asbestos air concentrations of up to 186.4 fibers per cubic cm. Removal released far more fibers into the air than application did, primarily because removal involves the active destruction of asbestos-containing products. It is these fibers that are the real danger of asbestos. The release of them is the first link in a chain of events that lead to a boiler worker developing an asbestos-related disease. These potential exposures were known to the product manufacturers, and that knowledge has led to lawsuits being filed by people who contracted the asbestos cancer.
Mesothelioma Lawsuits Involving Boiler Workers
In one case, a mesothelioma patient named Clarence Nolan filed a lawsuit against 12 different corporations, including the boiler manufacturer Weil-McLain. The 11 other companies settled out of court, but the case against Weil-McLain advanced to a jury trial; there, Nolan testified to servicing the company's boilers roughly 25 times over a period of 38 years. He also testified that none of the asbestos products bore a warning label. The jury ultimately awarded him a $2,368,000 verdict.
Another case linked a boiler room insulation worker's asbestosis diagnosis to occupational exposure. He spent 22 years molding pipe and duct insulation for boiler room equipment before retiring from health complications. He primarily worked with Keene's and Owens' products, such as their asbestos-laden Kaylo insulation. After deliberations, the jury returned a verdict of just over $878,500.
A few years later, a Los Angeles jury awarded former boiler operator William Pfeifer $22.7 million after he was diagnosed with mesothelioma. His primary exposure came from asbestos packing and gaskets, which he applied to boilers at various military locations. The jury decided product manufacturer John Crane, Inc. was responsible for 70 percent of the damages.
In another lawsuit, a Navy veteran's widow filed a case on behalf of her late husband. Before he passed way from mesothelioma, he had spent four years as a boiler repair shop worker. He was exposed to asbestos at the Long Beach Naval Shipyard, as well as on the U.S.S. Klondike, while working with Foster Wheeler boilers. He never saw any warning labels on the boilers, nor was he ever told to wear respiratory protection. The jury ruled in favor of the widow but did not release the amount of the verdict.
In July 2013, a New York jury awarded $190 million to five tradesmen, finding that two boiler companies, Burnham and Cleaver-Brooks, acted negligently and recklessly. It was the largest verdict of its kind in New York history. The verdict was the product of 18 months of research and preparation by the team at Weitz & Luxenberg, which represented the plaintiffs — two of whom passed away before the trial.
Manufacturers Who Made Products Used by Boiler Workers
Many individual boiler and boiler parts manufacturers have been involved with asbestos litigation. These companies include:
Weil-McLain
Asbestos Corporation Limited
Burnham Corporation
Crown Boiler Company
The Babcock & Wilcox Company
Cleaver-Brooks Company
---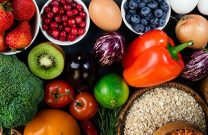 Get Free Recipes for Mesothelioma Patients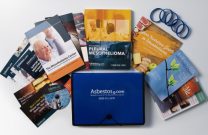 Read the Top Mesothelioma Guide for Free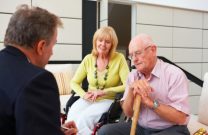 Get the Compensation You Deserve
---
Tell us what you think
Did this article help you?
How did this article help you?
What about this article isn't helpful for you?
Did this article help you?
Thank you for your feedback. Would you like to speak with a Patient Advocate?
---