Power Plant Workers
Fact Checked
Our fact-checking process begins with a thorough review of all sources to ensure they are high quality. Then we cross-check the facts with original medical or scientific reports published by those sources, or we validate the facts with reputable news organizations, medical and scientific experts and other health experts. Each page includes all sources for full transparency.
Scientifically Reviewed
An occupational scientist or another expert who specializes in occupational hazards reviewed the content on this page to ensure it meets current scientific standards and accuracy.
This Page was Scientifically Reviewed By
The first electric power station opened in Germany in 1878, ushering in a new era of energy production and distribution in Europe and, later, throughout the world. Although the development of power plants included the introduction of thermal and nuclear energy (as well as fossil fuels) and the exact production modes differ, the goal is the same: create and harness useable power.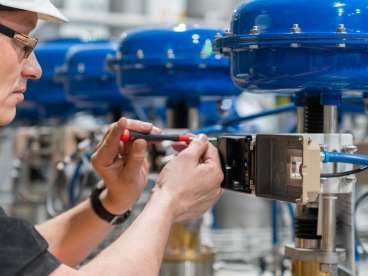 Page Topics
Quick Facts
The process of creating, storing and distributing the power requires a great deal of skilled labor. Most modern plants employ between 400 and 700 workers – both blue collar and white collar – at any given time. Depending on their certifications, their duties may include machinery operation, system control, metal work and equipment maintenance. Most plant workers start their career as non-licensed operators and advance to licensed operators and/or senior reactor operators. Employees are typically on site for eight or 12-hour shifts.
Because power plants are full of heat-generating and friction-producing machinery, early installations of them contained asbestos insulation to prevent against fires and overheating. Standard operation of plants released the fibers into the air, where workers were able to inhale them.
The dangers lie in the toxicity of the asbestos, which is known to cause pleural mesothelioma as well as other asbestos-related diseases. Because these diseases were preventable, former power plant workers who contracted cancer have filed lawsuits against power plant and plant manufacturers to compensate them for their exposure.
In 2015, a British Medical Journal study reported asbestos-related deaths in Belgian workers. According to data from 2001-2009, power plant workers are over eight times more likely to die of mesothelioma than the general population.
Power Plant Products and Locations
As a matter of their regular workday, power plant workers handled asbestos products constantly. The most common products were heat-resistant items, such as fireproofing sprays and pipe insulation.
A survey of Braidwood Nuclear Power Plant found the following asbestos products on the premises:
Acoustic plaster
Asbestos blankets
Asbestos panels
Asbestos pipe covering
Blocks
Asbestos boilers
Cement
Gaskets
Hot tops
Asbestos compounds
Mastic
Raw asbestos
Firebrick
Asbestos products were especially prevalent in electricity generating plants and power distribution centers. Transformer stations, lignite mining plants and outlying workshops also contained similar asbestos products.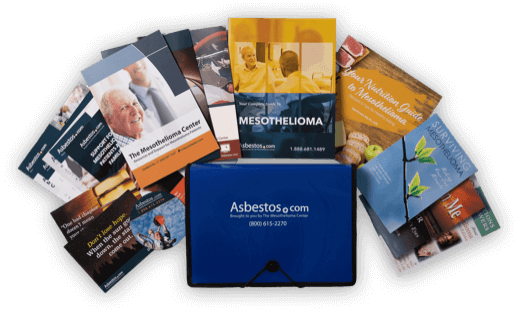 Free Mesothelioma Guide
Our latest guide for patients and loved ones is shipped overnight and includes treatment information, legal resources, mesothelioma books and support wristbands.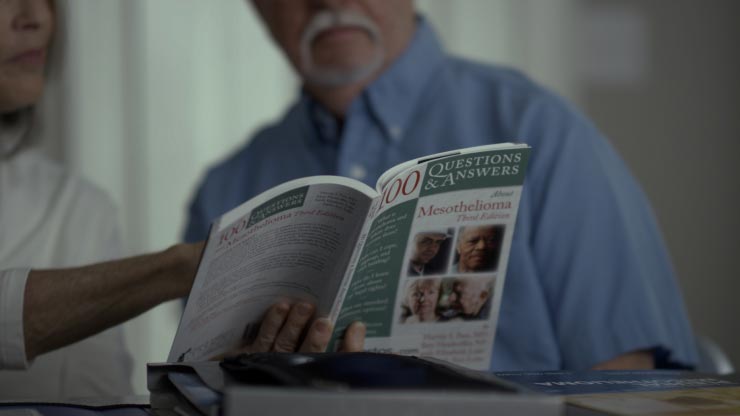 Occupational Exposure for Power Plant Workers
Power plant workers most at risk for asbestos exposure were hands-on, blue-collar employees whose job descriptions included installing and/or maintaining pipes and electrical appliances Records show that asbestos-containing insulation was problematic for their health later in life. Upgrading the plant's machinery often required workers to cut or saw through existing asbestos products before installing additional asbestos materials.
Many plant workers sprayed asbestos pulp directly onto heated machinery, such as boilers. Others applied asbestos insulation onto pipes, seals, pumps and gaskets. One former plant worker specifically recalled creating asbestos dust while drilling and bolting General Electric breakers onto a turbine.
Supervisors or office workers who did not handle asbestos products directly may have experienced occupational exposure as well. Poor ventilation in many plants allowed airborne asbestos to circulate throughout the facility for extended periods of time.
Today's exposure hazards are more controlled than they were in previous years, but they do still exist. In October 2011, at least 12 workers were exposed to asbestos while cutting pipes at the Surry Nuclear Power Plant in southeastern Virginia. The plant lacked the equipment to measure the extent of the exposure, but workers did note that at least three trailers were covered in the dust. The pipe manufacturer paid a $4,900 fine for failing to label their product.
Scientific Studies Involving Power Plant Workers
One German study found that power generating employees incurred an average of 20 years of asbestos exposure throughout their career. Workers who handled power generation tasks had longer exposures than workers in charge of power distribution or gas supply.
The same study found that out of 8,632 power plant workers, 3,479 employees handled products that contained both chrysotile and crocidolite asbestos during their career. Another 1,545 workers handled only chrysotile products, while an additional 613 employees worked exclusively with crocidolite.
A smaller study from 1979 found that asbestos exposure in power plants significantly corresponded with pleural thickening, pleural calcification and chest pain in former employees. Roughly 33 percent of workers had ferruginous bodies (markers of asbestos exposure) in their sputum; these workers were more likely to also have gastrointestinal symptoms and hoarsening of the voice.
Mesothelioma Lawsuits Involving Power Plant Workers
Shoreham Nuclear Power Plant steamfitter Paul Crane filed a lawsuit against the plant's general contractor after he spent 11 years wrapping pipes with asbestos and welding metals while wrapped in Novatex asbestos blankets. The New York Country Supreme Court ruled against the contractor for failing to implement safety procedures during their multiple visits to the site.
In another lawsuit, a former power plant worker's wife passed away from mesothelioma after sustaining decades of secondhand exposure. Her husband recalled an exceptionally dusty work environment at the Port Everglades Power Plant, where he constructed two turbines with General Electric products. A legal team identified the dust, which covered the work clothing he gave his wife to wash, as asbestos-contaminated thermal insulation. GE unsuccessfully contested the ruling, but the final verdict is not public.
Power plants contained a wide range of asbestos materials from an equally wide range of manufacturers.
Manufacturers Who Made Products Used by Power Plant Workers
Some specific companies whose asbestos products have been found in power plants include:
Allis-Chalmers
Durabla
General Electric
Georgia Pacific
Kilnoise
---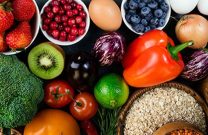 Get Free Recipes for Mesothelioma Patients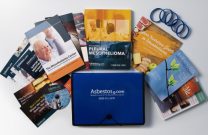 Read the Top Mesothelioma Guide for Free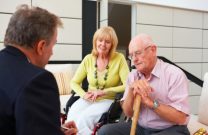 Get the Compensation You Deserve
---
Tell us what you think
Did this article help you?
How did this article help you?
What about this article isn't helpful for you?
Did this article help you?
Thank you for your feedback. Would you like to speak with a Patient Advocate?
---