Garlock Sealing Technologies
Fact Checked
Our fact-checking process begins with a thorough review of all sources to ensure they are high quality. Then we cross-check the facts with original medical or scientific reports published by those sources, or we validate the facts with reputable news organizations, medical and scientific experts and other health experts. Each page includes all sources for full transparency.
Scientifically Reviewed
An occupational scientist or another expert who specializes in occupational hazards reviewed the content on this page to ensure it meets current scientific standards and accuracy.
This Page was Scientifically Reviewed By
Garlock Sealing Technologies manufactured asbestos-lined gaskets used in pipes, valves and other applications. Asbestos litigation led Garlock to file for bankruptcy in 2010. The Garlock trust fund contains $502.5 million to compensate victims.
Amount in Trust: $502.5 million

Year Trust was Created: 2018
Written By: Matt Mauney,
Last modified: August 23, 2021
Quick Facts
Garlock's History with Asbestos
Garlock used asbestos to manufacture gaskets, valve packing and packaging materials from 1907 to 1980.
Asbestos is a mineral naturally resistant to heat and chemical corrosion. These properties made it an ideal additive to gaskets and vales that prevented leaks where hot liquids, steam and acid flowed through pipes and machinery.
Garlock got its start making seals for pistons on steam engines. It grew throughout the 20th century by providing gaskets, valves and packing to a wide variety of industries such as manufacturing, power generation and shipbuilding. Even the U.S. Navy used Garlock's products on submarines and other vessels.
Unfortunately, the people who manufactured or worked with Garlock's products were exposed to asbestos and put at risk of developing a related disease such as mesothelioma or lung cancer.
Because Garlock made asbestos products for so many years, thousands of people were exposed and claimed they developed asbestos-related diseases later in life.
Garlock Files for Bankruptcy
Garlock buckled under the weight of more than 900,000 asbestos-related claims and filed for Chapter 11 bankruptcy protection in 2010.
Garlock's bankruptcy plans were rejected twice before receiving approval in June 2017. A version of the plan was rejected by the bankruptcy court in 2013, and another version was rejected by the asbestos victims committee in 2015.
Development of Garlock Trust Fund
Approval of Garlock's bankruptcy and reorganization plan established its trust fund, known as the GST Settlement Facility.
The trust began accepting claims on September 17, 2018. It contains approximately $480 million to compensate people who develop an asbestos-related disease as a result of exposure to Garlock products.
The diseases covered by the trust include asbestosis, mesothelioma and asbestos-related cancers including malignancies of the lung, larynx, esophagus, stomach, colon and rectum. Various payment ratios are set for different diseases.
Mesothelioma claimants will receive 85% of their claim value.
Lung cancer claimants will receive 10% of their claim value.
Asbestosis and other asbestos-related cancer claimants will receive 5% of their claim value.
Asbestos Litigation Involving Garlock
Prior to filing for bankruptcy protection, Garlock had been tenacious in defending itself against asbestos-related lawsuits. While several multimillion dollar verdicts were handed down against it, the company successfully defended many others.
Garlock even protected itself from being blamed for asbestos exposure that had links to one of its competitors. The company went so far as to object to W.R. Grace & Co.'s reorganization plan because, as a co-defendant in many asbestos lawsuits, Garlock would be left with Grace's share of responsibility.
Garlock faced hundreds of thousands of asbestos lawsuits, exposing the company to significant financial and legal hardships. According to industry publications, the company spent more than $100 million each year in settlements before seeking bankruptcy protection.
Garlock has paid nearly $1.37 billion in indemnity payments. Insurance coverage has issued over $1 billion to date. The company had more than 100,000 cases pending prior to filing for bankruptcy.
In 2008, an 84-year-old former boiler mechanic who developed mesothelioma after working with Garlock products filed a lawsuit against the company. Garlock chose to settle the case for an undisclosed amount.
In 2009, a Philadelphia jury awarded $17 million to the families of two men who claimed they developed mesothelioma as a result of working with asbestos products made by Garlock and Crane Co. Evidence presented revealed that Garlock's gaskets contained 75% to 90% asbestos.
In 2010, a former Texas pipefitter who claimed he developed mesothelioma from working with Garlock and Union Carbide products filed a lawsuit against the companies, eventually receiving $2.7 million in jury awards from the two organizations.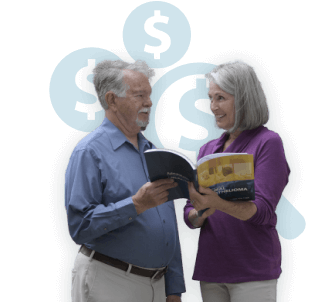 Exposed to Asbestos at Garlock?
Gain access to trust funds, grants and other forms of compensation for you or your loved ones.
Garlock Asbestos Products & Workers at Risk
The asbestos-containing products that Garlock manufactured and sold include:
Seals
Gaskets
Sheet gaskets
Asbestos cloth
Packing material
Pump packing
Ring packing
Rope packing
Sheet packing
Valve packing
The broad reach of Garlock's asbestos-containing product lines endangered employees in many different occupations. Engineers, insulators, factory workers, plumbers, electricians, miners and steel workers were exposed to asbestos through Garlock's products.
In addition to the Garlock employees who manufactured asbestos-containing products, workers in a number of industries were exposed.
Some of these industries include:
Plumbing
Mining
Power generation
Oil refining
Aerospace
Pharmaceutical
Chemical and petrochemical
Electronics manufacturing and assembly
Food manufacturing and technology
Paper and pulp mills
Steel refining
A 2016 Epidemiology and Health study from Sweden reported rates of asbestos-related cancer in different occupations including machine fitters who used asbestos gaskets regularly on the job. According to the research, former machine fitters are 75% more likely to develop mesothelioma than the general population.
---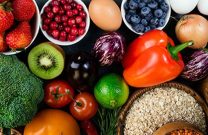 Get Free Recipes for Mesothelioma Patients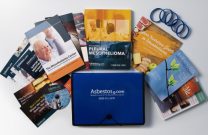 Read the Top Mesothelioma Guide for Free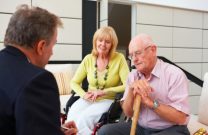 Get the Compensation You Deserve
---
Tell us what you think
Did this article help you?
How did this article help you?
What about this article isn't helpful for you?
Did this article help you?
Thank you for your feedback. Would you like to speak with a Patient Advocate?
---