W.R. Grace's Asbestos History
W.R. Grace & Co. manufactured asbestos-containing insulation, plaster and cement throughout the 20th century. One of its flagship products, Zonolite loose-fill attic insulation, was installed in tens of millions of homes through the U.S.
In 1963, the company purchased a vermiculite mine and a processing mill near the town of Libby, Montana, and operated them until 1990. The mine produced up to 200,000 tons of vermiculite per year to be used in Zonolite attic insulation and other construction materials.
Unfortunately, the mine was contaminated with tremolite asbestos and two other types of asbestiform minerals known as winchite and richterite. This asbestos ended up contaminating the town in addition to processing plants and warehouses across the nation.
Health officials estimate asbestos exposure has caused the deaths of more than 400 Libby residents. This number is expected to rise, because nearly 3,000 residents have been diagnosed with asbestos-related illnesses.
W.R. Grace began facing lawsuits related to asbestos exposure in the 1980s. By 2001, the company had been named in hundreds of thousands of asbestos lawsuits.
Development of W.R. Grace Asbestos Trust
W.R. Grace filed for Chapter 11 bankruptcy protection in April 2001. More than a decade passed before the company emerged from bankruptcy. In 2014, W.R. Grace & Co.'s Joint Plan of Reorganization became effective, ending the company's long period of bankruptcy protection.
The plan created two trust funds to provide compensation to present and future victims of asbestos exposure caused by W.R. Grace's products or business activities.
The WRG Asbestos PI Trust handles personal injury claims filed by people diagnosed with asbestos-related diseases such as mesothelioma. In 2015, the trust paid $353 million to resolve more than 50,000 claims.

The WRG Asbestos Property Damage Trust helps cover the cost of cleaning up asbestos contamination caused by Zonolite attic insulation.
The current payment percentage for the WRG Asbestos PI Trust is 26% of the case value. This percentage is higher than average when compared to other asbestos trust funds.
In August 2019, trustees announced a proposal to increase the payment percentage to 35.5%.
Asbestos Litigation Involving W.R. Grace
In the mid-1980s, the first asbestos lawsuits were filed against W.R. Grace by former miners and their families in Libby. By 1999, about 150 personal injury or wrongful death claims had been filed against Grace by Libby residents. Six of them went to trial, while the majority were quietly settled.
By 2009, another 800 Libby residents had filed lawsuits against W.R. Grace. The company was also facing lawsuits from people who worked with Grace's asbestos products outside of Libby.
Before it filed for bankruptcy, Grace had been named in more than 270,000 asbestos lawsuits. About 150,000 claims were settled or dismissed, and 129,000 claims remained when it entered bankruptcy.
The WRG Asbestos PI Trust now handles asbestos claims against W.R. Grace.
Today, other defendants are being named in lawsuits filed by Libby residents seeking compensation for asbestos-related diseases. Some of these defendants include Maryland Casualty (Grace's insurance carrier), Burlington Northern Santa Fe (which hauled Libby's contaminated ore in trucks for Grace) and International Paper (which operated a lumber mill in Libby).
In 2008, a New York jury awarded $16.25 million to Marvin Penn, who claimed his mesothelioma was caused by exposure to asbestos products made by Grace and other manufacturers. The jury found Grace 40% liable for Penn's injuries.
Criminal Charges
In 2005, the U.S. government charged W.R. Grace and several of its top executives with covering up the health consequences of the asbestos contamination in Libby.
Records obtained from the company revealed executives had been aware as far back as the 1970s that the asbestos found in the vermiculite mine was harming employees and nearby residents.
The trial began in February 2009. After three months at trial, the jury acquitted the defendants of all charges. Many Libby residents were disappointed in the ruling and believe the acquittal resulted from restriction of evidence prior to 1999 for the conspiracy charge.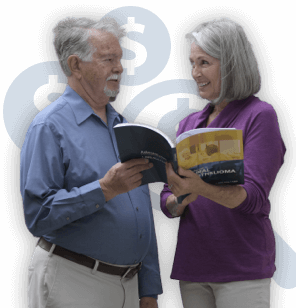 Exposed to Asbestos at W.R. Grace & Co.?
Gain access to trust funds, grants and other forms of compensation for you or your loved ones.
Get Help Now
W.R. Grace's Asbestos Products & Workers at Risk
Through its acquisitions, W.R. Grace & Co. became a major supplier of asbestos-containing products, most sold under the Zonolite, Monokote and Perltex brand names. These materials encompassed loose-fill attic insulation, spray-on insulation and fireproofing, high-temperature insulating cement, textured spray paint and surfacer and acoustical plaster.
W.R Grace's asbestos-containing products included:
Zonolite Attic Insulation

Zonolite Acoustical Plaster

Zonolite Econowhite

Zonolite Fireproofing

Zonolite Insulating Cement

Zonolite MK-1 and MK-2 Spray Insulation

Zonolite Plaster

Zonolite Spraytex

Zonolite Super 40 Spray Surfacer

Zonolite Mono-kote Cement

Zonolite Mono-kote Fireproofing

Zono-Coustic
Workers who regularly used W.R. Grace's products on the job are at risk of developing asbestos-related diseases. The occupations at risk of exposure to Grace's asbestos products include:
Miners

Mill workers

Plant workers

Construction workers

Demolition workers

Insulators

Painters

Carpenters

HVAC workers
Grace employees who worked in mines, mills and processing plants bear the highest risk of developing an asbestos-related disease. Insulators and homeowners who installed Zonolite insulation were also at high risk of serious exposure to asbestos.
Family members of Grace employees often suffered secondhand asbestos exposure and some of them have developed related diseases. Additionally, many people who lived, worked or went to school near the Libby mine or Grace's processing facilities throughout the country were exposed to asbestos through environmental pollution.
First responders and survivors of the 9/11 terrorist attack on New York City were exposed to Libby asbestos because Grace's Zonolite Mono-kote was the brand of spray-on asbestos fireproofing applied to the north tower of the World Trade Center.
Libby Asbestos Superfund Site
In 2002, Libby and surrounding areas were declared a Superfund site and placed on the Environmental Protection Agency's National Priorities List.
W.R. Grace paid the EPA $250 million in 2008 for cleanup costs. The company paid an additional $54 million in 2014 for 39 other Superfund sites across 21 states.
In 2009, for the first time in the agency's history, the EPA declared a Public Health Emergency in Libby to get federal health care for residents with asbestos-related diseases.
The EPA has removed more than one million cubic yards of contaminated soil and 30,000 cubic yards of contaminated building material. The amount of asbestos present in ambient air in downtown Libby is nearly 100,000 times lower than when the mine was in operation.
According to the EPA, the site has been mostly cleaned up, except for the mine and nearby forested areas.
In April 2019, the EPA announced the removal of a portion of the Superfund site, totaling 45 acres, which had been cleaned. Remediation efforts and maintenance activities continue at the site.
16 Cited Article Sources
The sources on all content featured in The Mesothelioma Center at Asbestos.com include medical and scientific studies, peer-reviewed studies and other research documents from reputable organizations.
WRG Asbestos PI Trust. (2019, August 2). WRG Payment Percentage.
Retrieved from: http://www.wrgraceasbestostrust.com/wp-content/uploads/2019/08/WRG.-Payment-Percentage-8.2.19-C1063745x9DB18-C1068122x9DB18.pdf
U.S. EPA. (2019, April 10). EPA deletes portion of Libby, Montana Superfund site from National Priorities List.
Retrieved from: https://www.epa.gov/newsreleases/epa-deletes-portion-libby-montana-superfund-site-national-priorities-list
Scott, T. (2019, January 19). 20 years later, Libby's asbestos fight goes on.
Retrieved from: https://www.greatfallstribune.com/story/news/2019/01/19/20-years-later-libbys-asbestos-fight-goes/2626265002/
U.S. EPA. (2019). Cleanup Activities.
Retrieved from: https://cumulis.epa.gov/supercpad/SiteProfiles/index.cfm?fuseaction=second.Cleanup&id=0801744#bkground
McCumber, D. (2018, October 6). As Libby asbestos cleanup gets done, the dying continues.
Retrieved from: https://www.greatfallstribune.com/story/news/2018/10/06/libby-asbestos-cleanup-gets-done-dying-continues/1553592002/
Lexis Legal News. (2016, May 25). W.R. Grace Trust Paid $353 Million To Injured Claimants In 2015.
Retrieved from: https://www.lexislegalnews.com/articles/8637/w-r-grace-trust-paid-353-million-to-injured-claimants-in-2015
Naik, S.L. et al. (2016). Mortality from asbestos-associated disease in Libby, Montana 1979–2011.
Retrieved from: https://www.ncbi.nlm.nih.gov/pmc/articles/PMC5318660/
PBS. (2015, November 3). Libby, Montana – Mono-kote.
Retrieved from: https://www.youtube.com/watch?v=WoSfLk-18Yw
Ho, C. (2014, February 4). W.R. Grace emerges from Chapter 11 bankruptcy after more than 12 years.
Retrieved from: https://www.washingtonpost.com/business/capitalbusiness/wr-grace-emerges-from-chapter-11-bankruptcy-after-more-than-12-years/2014/02/04/0f0adc82-8dba-11e3-95dd-36ff657a4dae_story.html?utm_term=.e5354b7444c8
George, C. (2009, May 18). UM student from Libby split on reaction to verdict.
Retrieved from: http://archive.umt.edu/gracecase/reaction-news-stories/um-students-from-libby-split-on-reaction-to-verdict/index.html
Bylock, L. (2009, February 25). W.R. Grace Under Fire.
Retrieved from: https://www.newyorker.com/news/news-desk/w-r-grace-under-fire
Scott, T. (2009, February 15). W.R. Grace civil suits have been in the courts for decades.
Retrieved from: https://missoulian.com/news/local/w-r-grace-civil-suits-have-been-in-the-courts/article_773024bb-c63a-5374-93cf-5e4f263a8137.html
Business Wire. (2008, August 11). $16.25 Mil Jury Verdict in Asbestos Case.
Retrieved from: https://www.businesswire.com/news/home/20080811005174/en/Weitz-Luxenberg-Secures-16.25-Mil-Jury-Verdict
Peacock, A. Libby, Montana: Asbestos and the Deadly Silence of an American Corporation. Boulder, Colorado: Johnson Books, 2003.

WRG Asbestos PI Trust. (n.d.). About.
Retrieved from: http://www.wrgraceasbestostrust.com/about/
W.R. Grace. (n.d.). Grace History. Retrieved from: https://grace.com/en-us/history/Pages/grace-history.aspx
How did this article help you?
What about this article isn't helpful for you?
Did this article help you?
Thank you for your feedback.
Would you like to speak with a Patient Advocate?
Last Modified September 5, 2019