Libby
Fact Checked
Our fact-checking process begins with a thorough review of all sources to ensure they are high quality. Then we cross-check the facts with original medical or scientific reports published by those sources, or we validate the facts with reputable news organizations, medical and scientific experts and other health experts. Each page includes all sources for full transparency.
Scientifically Reviewed
An occupational scientist or another expert who specializes in occupational hazards reviewed the content on this page to ensure it meets current scientific standards and accuracy.
This Page was Scientifically Reviewed By
Libby, Montana, is the site of one of America's worst man-made environmental disasters. Toxic asbestos dust from the vermiculite mines that helped the town prosper for decades has killed hundreds of residents, sickening thousands more. Victims continue to surface.
Page Topics
The story can be traced back to 1919 when companies first started pulling vermiculite out of mines in Libby.
Known commercially as Zonolite, vermiculite was used in a variety of construction materials, including insulation for homes and buildings. Decades of mining the vermiculite exposed workers and residents to toxic asbestos dust.
When W.R. Grace & Company took over operation of the mines in 1963, it knew the vermiculite was contaminated with asbestos and that it caused health complications. But they didn't warn anyone, so mining continued.
An estimated 400 Libby residents have died and almost 3,000 more are currently suffering illnesses related to asbestos exposure such as mesothelioma.
The mine closed in 1990, but the devastation caused by the mining industry in Libby didn't gain national attention or receive government intervention until 1999 when the U.S. Environmental Protection Agency stepped in and began to clean up the town.
The History Behind the Libby Tragedy
Vermiculite mining in Libby began more than 80 years ago when E.N. Alley bought the Rainy Creek claims and launched Zonolite Company. In 1963, the Maryland-based W.R. Grace & Company acquired Alley's Zonolite business. By this time, vermiculite had been mined for more than 40 years in an area about seven miles outside of Libby.
Before Grace took over ownership of the mine, a number of employees developed lung problems and several fatalities were reported. Despite these health issues, the company claimed it was "unaware of the hazards of mining and milling vermiculite" when it purchased the business.
But W.R. Grace executives did know about the mine's high level of tremolite asbestos dust and that exposure to the dust was damaging to the lungs, yet they never said anything to their employees.
Townspeople were also affected by the asbestos-tainted vermiculite, as Grace had distributed its leftover vermiculite for use in playgrounds, backyards, gardens, roads and a number of other popular locations in the town.
While the asbestos was circulating in the air around the mine, it also was included in baseball fields and other areas where children and citizens commonly spent their time.
The Nation's Response to a Story Finally Exposed
When the Seattle Post-Intelligencer wrote a series of articles about Libby in 1999, titled "Uncivil Action: A Town Left to Die," the story of the people of Libby finally gained national attention. The EPA set up an information center in Libby to address the problem.
What followed is the largest, longest-running asbestos cleanup project in American history. Cleanup began slowly at first as EPA workers identified the sources of contamination and began an extensive Superfund investigation.
It was a project unlike any that the EPA had ever seen. Vermiculite needed to be removed from Libby homes and businesses and the mine site needed to be addressed. Contamination of natural resources demanded a large-scale investigation as well. Libby was finally placed on the Superfund list in 2002.
In 2008, Grace was ordered to provide $250 million to cover future cleanup costs. The EPA declared a Public Health Emergency in Libby, a first for the agency. By 2018, the EPA's cleanup efforts finally began to wind down.
The EPA investigated more than 8,200 properties and completed cleanups at 3,000 sites, including businesses, yards, homes, parks and other contaminated areas.
Over a million cubic yards of dirt and building materials throughout the county were removed and replaced. More than $600 million of federal money was spent during the decontamination efforts.
The EPA transferred oversight and responsibility for much of the project to the Montana Department of Environmental Quality on July 1, 2020.
Only the actual mine site remains under the EPA's oversight.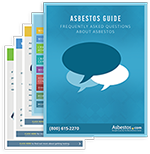 Exposed to Asbestos?
Get a free asbestos cancer guide shipped overnight.
Libby Asbestos Lawsuits & Settlements
Thousands of Libby residents and former Grace & Co. mine workers have filed lawsuits against the state for a failure to warn them of the dangerous levels of asbestos contaminating the vermiculite mine.
In 2011, a district court judge approved a $43 million settlement with more than 1,300 plaintiffs. An estimated 200 of those plaintiffs began receiving their portion of the settlement in 2012, more than a decade after the first lawsuit was filed.
The second major payout came in January 2017, when more than 1,000 people were awarded a $25 million settlement.
Montana agencies continue to claim that the state had no legal obligation to provide warning of the mine's dangers.
---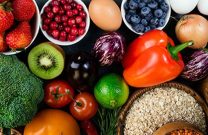 Find Free Recipes for Mesothelioma Patients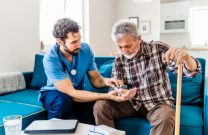 Harmed by Secondhand Exposure?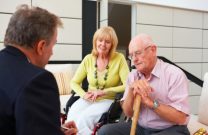 Exposed to Asbestos on the Job?
---
Tell us what you think
Did this article help you?
How did this article help you?
What about this article isn't helpful for you?
Did this article help you?
Thank you for your feedback. Would you like to speak with a Patient Advocate?
---