Awareness and Early Detection Is Key
Mesothelioma is an entirely preventable cancer.
Health risks of asbestos exposure date back to the late 19th century. But this didn't stop dozens of companies from negligently exposing workers to asbestos. Greedy corporate executives failed to properly warn their employees of the dangers of handling and working with the naturally occurring mineral.
They put profits ahead of human lives.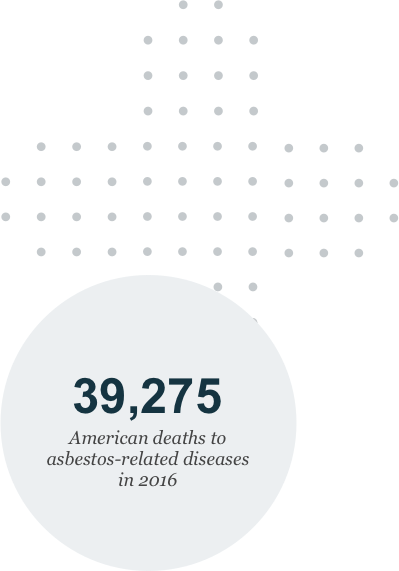 Occupational exposure is the No. 1 cause of asbestos-related diseases, but former manual labor and trade workers aren't the only people affected by these illnesses.
Workers unknowingly brought toxic asbestos fibers home on their clothes, exposing their family members and anyone else in the residence. Others were exposed in office settings or old school buildings under renovations that didn't follow proper abatement procedures.
Doctors diagnose an estimated 3,000 cases of mesothelioma each year in the U.S.
It typically takes anywhere from 20 to 50 years for symptoms to show. Most patients are diagnosed in the later stages, when the mesothelioma treatment options become more limited.
Researchers and specialists have pushed for early screenings of individuals at high risk of developing mesothelioma and other asbestos-related diseases. Identifying those with a history of asbestos exposure and raising awareness about the dangers of the toxic mineral are key steps to earlier detection and lower mortality rates.
But the only way to truly cut down on cases of mesothelioma and other asbestos-related diseases is a full ban of asbestos in the United States.
Dr. Raja Flores, a mesothelioma doctor at New York's Mount Sinai Hospital, is vocal about the need for a comprehensive asbestos ban, saying it can "save more lives than I can with my knife."
"Asbestos is a killer," he said. "The evidence is clear."