For example, before the new laws were enacted, Fulton County State Court Judge Henry Newkirk heard a substantial portion of the state's asbestos lawsuits. After the new laws passed, Judge Newkirk's asbestos-related caseload fell dramatically in a year, from 1,200 to about a dozen.
At least part of the decline stemmed from the retroactive application of filing requirements to cases filed before the law was passed in 2005. Several plaintiffs in pending asbestos cases challenged the law. They had malignant conditions, such as mesothelioma, that they alleged were caused by occupational asbestos exposure. At the time they filed their lawsuits, they were only required to prove that asbestos exposure was a contributing factor to their illnesses. They later argued that the 2005 law was unconstitutional because it imposed a new requirement of proof that the alleged asbestos exposure was a "substantial contributing factor." In DaimlerChrysler Corp. v. Ferrante, 637 S.E.2d 659 (2006), the state's Supreme Court agreed and ruled that the law could not be applied retroactively.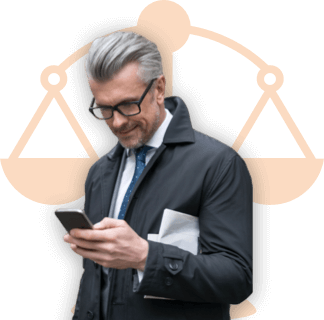 Find a Mesothelioma Attorney in Georgia
Get help finding an attorney who knows the process and can get you and your family the compensation you deserve.
Get Help Now
Key Provisions of Georgia's Asbestos Laws
Following the state Supreme Court's ruling, Georgia enacted a revised version of the reform law on May 1, 2007. Georgia law currently includes the following key provisions:
Medical Criteria
Plaintiffs with nonmalignant conditions and asbestos-related cancers must provide prima facie evidence of physical impairment before trial in order to move forward with their lawsuits. Mesothelioma claimants are not required to provide further prima facie evidence of physical impairment.
Plaintiffs with asbestos cancers other than mesothelioma must provide a medical report by a qualified doctor, certifying that asbestos exposure was a substantial contributing factor to the diagnosed cancer. The report must also certify that other possible causes, such as smoking, were not the sole or most likely cause of the cancer.
Plaintiffs with nonmalignant conditions like asbestosis must also provide a medical report by a qualified doctor certifying that asbestos exposure was a substantial contributing factor. In addition, the report must also include verification that the doctor has reviewed detailed occupation, exposure, medical and smoking histories of the exposed person; verification that the exposed person has satisfied specific medical tests and requirements; and verification that at least 15 years have passed between exposure and diagnosis.
The revisions enacted in 2007 also clarified that claims accruing before April 12, 2005, when Georgia approved the first reform law, are not subject to the stricter "substantial contributing factor" requirement.
No discovery can take place until the required prima facie evidence has been established. Plaintiffs who fail to satisfy the medical criteria face dismissal of their cases without prejudice.
Georgia also attempts to limit the use of information obtained from mass asbestos screenings sponsored by personal injury lawyers to satisfy medical criteria. Medical reports submitted as prima facie evidence must be signed by qualified doctors who are not primarily legal consultants. Qualified doctors usually may not spend more than 35 percent of professional practice time as consultants or experts for lawsuits. In addition, their practices generally may not earn more than 50 percent of revenues from providing such services.
Limits on Who Can File Claims
As of May 1, 2007, asbestos lawsuits may only be filed by Georgia residents or people who were residents at the time of exposure.
Case Consolidation
Georgia state courts may not consolidate the cases of multiple asbestos claimants for trial without the consent of all parties.
Successor Liability
Georgia law limits successor liability to the fair market value of the total assets of a predecessor company at the time of merger or consolidation.
Evaluating Your Case
It is best to speak with a lawyer for advice on your individual circumstances. A mesothelioma attorney can help you trace your asbestos exposure and determine whether you can file a lawsuit in Georgia or another state. Please keep in mind that Georgia and other states limit the amount of time you have to file an asbestos lawsuit.
Get Your Free Mesothelioma Legal Guide
Sign Up
6 Cited Article Sources
The sources on all content featured in The Mesothelioma Center at Asbestos.com include medical and scientific studies, peer-reviewed studies and other research documents from reputable organizations.
Burtka, Allison Torres, "Georgia Asbestos Law Ruled Unconstitutional", Trial, American Association for Justice (Feb. 1, 2007).
DaimlerChrysler Corp. v. Ferrante, 637 S.E.2d 659 (Ga. 2006).
Ga. Code Ann. Tit. 51, Ch. 14.
Ga. Code Ann. Tit. 51, Ch. 15.
Hanlon, Patrick and Geise, Elizabeth Runyon."," Mealey's Litigation Report (April 4, 2007). Retrieved from: http://www.goodwinprocter.com/~/media/Files/Publications/Attorney%20Articles/2007/Asbestos_Reform_Past_and_Future.pdf
Schmitt, Chris and Aldebron, Jillian, , Public Citizen Congress Watch (Feb. 2006). Retrieved from: http://www.policyarchive.org/handle/10207/bitstreams/10865.pdf
How did this article help you?
What about this article isn't helpful for you?
Did this article help you?
Thank you for your feedback.
Would you like to speak with a Patient Advocate?
Last Modified January 8, 2020