Asbestos Mining
Fact Checked
Our fact-checking process begins with a thorough review of all sources to ensure they are high quality. Then we cross-check the facts with original medical or scientific reports published by those sources, or we validate the facts with reputable news organizations, medical and scientific experts and other health experts. Each page includes all sources for full transparency.
Scientifically Reviewed
An occupational scientist or another expert who specializes in occupational hazards reviewed the content on this page to ensure it meets current scientific standards and accuracy.
This Page was Scientifically Reviewed By
Asbestos was once considered to be a "miracle mineral" for its heat resistance and durability. This fiberous mineral has been mined because of these useful properties since early Greek civilization.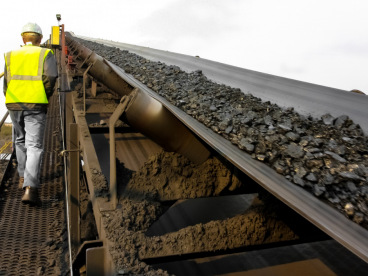 Quick Facts
Yet even as early as the Roman Empire, slaves at these mines were noted to have a higher incidence of illness and early death. Regardless, mining of asbestos continued for centuries, peaking during the Industrial Revolution when it was regarded as the perfect insulator for newly emerging factories.
Eventually, the mineral was refined and incorporated into a number of building materials, fabrics and other products. Despite its seemingly desirable properties, it is a carcinogen, and mining asbestos puts miners at a high risk of developing related diseases.
In 2017, a study from Finland reported outcomes for 734 miners who had worked in asbestos mines between 1953 and 1967. Researchers found the asbestos miners' lung cancer risk was more than double and their mesothelioma risk was more than 10 times higher than what would normally be expected.
Mining in North America
Before asbestos mining came to the United States, it was already commonplace in Canada. Quebec was a large mining area, though mines operated in cities throughout Canada.
At one point, Canada had several dozen mines in operation and was the largest exporter of asbestos to the U.S. and many other countries. Canada's last asbestos mine closed in 2011 and the country passed a nationwide ban on asbestos in 2018.
U.S. asbestos mining peaked around 1973, a few years before the federal government issued warnings about the mineral and began to regulate its use. Unfortunately for most of the miners, many were already exposed, and the restrictions came much too late.
Asbestos mining in the U.S. began just before the turn of the 20th century. The first mine opened in the Sall Mountain area of Georgia. Eventually, about 60 mines were operating in the eastern U.S., while many others were thriving in California, Oregon and Washington.
The last operation to close on the East Coast was the Lowell chrysotile quarry in Vermont, which ceased operations in 1993. The King City Asbestos Company (KCAC) mine in the Coalinga asbestos district of San Benito and Fresno Counties in California was the last asbestos operation in the U.S., closing in 2002.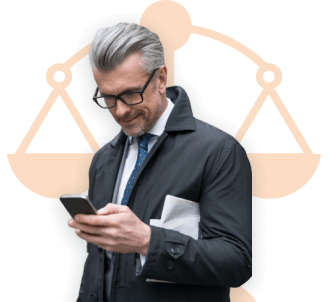 Find a Mesothelioma Attorney
Get help finding an attorney who knows the process and can get you and your family the compensation you deserve.
Vermiculite Mining
Vermiculite is a member of the phyllosilicate group of minerals and is found in many parts of the world. Vermiculite can contain many other minerals, including asbestos. However, not all vermiculite is contaminated.
One prominent vermiculite mine in Libby, Montana, was tainted with asbestos and became one of the largest environmental disasters in the U.S. The W.R. Grace vermiculite mine killed hundreds of miners, while thousands of Libby residents were sickened by the toxic dust.
The mine was designated as a Superfund site by the U.S. Environmental Protection Agency (EPA) in 2002. Then in 2009, EPA Administrator Lisa P. Jackson declared a public health emergency in Libby. This was the first time the EPA had declared a public health emergency, which signaled to many public health officials the severity of the exposure risk in the town.
Other Mining Sources
A number of taconite mines came under fire for the high prevalence of asbestos-related diseases in their workers. One such mine, the Iron Range in Minnesota, is noted for a mesothelioma incidence rate that is twice as high as the general population.
---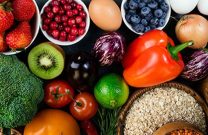 Get Free Recipes for Mesothelioma Patients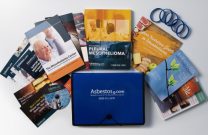 Read the Top Mesothelioma Guide for Free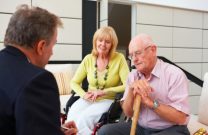 Get the Compensation You Deserve
---
Tell us what you think
Did this article help you?
How did this article help you?
What about this article isn't helpful for you?
Did this article help you?
Thank you for your feedback. Would you like to speak with a Patient Advocate?
---